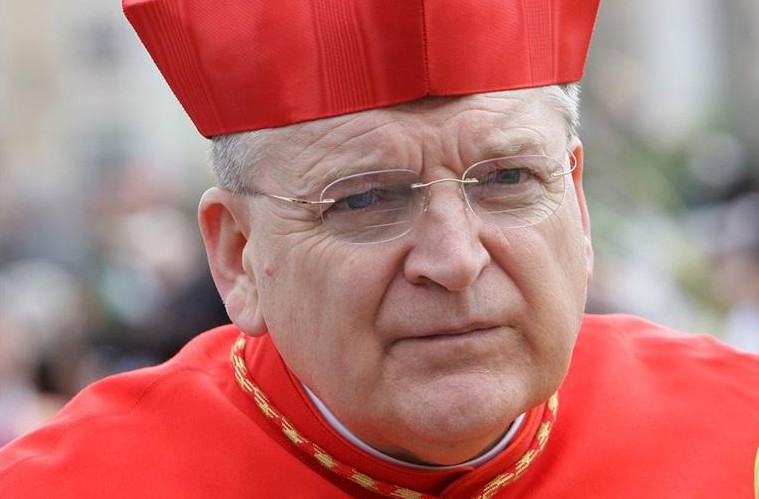 As I recently commented, if I was foolish enough to place a bet on when the "formal act of correction" (discussed HERE) is going to happen, my money would be on some time shortly after September 19th – the one year anniversary of the dubia's issuance.
Well, that anniversary will arrive two weeks from today. So… let the countdown begin!
Starting today, just for fun (even though there isn't much fun to be had with respect to Amoris Laetitia and its assorted heresies and blasphemies), you will see a countdown on the upper right hand side of the page set for midnight, September 19, Rome time.
From that point forward; until the correction actually takes place, we'll start counting up to see how much longer it takes Cardinal Burke to do as he promised.
Then again, given that it has since come to light that Cardinal Burke apparently believes (as discussed HERE) that the consecration of Russia "has been done just as Our Lady asked, on 25 March 1984" as purportedly stated by Sr. Lucia herself (not!), maybe he'll decide just to wait for that period of peace that she promised…
In any case, if and when the correction is issued, we'll reset the timer to see just how long it takes His Humbleness to respond. (Remember, Cardinal Burke said that Francis would be "obligated" to do so!)
So, what do you think: Is the "formal act of correction" actually going to be issued? If so, will Francis the Loquacious respond or remain silent? If the latter, what do you think will happen from there?
Say what you will about the times in which we live, but one thing is certain; they are interesting indeed!