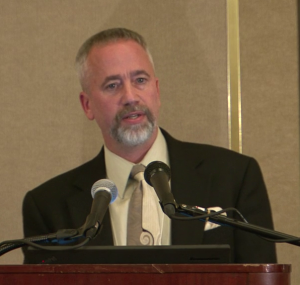 Louie Verrecchio was at one time a sought after speaker in Catholic dioceses and parishes throughout the United States. That is, until he began to point out the irreconcilable discrepancies that exist between the text of Vatican Council II, the papal magisterium that followed, and the immutable tradition of the Holy Catholic Church. [More…]
Author of the internationally acclaimed Harvesting the Fruit of Vatican II faith formation series, which received the endorsement of numerous churchmen and theologians – including George Cardinal Pell – Mr. Verrecchio is uniquely adept at helping "conservative" Catholics break free of the "hermeneutic of continuity" illusion in order to rediscover the rich inheritance of faith – both doctrinal and liturgical –  that is rightly their own.
"I was at the conference (2014) last year and I listened intently about "the Reign of Christ the King." I am so very thankful for your talk as it was the first time I had ever heard someone speak about it. Of course my father taught us about Christ as the King when I was little, but I never heard once (I'm 48) in all my years in Catholic schools and Catholic college, that Christ must declared King by Rulers of state. This talk was so enlightening and has helped me in my journey to understand what has happened to the Church."  – Carolyn C.
Mr. Verrecchio has been a featured speaker at the Catholic Family News Conference, the Catholic Identity Conference, Fr. Nichoals Gruner's Fatima Conferences, conference events hosted by the Society of St. Pius X, and others.
To schedule Mr. Verrecchio for your event, or for more information about his availability and honorarium, please send an inquiry via email to info@akaCatholic.com