The blog at akaCatholic.com (formerly HarvestingTheFruit.com) thrives on the belief that everyone privileged with a voice in Catholic media has a sacred obligation to identify and denounce every attack against the true Faith, regardless of the source. We are determined to scrutinize all things through the lens of tradition in pursuit of Catholic truth, and to propagate it to the best of our abilities once it is found.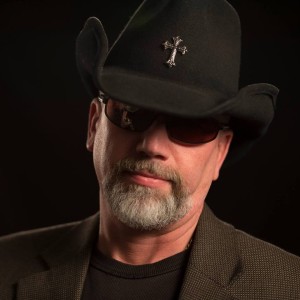 Like many of the readers of this blog, I'm a "convert" to tradition. My transition from "neo-conservative" to so-called "traditionalist" (aka Catholic), however, is somewhat unique.
For years, I was warmly welcomed as a presenter in Catholic parishes and dioceses throughout the United States, primarily on the topic of Vatican Council II – delivering talks at large archdiocesan conferences, parish level events, and at workshops designed specifically for deacons and directors of religious education.
My writing was disseminated via several Catholic media outlets, both diocesan and private. I was a frequently invited "guest expert" on conservative Catholic radio networks, and even made an appearance on EWTN.
Why me?
In 2004, I authored and published the Harvesting the Fruit of Vatican II Faith Formation Series. At the time, I believed what the popes have been telling us all along; namely, that the Council documents didn't change, much less contradict, the doctrines of the faith such as they have always been taught. Rather, our leaders in Rome insisted, the conciliar decrees are nothing less than a gift from the Holy Spirit, if only we would learn to read, interpret and implement them faithfully.
As such, the Harvesting the Fruit study guides, which were given an imprimatur, reflected the "hermeneutic of continuity" nearly a decade before Pope Benedict XVI had even coined the phrase!
The "liberals" who ran (and still run) the majority of American dioceses despised the effort. The "conservatives," by contrast, not only embraced it, they highly recommended and applauded it. The series (along with its naive author) received written endorsements from no less than George Cardinal Pell, along with any number of other bishops, priests and theologians from around the world.
In 2008, my syndicated column of the same name, Harvesting the Fruit of Vatican II, was published by the Catholic Weekly – the official newspaper of the Archdiocese of Sydney, Australia. The following year, it was picked up by Catholic News Agency where it ran until November 2013.
Fast forward to the present.
Today, I am a pariah in these very same venues; a persona non grata throughout much of the diocesan and mainstream Catholic media world – from liberal to conservative and everywhere in between.
What happened?
I discovered (by the grace of God) that we've been misled with respect to the Second Vatican Council and robbed of our rightful Catholic inheritance, both doctrinal and liturgical, ever since.
In other words, I now realize that the conciliar documents, in spite of whatever faithful expressions are to be found therein – the same upon which I focused in the Harvesting the Fruit series – are polluted with ambiguities, contradictions and outright errors: Like an entire lump spoiled by a little leaven, the text of Vatican II, far from being solid nourishment for the soul, is downright poisonous.
As such, I believe that I am duty bound to warn others that accepting the Council whole and entire, as if it's a gift from Above, will undoubtedly lead to a loss of Catholic faith.
Let me be clear: My intentions have remained ever the same; namely, to seek the truth and to defend it and to disseminate it as best I can in whatever ways the Lord may allow, in spite of any personal cost that may be incurred along the way.
My mission on this blog, therefore, is to examine every proposition that claims to be "Catholic" through the lens of tradition – regardless of the source, and to scrutinize all things in the light of that which comes to us from God through Holy Mother Church.
Doing so in our day necessarily means making powerful enemies, some of whom (with pectoral cross, crozier and mitre) will even go so far as to use their influence to prevent people like me from earning an honest living. If such is my punishment for the crime of criticizing not only the Council, but also the all-too-often heterodox words and deeds of the popes, the bishops, and others – so be it.
Over the years, thi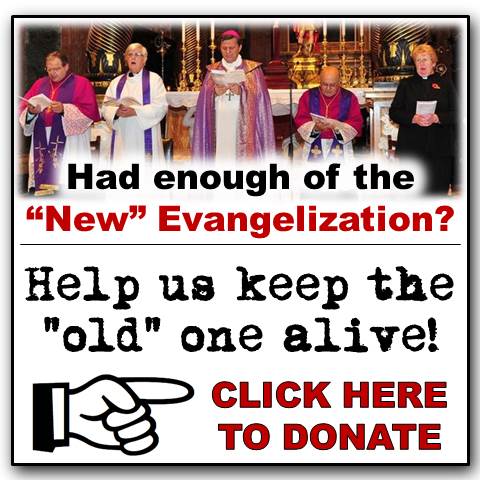 s blog has served as a piazza for like-minded men and women who share a passion for discovering authentic Catholic truth, and encouraging one another in learning it and living it.
The commentary offered by our insightful readers is one of the reasons so many people visit the blog for solid Catholic nourishment – nearly 3 million page views per year!
Please consider that while the content on akaCatholic.com is free for all to consume and to comment upon, producing it and maintaining the site is very time consuming and costly. Without your financial support, it simply will not be possible to continue the effort.
We are making a difference. I've received countless emails from clergy, religious and laity letting me know that this blog – including the comments offered by readers – is a source of encouragement in these dark days of crisis.
I appreciate each and every one of you, and I thank you in advance for your generosity in sustaining this important work.
Vivat Christus Rex!
Louie Verrecchio