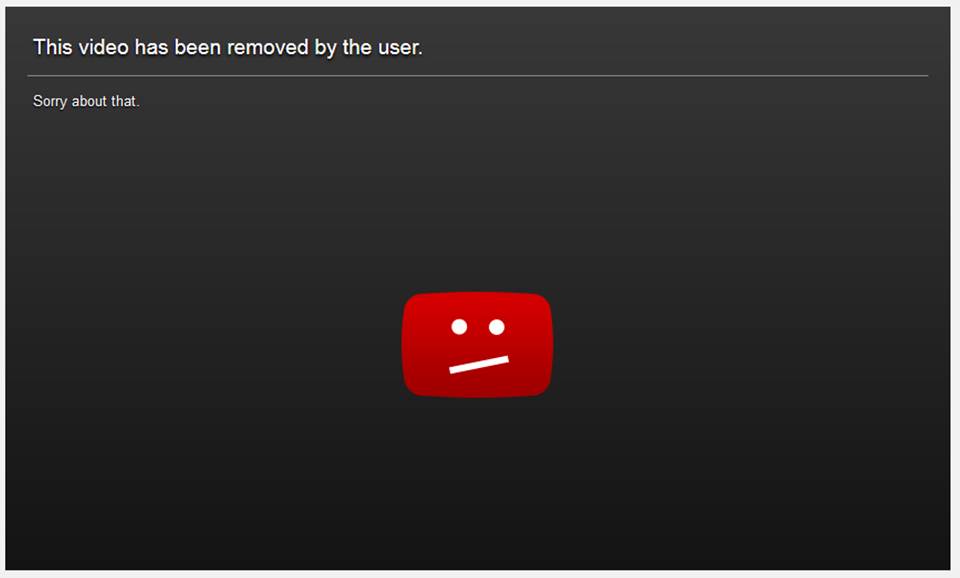 In a blog post published on Saturday, I voiced my disagreement with those who said that Michael Voris, in light of his "Breaking News" video reporting on Cardinal Burke's comments about "the pope harming the Church," is in some way "seeing the light."
Well, I hate to say I… nah, to hell with the formalities, I told ya so.
As some of you have already noticed, the above referenced CMTV video has since been deleted. The question is, why has it been removed?  There aren't all that many possible answers…
Could it be that Michael has decided that Cardinal Burke's comments aren't really newsworthy, or perhaps even true, and much less newsworthy enough to have merited leaving the dinner table in order to file a report from St. Peter's Square at midnight Rome time?
No, that doesn't make any sense. Any time a highly placed Cardinal speaks thus of the pope, and even publicly calls on him to reaffirm doctrine, it's newsworthy. Furthermore, everyone with a pulse knows that Cardinal Burke's comments are true.
Did Cardinal Burke ask for it to be removed?
Not a chance; His Eminence's comments have been widely reported and are irretrievably part of the public record. Beyond that, let's be honest, CMTV isn't that influential.
In all likelihood, the video was removed because the operation's "quasi-internal menace" (mentioned in my post on Saturday) decided that doing so is more palatable than manning up and admitting to his mistakes.
How so?
Apparently he came to realize that the chickens that he hatched earlier this year when he penned the infamous "CMTV Manifesto" (the same that he subsequently managed to compel Michael Voris to adopt) bashing so-called "traditionalists" like Christopher Ferrara, Michael Matt and John Vennari by name (for the high crime of directly addressing the pope's assaults against our Holy Catholic faith) had come home to roost thanks to that video, and those chickens were backing him into a corner.
You see, in order to be consistent, the menace who tells Michael what he can report (not to mention who his friends are) would have to insist that Cardinal Burke himself be branded a "spiritual pornographer," and therefore CMTV would have no choice but to advise ordinary Catholics to avoid reading Cardinal Burke in order to protect their faith.
Well, that wouldn't do, of course. Cardinal Burke doesn't deserve such calumnous treatment as this.
What to do then?
Delete the video, embrace the hypocrisy, and hope for the best!
And just to make sure everyone knows how high the road upon which CMTV travels (read, in order to confirm the sheer magnanimity of the menace in his own mind) make sure Michael issues a new statement strictly condemning any commentary "denigrating the Vicar of Christ;" you know, like the entirely factual comments made by Cardinal Burke.
Oh well, the CMTV brain trust has every right to morph their entire operation into a circus act that no one can take seriously if they so choose, but I for one think it's a damned shame to witness what was once a hard hitting defender of the Catholic faith; one that put truth before everything else, being castrated by thousands of paper cuts (green paper, that is).
It could be that true defender of the Faith once again, but in order for this to happen the resident menace would have to dig deep in order to find the wherewithal to apologize to Michael (and others) for having been such a tremendous horse's ass by, among other things, presuming to tie strings to his support of CMTV. He would then perhaps find it in his heart to willingly take on the only role he is truly qualified to play in the operation; not that of content writer or "executive producer," but of check writer alone. PERIOD.
Michael, having been duly relieved of said strings, might just decide to step up at long last to issue the apology that he still owes a number of good people; the same that I called on him to extend in a video that I made last March; a video that, for the record, will not be deleted.