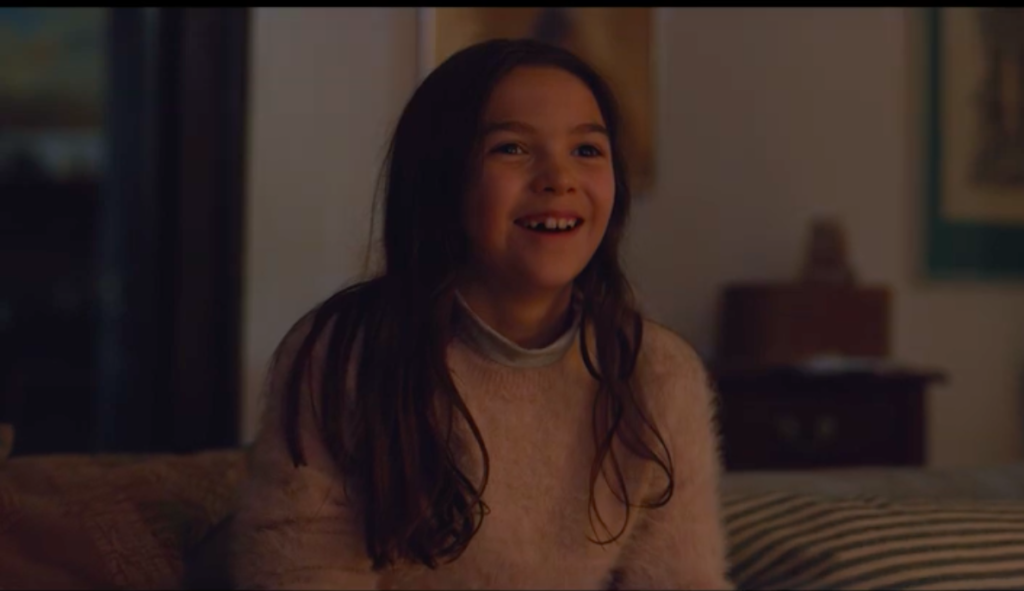 I was in my kitchen a few evenings ago chopping garlic while the local TV newscast played in the background, pretty much a daily occurrence in my house as dinnertime approaches.
"Earlier today in New York City, Macy's Herald Square unveiled its iconic holiday window display for the upcoming season," I heard the anchorman say. (Anchor person may be better said since one can never be sure these days, but let's not get ahead of ourselves.)
True story: Immediately upon hearing the intro to the Macy's holiday window story, I  thought to myself, I wonder what sort of homo-deviant, gender bending garbage they came up with.
"The theme for this year, 'The girl who wants to be Santa,'" the anchor announced!
Sure, probably more like 'The girl who wants a penis,' I thought.
But is it really?
I can just hear the liberals whining now: "No, you Catholic curmudgeon, it's about a girl who wants to experience the joy of giving!"
Well, it ends up…
Ad Age, one of the advertising industry's leading trade publications, reported on the new Macy's ad campaign as follows:
At a time when gender dynamics are increasingly in the spotlight, many brands are incorporating the issue into their advertising. Last month, Hallmark showcased a girl who preferred to be Luke instead of Leia for Halloween. Now, Macy's is offering a new twist on Santa, the legendary man in the red suit, with its holiday spot.
Twist on Santa? How about bend, as in gender bend, or if you prefer, gender dynamics – the latest deceptive name given to a make-believe phenomena by the diabolical left in an effort to convince the ignorant that it's a major public policy issue.
According to Ad Age, Macy's will soon begin airing 30 second television commercials taken from the 2 minute video (below) entitled, "Santa Girl."
Be forewarned, it's a cringeworthy spectacle featuring a tomboy with doting, bleeding-heart parents (gelding-daddy being one of them), who spare no effort feeding into their kid's fantasy – including sending her to school dressed in a way that guarantees that her classmates will poke fun at her. Oh, yea, that reminds me, the video features a "bully" too.
https://youtu.be/-TZGtPNJkbg
Long story short, Macy's new ad campaign has nothing whatsoever to do with selling merchandise, bolstering the company's bottom line or building shareholder equity, it's really all about pushing a whacko liberal cause under the guise of corporate advertising.
And guess what, Macy's is far from alone.
Perhaps you've seen those television ads, running in prime time slots, for Truvada, a drug that, according to its manufacturer, "can help lower the chances of getting HIV-1 through sex." The niche market for this product is largely comprised of homo-deviant men.
According to FiercePharma, a pharmaceutical industry publication, in July and August of 2019, Gilead Sciences, the manufacturer of Truvada, spent more money airing these ads than any other  pharmaceutical company save for the amount spent by the maker of Humira – a treatment for those who suffer with arthritis.
According to the Centers for Disease Control, over 22% of the U.S. population has arthritis, while less than 2% of the population is homo-deviant, with only a portion thereof being a potential Truvada customer.
To put Gilead's investment into sharper perspective, consider that Nova, the makers of Ozempic – a treatment for type-2 diabetes, which effects 10% of the population – spent $8.4 million on television ads in August 2019. The Truvada ads ran at a cost of over $25 million in that one month alone.  Adjusted for market size, Gilead's ad spending per potential consumer was roughly 3,000% higher than Nova's!
Did Gilead make a sound business decision investing that kind of capital on a broad-based, non-targeted ad campaign for a product that serves such a tiny niche market?
It doesn't sound like it to me, but then again, if the real goal was simply to bombard the other 98% plus of the viewing audience with homo-prop, under the guise of advertising, in furtherance of the LGBT agenda, perhaps it was money well spent.
But HIV also effects IV drug abusers, you neanderthal! 
Indeed it does, and yet, according to NBC News:
The name of Gilead's new ad campaign is "Healthysexual," and its first TV spot is a 30-second ad titled "Honestly." Those featured in the ad include a gay couple, a transgender woman and young people of color — groups disproportionately affected by HIV …
The ad directs viewers to honestlyitstime.com, which then redirects to healthysexuals.com. The Gilead-run website provides a number of resources, including information about LGBTQ-friendly doctors who will prescribe PrEP and places to find free condoms.
Interestingly, the Truvada ad doesn't direct viewers to any websites offering resources for IV drug abusers, and the reason is plain: The purpose of the ad, just like Macy's holiday campaign, is to normalize gender-bending homo-deviance. Period. End of story.
And then there's the television ad from healthcare giant Kaiser Permanente. Check out their 30 second spot below, paying close attention to the dude look like a lady at the 15 second mark; that is, smack dab in the middle, as in, he's the centerfold. Evidently, it shows a large man in makeup and wig leading a Drag Queen Story Hour to the delight of a group of unsuspecting child abuse victims.
https://youtu.be/d-_pNvVJeEU
The purpose of this campaign is also plain: Kaiser Permanente wants viewers to believe that being a homo-deviant male in drag who gets a kick out of prancing around in front of small children (perhaps grooming them, is more like it) is really no different than a fat woman who likes doing yoga, or a skinny boy who wants to compete in wrestling, or an old lady who enjoys high fashion.
The ad has nothing whatsoever to do with increasing Kaiser's revenues, much less does it have to do with promoting good health. In fact, it does exactly the opposite on both fronts by encouraging the very lifestyle that will lead to more policyholders and patients lining up for drugs like Truvada (at a cost of around $2000/mo.), any number of whom will go on to incur the astronomical healthcare costs associated with full blown AIDS.
So, how is it that these mega-corporations can afford to spend millions upon millions of dollars on social engineering  advertisements, without any regard whatsoever for the impact that doing so may have on their bottom lines?
The answer, I suspect, is that very few companies ever grow to be the size of a Macy's, a Gilead Science, or a Kaiser Permanente, unless and until their leaders show a willingness to play ball with the Captains of the New World Order – men who are pleased to do the bidding of the Prince of this world, with connections and pockets deep enough to determine which companies thrive and which ones fail.
Sure, every now and then an exception comes along that seems to be bucking the system, but as we recently discovered, it's best not to count your Chik-fil-As before they hatch.