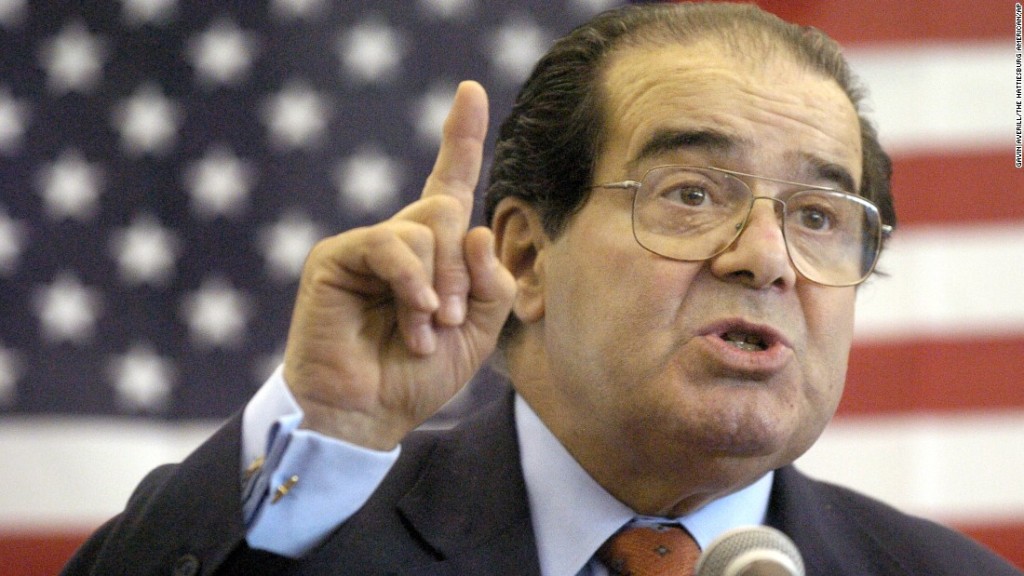 On October 9, 2016, during the second of three presidential debates, the contrast between Hillary Clinton and Donald Trump was brought into sharper focus through the lens of abortion vis-à-vis the Supreme Court.
"I want a Supreme Court that will stick with Roe v. Wade and a woman's right to choose," Clinton declared to the delight of those who favor laws sanctioning the extermination of human beings at the hands of their own mothers.
Donald Trump, for his part, galvanized the pro-life community by saying:
Justice Scalia, great judge, died recently, and we have a vacancy. I am looking to appoint judges very much in the mold of Justice Scalia.
To that end, then-candidate Trump produced a list of potential nominees for appointment to the high court; including the name of the man that is currently considered by many to be the front runner, Neil Gorsuch.
In the lead up to the election, Carrie Severino of the Judicial Crisis Network said that conservatives should be "very pleased" with Trump's list, adding:
Donald Trump continues to take unprecedented steps to demonstrate that he intends to appoint justices like Scalia, Thomas and Alito.
All indications are that President Trump will announce his nominee sometime next week.
Democrats Hell bent (literally) on keeping the fetal genocide industry afloat are pledging a fight; their idea of a suitable nominee being one whose judicial philosophy is consistent with comments made by Hillary Clinton during the campaign:
"The unborn person doesn't have constitutional rights."
In response, Judicial Crisis Network is set to spend upwards of $10 million to fund a coalition of "conservative campaign professionals as well as some of the nation's top conservative grassroots organizations" for the purpose of urging moderate Senate Democrats, in particular those up for re-election, to support Trump's choice.
Among the organizations involved in the effort is the Susan B. Anthony List, which "exists to pass laws that protect unborn children and their mothers from abortion."
Of Trump's pledge to appoint a judge "very much in the mold of Justice Scalia," Marjorie Dannenfelser, President of SBA List, said:
We will do everything in our power to support his fulfillment of that promise, including a digital campaign as well as on-the-ground mobilization to rally pro-life voters and lobby key Senators. The stakes are incredibly high.
Yes, the stakes are high indeed, and alleged front runner Neil Gorsuch has some pro-life activists nervous.
According to a recent report in the Washington Times:
Andrew Schlafly, a lawyer at the Legal Center for Defense of Life and son of the late conservative activist Phyllis Schlafly, said Judge Gorsuch uses pro-choice terminology in his writings and may not be willing to overturn the 1973 Roe v. Wade decision that established a national constitutional right to abortion.
Schlafly went on to say that picking Gorsuch would amount to Trump breaking his pledge.
Carrie Severino of Judicial Crisis Network suggested that those attacking Gorsuch's record are off-base:
It's important for the serious pro-life groups to make clear that they're not looking at people who are supposed to be basically activists, bypassing the law on any issue.
She is reminding pro-lifers, in other words, that the promise is for a jurist "in the mold of Justice Scalia."
The unfortunate truth that even some so-called "traditionalists" are unwilling to admit, however, is that the allegedly "devout, traditional Catholic" Antonin Scalia was so infected with Americanism that he espoused the very same judicial philosophy concerning the unborn as Hillary Clinton.
In a 2008 interview with 60 Minutes, Scalia said:
There are anti-abortion people who think that the Constitution requires a state to prohibit abortion. They say that the Equal Protection Clause requires that you treat a helpless human being that's still in the womb the way you treat other human beings. I think that's wrong. I think when the Constitution says that persons are entitled to equal protection of the laws, I think it clearly means walking-around persons.
It also happens to be the case that Scalia was very much at peace with the idea that primacy in public policy rests not with Christ the King and the dictates of the Divine Law (you know, the "devout traditional Catholic" position) but rather with the majority.
At a conference several years ago, Scalia said:
I try mightily to prevent my religious views or my political views or my philosophical views from affecting my interpretation of the law. I don't think any of my religious views have anything to do with how I do my job as a judge.
This particular approach to public service is precisely the one made famous by Mario Cuomo; namely, "I'm personally opposed, but…"
Having interviewed Scalia in 2014 for the Remnant, writer Vincent Chiarello summarized the late justice's judicial philosophy as follows:
When he dons his robe as a Justice of the US Supreme Court, the basis of his decisions must be what the Constitution requires, and if abortion or the death penalty is permitted by the state under its law, then despite his Catholic belief it is the vox populi who are sovereign in these matters.
Yes, you read that correctly: The voice of the people is sovereign…
In other words, the voice of Our Blessed Lord speaking through His Holy Catholic Church carries no more weight than that of the godless throngs that were marching in cities around the globe this past weekend; thumbing their collective noses at Christ the King and telling Him what He can do with His Divine Law.
While "God Bless America" conservatives (and even some less-than-dependable "traditionalist" personalities) may consider it tantamount to blasphemy, it must be said:
The last thing this country needs is another Scalia.