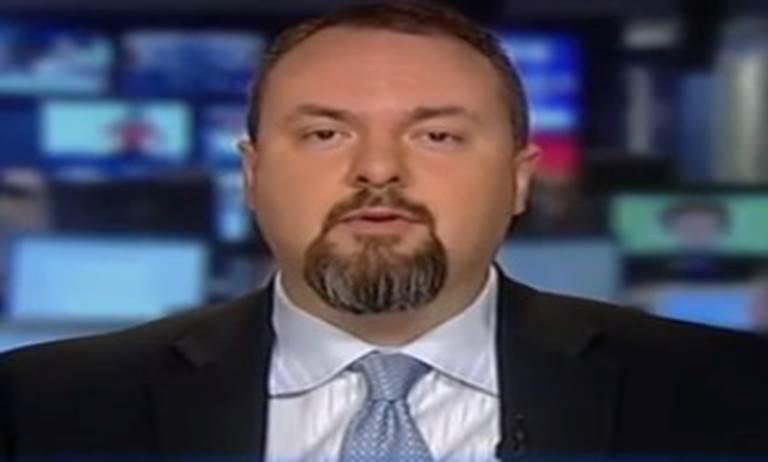 This morning, a friend called my attention to a post over at One Peter Five wherein Steve Skojec took the opportunity to denigrate the Remnant and Catholic Family News for what he condescendingly called "excessive snark and polemics."
"It's unfortunate that trads can always be counted on to warm up the circular firing squad," he wrote. "It's time for us to drop the snark and the sharp elbows and actually gather people in from this storm."
This he offered in reference to the Remnant / CFN recently joint-published three part series: With Burning Concern: We Accuse Pope Francis.
Skojec's insults were delivered in the comment box immediately after having previously said of their piece:
It's good, I think, to have such a thing on the record. Not having read what's coming in the future installment(s), I have to say that I suspect I'll be willing to lend my own voice to it.
"I can scarcely believe that Skojec chose to make those comments," my friend wrote. "I'm really amazed that he would stir the pot with both hands like that."
I'm not.
The reason Skojec decided to take a poke at two of Catholicism's finest publications isn't a mystery; he made his motives entirely plain when he immediately went on to say:
There are probably any number of reasons why 1P5 has, in just two years, become one of the top three mainstream traditional Catholic publications online (in terms of audience size), but I suspect our attempt to find balance in our approach and not treat those who don't yet see the point we're making as the enemy are a part of that.
If there is anything amazing here, it's the shamelessness and ease with which Skojec can engage in cringeworthy acts of self-promotion, and it's nothing new.
Neither is his willingness to exploit an opportunity to bash what he clearly sees as competition (not their ideas) for almighty "audience size" and the benefits presumably derived therefrom; even if it means launching a calculated attack against those who are clearly on the side of the true Faith and have always treated him with every kindness.
I've long since had firsthand knowledge that this is Skojec's modus operandi, it just never merited my attention; much less yours. We have bigger fish to fry.
So, why comment on it now?
Well, for one, it's that "Italian thing" woven into both my DNA and my upbringing:
Mess with one of us, deal with all of us.
Michael Matt, Chris Ferrara, and John Vennari are family (and two of the three paesani!) These are not just sincere, committed Catholics; they are gentlemen of the first order.
Even after several years of speaking at conferences and collaborating with these men (and others of similarly impeccable stature), I still cannot get over just how readily they accepted me as a brother-in-arms in the battle to defend Catholic tradition.
I'm the least in this group by far, and yet they've never given off even the slightest hint of superiority; even though they have earned that right. On the contrary, they've consistently encouraged me and my efforts from the very first, and in ways too numerous to number.
Now, that's not to say that we always agree with one another – mainly as it concerns style and approach (well, my style and approach, anyway) – but the bond between Soldiers for Christ isn't built on such things as this; it's built on the common cause of defending the truth regardless of cost.
These very same men never treated Steve Skojec any differently than they've treated me. As a matter of justice, they are due far better from him than the round of self-serving sniper fire they received.
By the way, if this reminds you of the Voris manifesto, there's a reason for that; the cloth from which they are cut is far more similar than may initially meet the eye.
In any case, the missing ingredient in Skojec's relationship with Matt, Ferrara and Vennari (and me, for that matter) is plain; it's the aforementioned common cause.
In other words, one of these men is not like the others.
If it wasn't evident already, it should be by now that not all who claim to be serving the cause of traditional Catholicism have this as their primary concern.
Sure, it may be a concern; after all, that's the inventory on the shelves, but building their individual brand takes priority over building the Kingdom of Christ, and that's precisely what is going on here.
Seriously, what Catholic commentator whose focus is where it belongs really gives a rat's ass about "the top three mainstream traditional Catholic publications online;" much less is so blinded by pride and ambition as to posture openly about such things without any sense of embarrassment?
I can honestly say that I have no idea who these "top three" players are and couldn't possibly care less. If someone is doing good work, God bless them and their efforts. If they're misrepresenting the Faith; their false ideas are fair game.
On this blog – likewise at the Remnant and CFN – it's enough just to focus on confronting, as plainly as possible, the unprecedented attacks being leveled against Christ and His Church in our day; sometimes even with a "sharp elbow." (Oh, the horror!)
There is no playing both ends against the middle on our pages – at once applauding another's effort and then sneaking a self-aggrandizing attack into the combox – or any other such patently phony attempt to "find balance in our approach."
The proud and puffed up always end up exposing themselves eventually.
This time last week, Michael Matt, Chris Ferrara, and John Vennari thought that Steve Skojec shared the priorities of every so-called "traditionalist," aka Catholic.
Now they know better, and so do you.