It should go without saying that every member of the media has a duty to seek, and to convey, the truth in all of their public offerings. For Catholic media personalities who treat of topics related to the Faith, the obligation to serve the truth is all the more profound.
This being the case, it seems to me that all involved would do well to agree to the Code of Conduct below.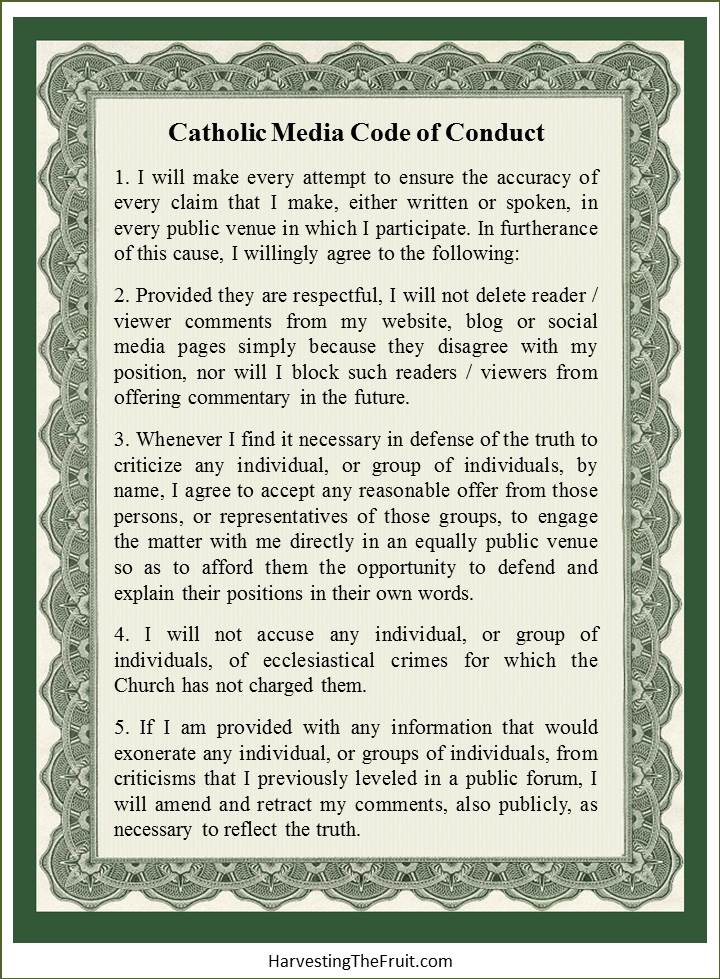 While there's no doubt that this Code could be expounded upon, if those with a Catholic media presence would simply agree to uphold these five very basic principles, each of which is really little more than a matter of common decency, the truth would be better served.
I wonder how many in Catholic media would voluntarily adopt it?
In any case, I have no problem being held accountable to this Code of Conduct (even if I've upheld it imperfectly at times in the past). I can also think of others in Catholic media who wouldn't hesitate to say the same.
There are some Catholic media personalities, by contrast, who consistently take the exact opposite approach, and would therefore likely reject such a Code.
Although these individuals and their related apostolates may occasionally do good, it is obvious that something other than serving the truth has become a priority. As such, it should be clear that these persons, whether cleric or layman, cannot be trusted as reliable guides in matters pertaining to the Faith.
Share this post on:



Follow us on: