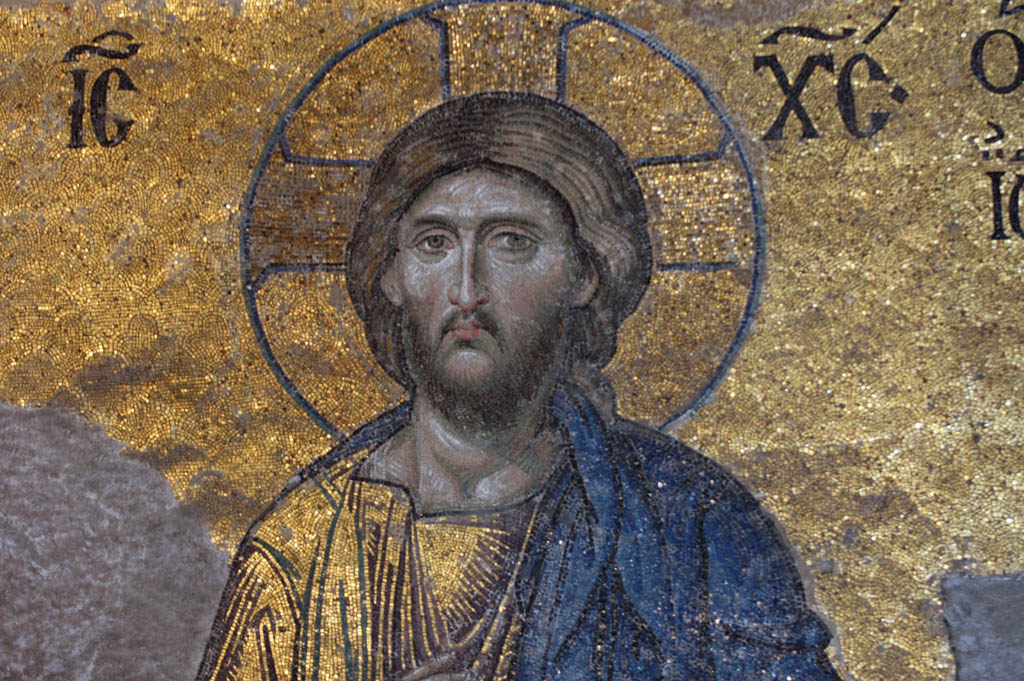 Vatican Radio is reporting that Pope Francis has announced the theme for the 2016 World Day of Peace.
Be prepared to get inspired…
Are you ready?
"Overcome Indifference and Win Peace"
Do you hear the angelic choir singing?
Nah, me neither.
According to a communique released by the Pontifical Council for Justice and Peace:
Indifference in regard to the scourges of our time is one of the fundamental causes of the lack of peace. Today, indifference is often linked to various forms of individualism which cause isolation, ignorance, selfishness and, therefore, lack of interest and commitment.
Among the individual "scourges of our time" listed in the communique are:
Fundamentalism, intolerance and massacres, persecutions on account of faith and ethnicity, disregard for freedom and the destruction of the rights of entire peoples, the exploitation of human beings submitted even to the different forms of slavery, corruption and organized crime, war and the plight of refugees and forcibly displaced persons.
Based on the entire body of work belonging to the present pontificate, one will hardly be surprised to learn that indifference toward Our Lord Jesus Christ didn't make the cut among those scourges deemed worthy of mention in this purported peace initiative.
As for how the men of modern day Rome imagine peace may be attained, the communique suggests the need for "an increase of attention to the problems … accompanied by solidarity-based openness of conscience."
Did you get that?
The pursuit of peace among men and nations will be fruitless, not without Jesus Christ apart from whom we can do nothing as those rascally traditionalists (aka Catholics) would have us believe, but apart from a "solidarity-based openness of conscience."
What in the name of all that is good and holy does that even mean?
The answer is, it would seem, being little more than the "emotional and high-sounding words" so prevalent among the champions of Liberalism (cf Pope St. Pius X, Notre Charge Apostolique), it means precisely nothing.
Unfortunately, that's not the whole story.
What it really means is that those currently running the show in Rome in our day, the humble head honcho included, have precious little time for neither the Prince of Peace, Christ the King, nor the mission that He actually gave to His Church.
You see, theirs is a purely anthropocentric agenda, one that laughably imagines, according to the Pontifical Council:
Peace is possible where the rights of every human being are recognized and respected, heard and known, according to freedom and justice…

Peace is to be worked at: it is not something that one gains without efforts, without conversion of mind and heart, without a sense of creativity and positive engagement in discussion. Such an action must urgently have recourse to build a sense of responsibility and awareness creation about the serious problems and challenges afflicting our time…
"Awareness creation…"
The empty rhetoric employed by these geldings, far more befitting a leftwing political think tank than a body of churchmen, is enough to make one vomit.
And please, don't let the pseudo-call to "conversion" fool you; it does not mean to suggest what Catholics have always intended. Remember, modernists often "change the meaning of words and things." (Cf Pope St. Pius X, Pascendi Dominici Gregis)
Theirs is a call to conversion, not to Jesus Christ and the one true faith (for that would be "solemn nonsense"), but to "solidarity" with heathens, heretics and Jews, an "openness of conscience," and, of course, "positive engagement in discussion."
And to what end is this alleged conversion?
HINT: It's certainly not the salvation of souls!
It is truly nothing more than an earthbound effort to address the aforementioned "scourges of our time;" not by teaching the nations everything whatsoever that Jesus commanded (cf Mt. 28:16-20), but through "education in dialogue and co-operation."
So you tell me, was Archbishop Lefebvre correct in saying that Rome has lost the faith?
If you happen to be among those who still aren't quite sure how to answer, might I suggest that you take a moment to discover how those Roman Pontiffs that reigned according to the mind of the Church (what Archbishop Lefebvre called "Eternal Rome") addressed the cause of peace.
A great place to start would be an exploration of the Encyclical Letter of Pope Pius XI, Ubi Arcano Dei Consilio: On the Peace of Christ in the Kingdom of Christ.
Having done so, apart from willful ignorance, evil intent, or diabolical disorientation (or perhaps even a combination of all three), one cannot but conclude that the Archbishop was entirely correct: Rome has lost the faith indeed.
The central issue is, and has been from the time of the Council on forward, that Jesus Christ is no longer "the center of society, the center of thoughts, the focus of reflection," much less "King of the Universe" (to quote Pope Francis); rather, it is man.
This is so much the case that if the Holy See in our day was to commission an "Ode to Christ the King," it might sound something like this: