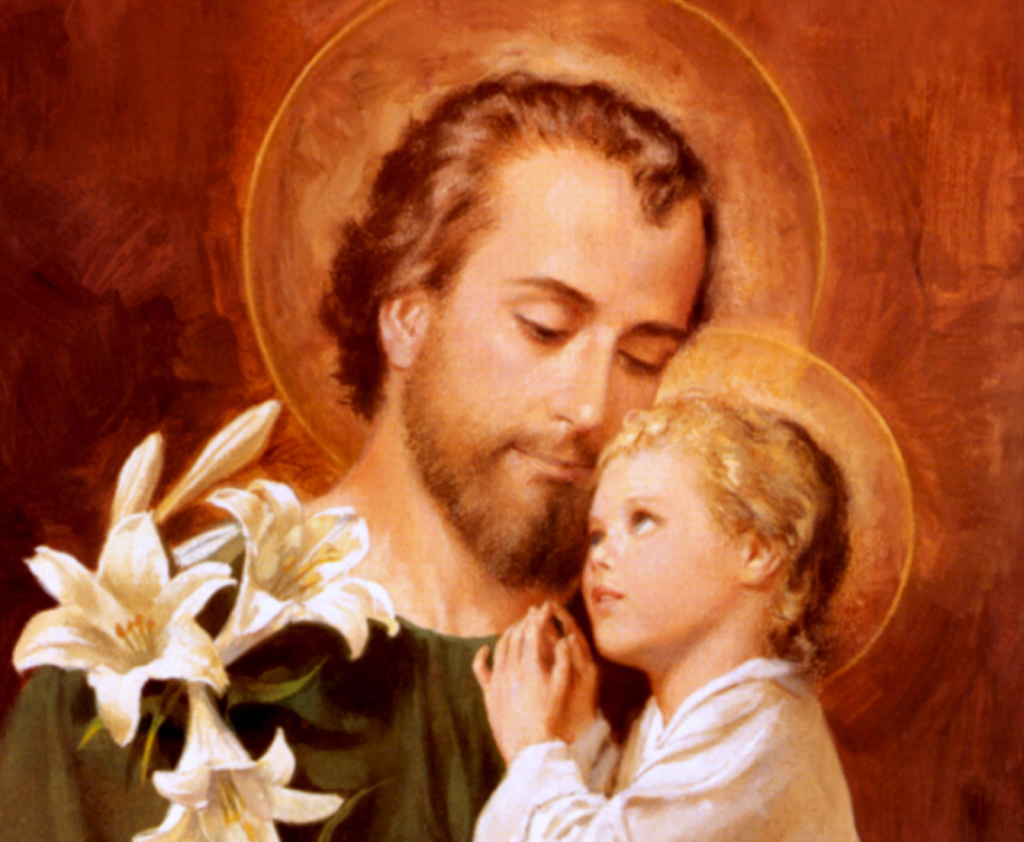 For Catholics the world over, March 19th was a very special day. It was, of course, the Feast of St. Joseph, but what I have in mind is specific to the year of Our Lord 2017.
During our "Point-Counterpoint" exchange, Robert Siscoe stated:
If we consider the case of Pope Francis objectively, and are guided in our judgment by canon law, he cannot yet be considered a formal heretic.  At this point, he would only be "suspect of heresy." Before being judged a formal heretic by the Church, he would have to be warned twice by the proper authorities, and given six months to remove or clear up the cause of suspicion.
Though that particular discussion has run its course, to avoid confusion, a couple of clarifications are in order.
While a pope may judge (reveal) himself as such, properly speaking, he cannot be "judged a formal heretic by the Church" since the Roman Pontiff is not under the Church's authority.
Secondly, canonical procedures are an expression of the Church's authority over her subjects, and, as stated, the pope is not under the authority of the Church.
Those points having been made, if one allows the canon law cited above by Robert Siscoe to serve as a guide concerning the matter of papal heresy, the unprecedented significance of March 19, 2017 will become clear.
Readers may recall that the dubia were submitted to Francis on September 19, 2016; exactly six months prior to this past Sunday.
To once more quote Robert Siscoe (with whom no small number of reasonable people agree):
"Before being judged a formal heretic by the Church, he would have to be warned twice by the proper authorities, and given six months to remove or clear up the cause of suspicion."          
So, has Francis actually been warned?
Indeed he has, and more than twice.
While some may believe that a "warning" necessarily entails an explicit threat (e.g., "Do this, or else!), such an approach isn't proper when an underling is addressing a superior; even when the latter is in error.
In the case of a pope suspected of heresy, the warning should appear more as a respectful act of charity, with the "or else" implied relative to the Roman Pontiff's sacred duty before God to uphold the infallible Magisterium of the Church.
By juxtaposing Francis' errors with immutable Catholic doctrine, this is precisely what took place by way of the "Filial Appeal" that was signed by more than 30,000 persons, including bishops.
Just such a warning was also issued to Francis via the petition that was signed by 45 theologians, many of whom are priests.
The dubia is just the latest and most noteworthy of such papal warnings.
Cardinal Raymond Burke, one of its authors, since made the nature of the dubia-as-warning very clear when he said that silence on Francis' part would invite "a formal act of correction." (More on that in a moment.)
That, my friends, is as close to an ultimatum as we're ever going to see.
So, has Francis done anything since the dubia were issued to remove the suspicion of heresy?
Don't make me laugh! From the moment he first stepped onto the loggia of St. Peter's, the man seems to be doing his level best to remove the suspicion of Catholicity!
In all seriousness, over the last six months, far from making any effort whatsoever to remove the suspicion of heresy, Francis has only doubled-down on his false teachings; making his pertinacity perfectly plain.
In recent weeks, we have seen speculation that the "act of correction" is now off the table; only to be followed by "insider" reports that it is still forthcoming.
If the latter report is true, and given that Cardinal Raymond Burke is a canon lawyer who is as likely to be inclined as anyone to let canon law serve as a guide, perhaps the Dubia Brothers have simply been waiting for that six month window to close before taking the next step.
I suppose time will tell.