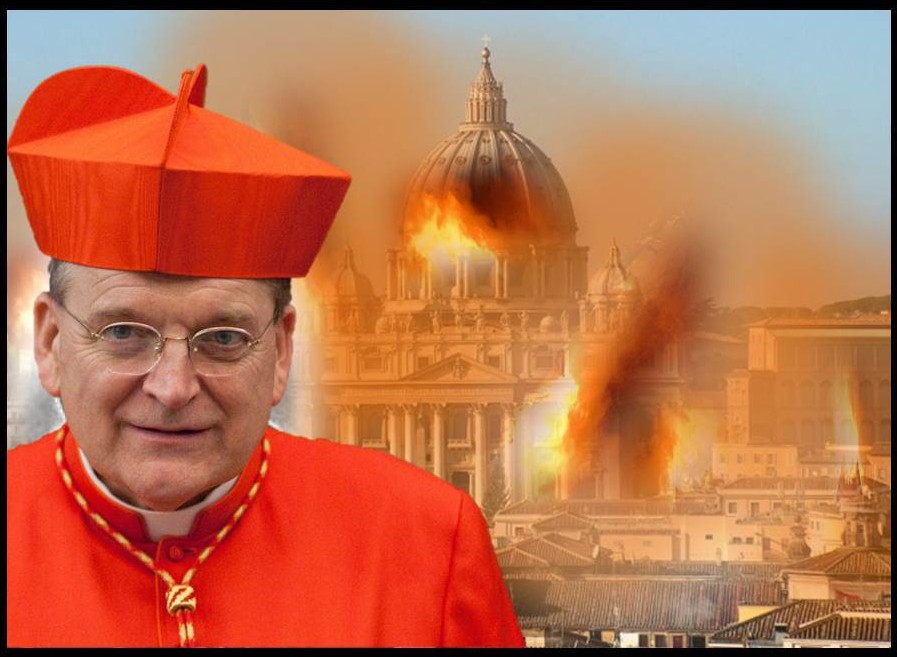 On December 19th during an interview with LifeSite News, Cardinal Burke (the most vocal of the Dubia Brothers) was asked about the timeline for the "formal act of correction" of Francis' grave errors, to which he replied:
Now of course we are in the last days, days of strong grace, before the Solemnity of the Nativity of Our Lord, and then we have the Octave of the Solemnity and the celebrations at the beginning of the New Year – the whole mystery of Our Lord's Birth and His Epiphany – so it would probably take place sometime after that.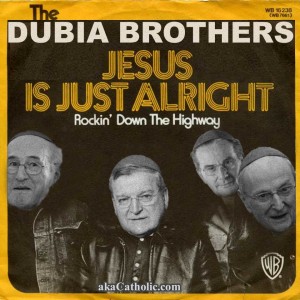 Several weeks later, in an interview with Vatican Insider, Cardinal Brandmüller (another of the Dubia Brothers) said this act of correction would first take place in camera caritatis; i.e., privately, "in the room of charity," as opposed to publicly.
Candlemas Day, the traditional end of Christmastide, occurred nearly one week ago on February 2nd.
On that day, Francis celebrated the Novus Ordo Feast of the Presentation of the Lord, in conjunction with the 21st World Day of Consecrated Life.
Delivering a homily to members of the Institutes of Consecrated Life and the Societies of Apostolic Life, Francis took the opportunity to once again denigrate faithful Catholics:
The temptation of survival [is] an evil that can gradually take root within us and within our communities. The mentality of survival makes us reactionaries, fearful, slowly and silently shutting ourselves up in our houses and in our own preconceived notions.
You know, preconceived notions like the consequences of mortal sin…
It makes us look back, to the glory days – days that are past – and rather than rekindling the prophetic creativity born of our founders' dreams, it looks for shortcuts in order to evade the challenges knocking on our doors today.
You know, challenges like how to move beyond the restrictive prescripts of the Divine Law…
A survival mentality robs our charisms of power, because it leads us to "domesticate" them, to make them "user-friendly", robbing them of their original creative force. It makes us want to protect spaces, buildings and structures, rather than to encourage new initiatives.
You know, new initiatives like those issued by the bishops of Buenos Aires…
This attitude is not limited to the consecrated life, but we in particular are urged not to fall into it.
In other words, this is just another passive-aggressive attack directed at the enemies of Amoris Laetitia.  
I think it's fair to say that the "strong grace" to which Cardinal Burke referred failed to penetrate Jorge's hardened heart; i.e., he appears as pertinacious in his heresy as ever.
As I write, we are now just three weeks away from the beginning of Lent – "days of strong grace" in their own right.
With all of this in mind, it would seem that the time is nigh for the Dubia Brothers or some portion thereof to huddle with His Humbleness in the room of charity to deliver the necessary corrections.
Maybe this has already happened. Who knows?
What we do know is that if it has, it was to no avail.
In his Santa Marta homily yesterday, Francis railed against the rigid yet again:
How do I receive the redemption, the forgiveness that God has given me, the making of me a son with His Son? Lovingly, tenderly, with freedom? Or do I hide in the rigidity of the closed Commandments, that are more and more "safe" – with emphasis on the scare-quotes – but that do not give joy, because they does not make you free.
You know, scare quotes like "Thou shalt not commit adultery…"
Something tells me that the Dubia Brothers aren't going to find scheduling an audience in the camera caritatis with Francis all that easily accomplished. I mean, surely he has better things to do than to knock heads with such joyless men as these.
If indeed this situation remains stagnant for the next three weeks, I wouldn't expect any movement until after Easter; at which point May 13, 2017 will be less than a month away.
Could it be that the moving parts are falling in line in such a way that an official declaration of Jorge Bergoglio's formal heresy and his long-awaited deposition will take place at long last on the 100th anniversary of Our Lady's first appearance at Fatima; even as the bishop in white is sowing his seeds of perdition in Portugal?