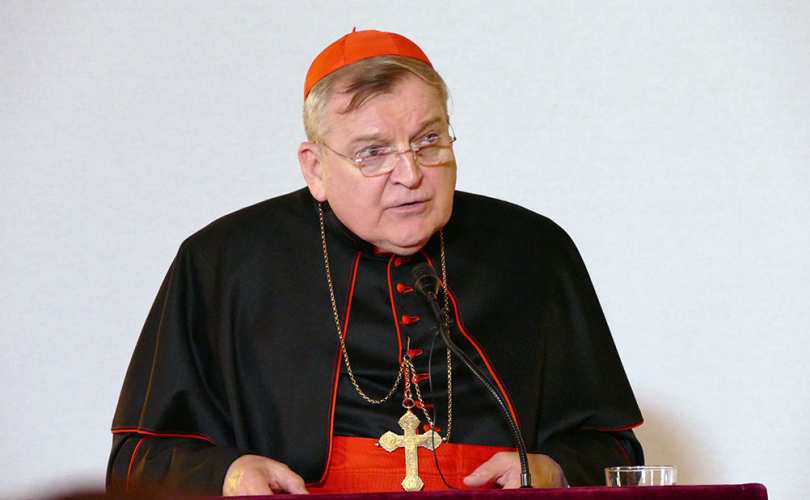 In a December 2016 interview, when asked about the timeline for the "formal act of correction," Cardinal Burke said:
Now of course we are in the last days, days of strong grace, before the Solemnity of the Nativity of Our Lord, and then we have the Octave of the Solemnity and the celebrations at the beginning of the New Year – the whole mystery of Our Lord's Birth and His Epiphany – so it would probably take place sometime after that.
The "days of strong grace" in the Year of Our Lord 2017 commence on Sunday, December 3 and conclude in the first week of January 2018.
With this in mind, it may be reasonable to assume that the much-anticipated, and long overdue, "correction" will be issued at some point either in the next six weeks or at some point after the start of the New Year.
If the latter, the Dubia might just have another birthday before the correction is issued. Let's hope it doesn't come to that.
Yes, I know… Cardinal Burke has said many contradictory things on this topic over the last year or so.
For example, he adamantly denied that the Dubia is tantamount to presenting Francis with an ultimatum; this even as he promised to issue the correction if His Humbleness failed to respond. That sounds an awful lot like do this or else to me.
At one point, Cardinal Burke also said that the "formal act of correction" will simply juxtapose the true doctrine alongside the offending text in Amoris Laetitia, as if only to offer clarity. Recently, however, he stated that the correction will be such that Francis would be "obligated" to respond.
In other words, the man hasn't exactly been a model of consistency.
Even so, I do believe that Cardinal Burke is consistent enough to refrain from issuing the correction during the upcoming "great days of grace."
For what it's worth (very little, I know) my sense is that he won't wait until 2018. If that be so, we should expect to see the correction at some point in the next 45 days.
Stay tuned.