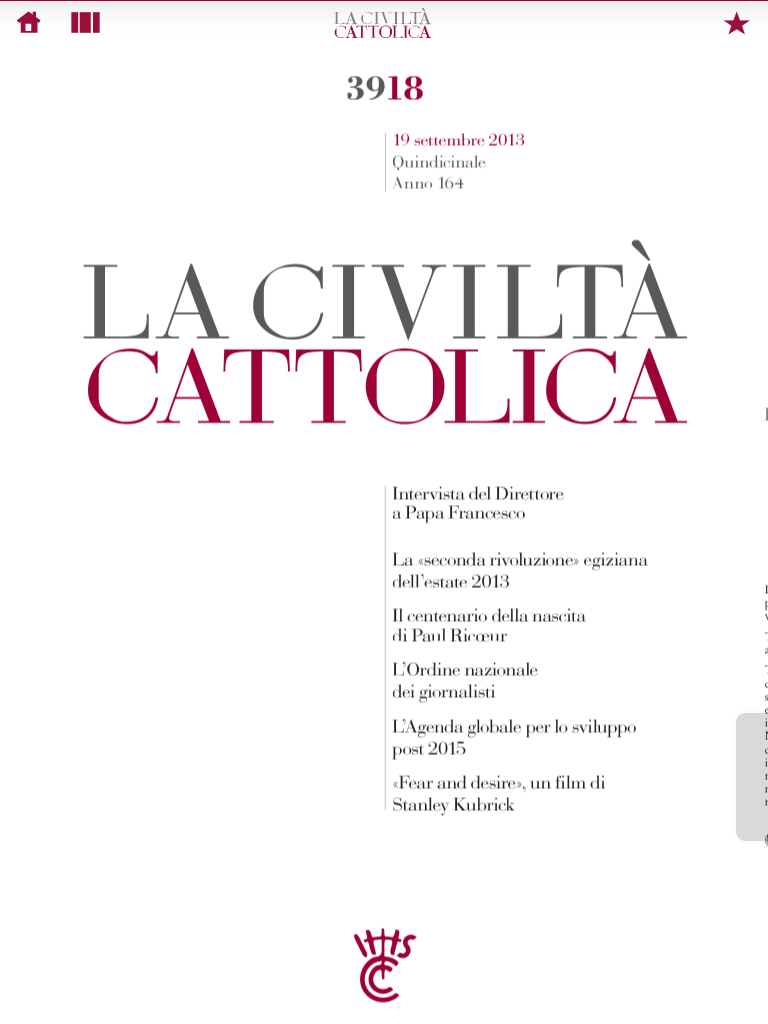 As most readers know, Archbishop Georg Gaenswein, Prefect of the Pontifical Household under Pope Francis and personal secretary to Pope Emeritus Benedict XVI  was recently interviewed by a German television network.
During the interview, Archbishop Gaenswein revealed that Pope Francis sent a copy of his first blockbuster interview (with Rev. Antonio Spadaro, S.J.) to his predecessor along with a request for his critique of the text.
In response, Benedict ended up sending back to Pope Francis four pages of commentary, the contents of which are being kept secret.
In his most recent "Letters" dispatch, Dr. Robert Moynihan had this to say about this revelation:
Evidently — and this is my own interpretation — Francis wished for an intelligent, authoritative opinion on how the complex issues and teachings he had discussed in the Spadaro interview might be spoken about in unambiguous ways, not open to misinterpretation and misunderstanding.
As far as what conclusions one should draw, Moynihan writes:
Note again — and this is important — this "commentary" or "critique" was not offered spontaneously by Benedict, but specifically sought by Pope Francis himself. So Benedict was responding, quite generously, to a request for assistance. What does this show? It shows that there is more continuity between the pontificates than many in the mainstream media, who continually suggest that Pope Francis is setting a "new course" for the Church and "breaking" with Pope Benedict is [sic] a "revolutionary" way, would like.
First, let's be clear: The Benedictine Pontificate was a revolution in its own right, in spite of any laudable features it may have had. I'm not nearly as concerned about Francis breaking with Benedict, therefore, as I am about Francis breaking with Catholic tradition, faith and praxis.
That said, I'm not buying Moynihan's conclusion.
In a healthier age – you know, when there was no such thing as feature length papal interviews or "Popes Emeriti" floating about to the confusion of the faithful – if a reigning pope were to submit such a text to a trusted advisor after its publication, it would surely be met with comments like, "Well done, Holy Father," or perhaps a simple, "Amen."
As it is, Benedict found cause to write four pages of notes, and yet this is supposed to be an indication of likemindedness? Nonsense.
Whatever those notes may have contained in the way of advice for speaking "in unambiguous ways, not open to misinterpretation and misunderstanding," Francis obviously ignored entirely based on the interviews that came afterward.
Who knows? Maybe Benedict's take on the Spadaro interview was similar to my own.
Following the interview, I offered Ten Takeaways. Now, six months later, let's see how accurate or inaccurate they appear today based on what we've since learned.
1. Pope Francis is very uncomfortable wielding authority. [Unless it involves smacking down those who love the Traditional Mass; e.g., the FFI.]
2. As a result, this is a pope who is determined to seek refuge in the conciliar invention known as "collegiality." [Dead on, as Evangelii Gaudium, the trial balloons floated by Cardinal Rodriquez Maradiaga, and the pope's most recent interview makes clear.]
3. Pope Francis' unwillingness to take up the mantle of Christ's authority as vested in the Roman Pontiff has a profound, adverse, effect on his ecclesiology. [Note Fr. Lombardi's explanation on Pope Francis' remarks concerning civil unions; he left open the door for episcopal conferences to weigh the matter.]
4. Perhaps this is why Pope Francis seems to imagine that a certain dichotomy, or at the very least, a noteworthy tension, exists between orthodoxy and orthopraxy; belief and practice; doctrine and spirituality. [Note the pope's recent comments on morality and casuistry.]
5. Pope Francis apparently sees a Church that the overwhelming majority of the faithful have never experienced. [Consider the pope's recent homily: "They disguise themselves, they disguise themselves as good people: they make themselves up like little holy cards, looking up at heaven as they pray, making sure they are seen—they believe they are more righteous than others, they despise others." Who the heck is he talking about?]
6. This pope, like his immediate predecessors, is utterly determined not to allow "the facts on the ground" to interfere with his view of the Second Vatican Council. [Note the Holy Father's expression of "gratitude for the profound and wide-ranging renewal of liturgical life, made possible by the conciliar Magisterium." No, really, he actually said this.]
7. Pope Francis' determination to praise Vatican II, and to treat it as if it alone constitutes the fullness of sure doctrine, has engendered in him an open hostility toward those who dare to embrace the doctrine of the faith as it was taught and lived prior to the confusion that was ushered in by the conciliar innovations, firstly, with regard to liturgy. [Young persons, according to the pope, are attached to the Traditional Mass as if to "a kind of fashion."]
8. Pope Francis' hostility toward traditional Catholics also has roots in his compromised ecclesiology. [It has its root somewhere.]
9. Pope Francis appears to believe that Catholic teaching must be adapted to humankind, not vice versa. Likewise, he believes that Church teaching does not form the man; rather, the man forms the teaching. [Note the numerous references to novelty and newness in the Evangelii Gaudium.]
10. Pope Francis is a modernist. [I have seen nothing in the past six months to change my mind, and much to confirm it.]