By: Fr. Demetrius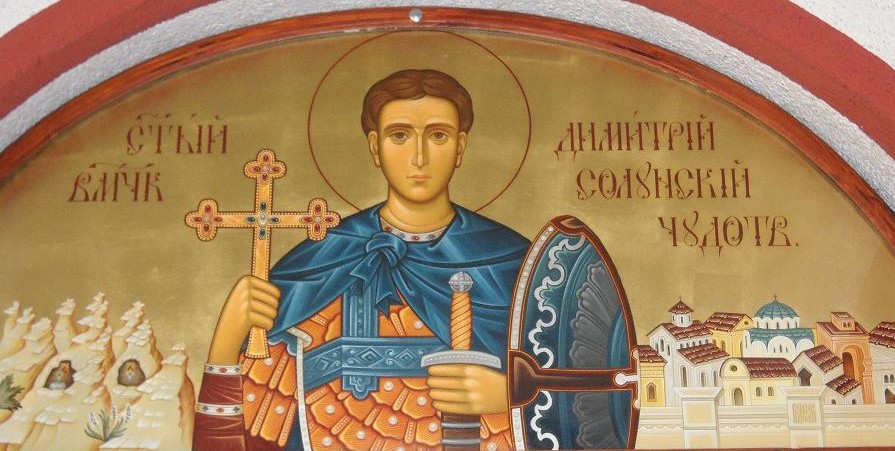 Dear Faithful Catholics:
I address you as such because my assumption is that if you are a regular visitor to this blog site then you are a very well informed and faithful Catholic. I am grateful to Louie Verrecchio for his enlightening and inspiring (and often entertaining) material in defense of the true Catholic Faith and for this opportunity to reach a much larger congregation of faithful Catholics than is possible in my own parish church setting.
It is not my intent here to undertake a critical examination of the recent papal Exhortation Amoris Laetitia or to comment specifically upon any of the many other heterodox words and actions of the current Bishop of Rome, as Francis himself prefers to be called. Louie has done a yeoman's job keeping us informed and educated throughout this horrific pontificate. Clearly his blog site is one of the good fruits of the internet.
Divine Providence has determined that each one of us should now be living in this unprecedented period in the history of the Church Militant. You have likely heard the English expression, "May you live in interesting times" which is said to be derived from an ancient Chinese curse. Perhaps; though a better known oriental curse is "Better to be a dog in a peaceful time, than to be a human in a chaotic period."
We Christians need not think of the present circumstances as a curse but rather a blessing and an occasion for personal sanctification and whatever else God intends for us and the Church. For as Saint Paul said to the early Christians who were suffering persecution at the hands of corrupt religious leaders and the pagan world powers, "It is through many tribulations we must enter into the kingdom of God." Amen to that!
What are particularly distressing and unsettling to those of us who adhere steadfastly to the true Catholic Faith are the source of the heterodoxy and the silence of the shepherds. Make no mistake about it we have a rogue pope who is deceptively misleading the Church. Some liken the silence of the hierarchy in the face of this to the Emperor with No Clothes. But it's even worse than that. Francis is not naked (though the image fits, as a biblical symbol of religious infidelity); rather, he is a wolf disguised as a shepherd.
My short and simple message to you is this: remain steadfast in the Rule of Faith. By that I mean remain steadfast in what God has divinely revealed in Sacred Scripture and Sacred Tradition. Do not be misled by the novelties of the past fifty years and do not be deceived by the words and deeds of modernists, to include Francis. Apply the Catholic Smell Test: if something does not seem to be consistent or compatible with what the Catholic Church has always believed, taught and practiced, then it is probably not Catholic.
It is disheartening, to say the least, that there are not more voices of prelates and pastors decrying the heterodoxy of the present times and the religious outrages of this particular pope. But remember that you are not alone and that in every period and circumstance in which true religion has been persecuted, whether from within or without, the divine Hand of Providence always preserved a remnant faithful few.
Each of us has a role to play in this time of ecclesiastical and cosmic chaos and confusion. For pastors it is to protect the flock entrusted to our care and for parents it is to protect your children from error. For all of us it means witnessing to the truth in whatever manner and circumstances Providence provides us. Many of us are convinced that we are witnessing and engaging in an apocalyptic drama that is sure to be world-altering if not world-ending. Semper fidem tene – always keep the Faith and keep connected to this blog!
– Fr. Demetrius is a diocesan priest, Scripture scholar, and pastor in the United States