I'm all for giving credit when credit is due, and Michael Voris deserves some props for confronting Cardinal Timothy Dolan yesterday as His Eminence Buffooneous Maximus strutted his way down the New York St. Patrick's Day Parade route with shillelagh in hand.
Take a look:
Am I the only one who thinks that the shillelagh in Dolan's hand appears to be fashioned in the shape of a serpent, or should I say the Serpent?
Being that the shillelagh is an Irish "fighting stick," nothing could be a more appropriate given the army in which the Cardinal Archembarrassment is so pleased to serve.
At any rate, Michael Voris demonstrated some Catholic moxie yesterday, and for that I applaud him.
His actions, however, do raise some questions.
If given the opportunity to confront Pope Francis, would Michael be willing to ask the same question of him?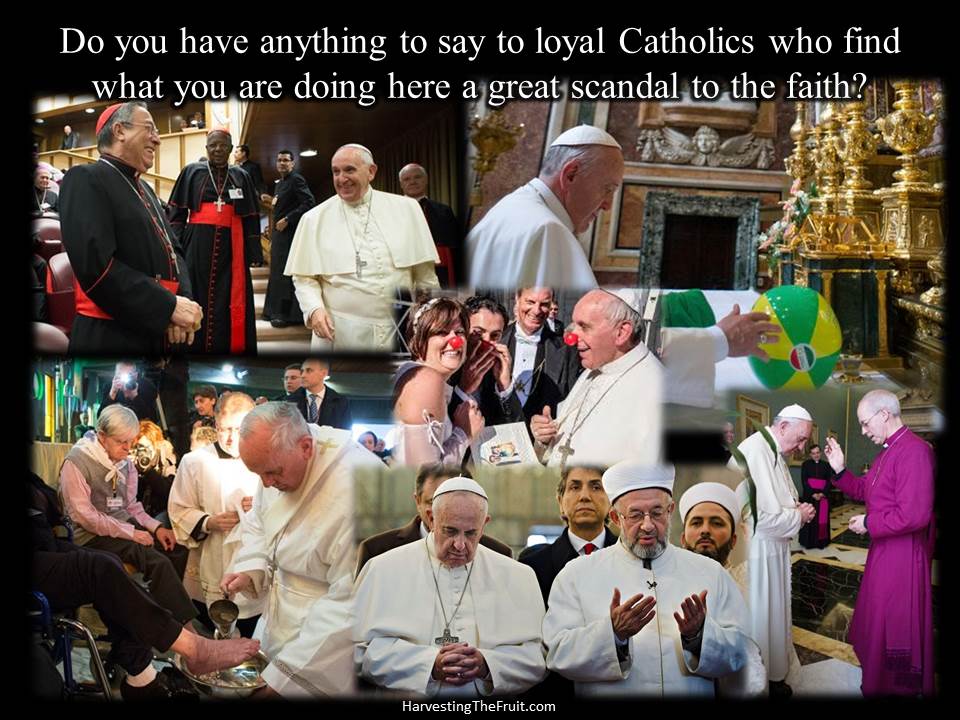 Just asking…
I'm also moved to ask why it is that Michael Voris will travel all the way to New York with a cameraman in tow in order to give Cardinal Dolan the opportunity to explain himself in his own words, and yet he can't seem to muster up the common Catholic decency to invite a priest of the SSPX on his air to do the same?
Could it be that, like a good attorney, Michael is clever enough not to ask questions the answers to which he isn't entirely confident will not undermine his own position?
Again, just asking…
For those who might feel moved to suggest that I ask Michael questions such as these directly, please know that I have any number of times, but he just can't seem to find time to respond. If that changes, I'll let you know…