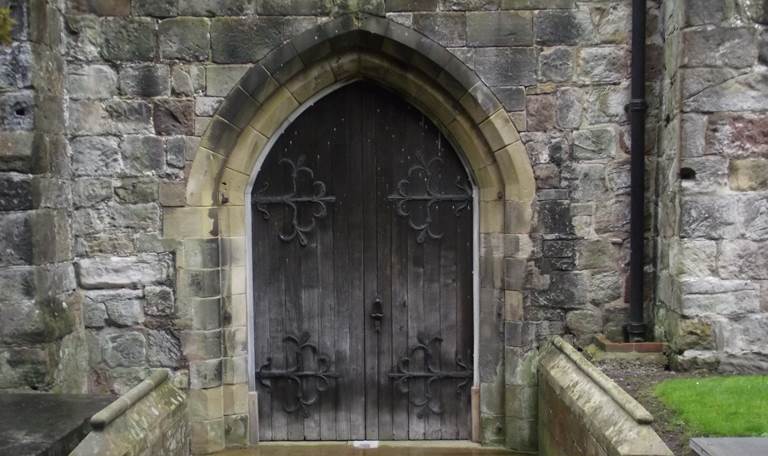 Seven months ago, I announced that I had lost my job, due in part to the efforts of certain individuals (bishops included) given my outspoken defense of the Faith.
At the time, I identified my options, one of them being shelving this effort and jumping back into corporate America. To be honest, I reluctantly remain open to this. Even though my heart's not there, taking care of my family obligations is important, and let me just say that things cannot hold as they are.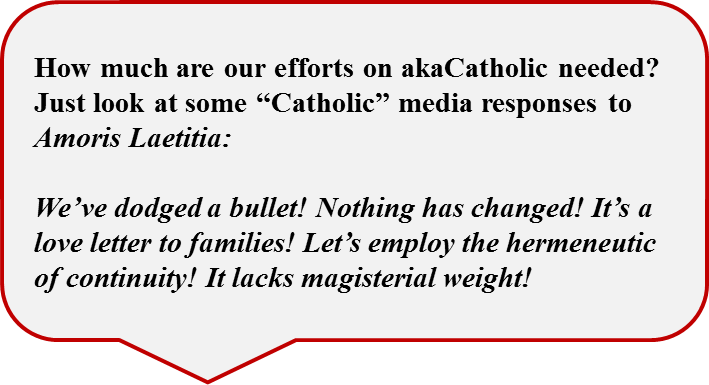 The only other feasible option – humbling myself and asking for the help necessary to keep this blog moving forward – is the one I embraced.
I think it's pretty obvious that this effort is exactly where my passions lie, and perhaps where my modest gifts are best used. It also appears to be the Lord's will, which at the end of the day is all that matters.
Since August, thanks in large part to you (though I must admit to also raiding savings, robbing both Peter and  Paul, and making sacrifices that impact my entire family), we've persevered and the blog has grown:
We now have a new name and a new look, an impressive collection of new contributors, and a lot more readers.
Unfortunately, the same is not true when it comes to donors and that's my fault. I don't really work at this – the fundraising, that is. My energies are almost entirely directed toward defending the Faith (with a dash of humor here and there).
That sounds great, but even in prayer, as Our Lord told us, more is required: Ask and it will be given to you, seek and you will find, knock and the door will be opened…

While I'm not inclined to wax dramatic, it has long since been time for me to ask, seek and knock, and with urgency at that. This effort is at a serious financial crossroads. It also happens that the Church, for her part, is at a very serious spiritual crossroads. On both fronts, the time to act is at hand.
Please consider making a one time donation, or a monthly donation of $10, $20, $50 or in any amount you may choose. I promise to use the resources provided to stand firm in defense of tradition in the face of every attack – no matter the source, no matter the personal cost.
How much are our efforts on akaCatholic needed? Just look at some "Catholic" media responses to Amoris Laetitia:
We've dodged a bullet! Nothing has changed! It's a love letter to families! Let's employ the hermeneutic of continuity! It lacks magisterial weight!
If you've been donating to those who have proven themselves to be in the business of growing their brand as opposed to building the Kingdom of Christ, stop now, redirect your support toward efforts that boldly defend the truth. Souls are at stake!
Surely akaCatholic isn't the only blog with an international audience that has been critical of Amoris Laetitia and its defenders. And yet how many others likewise plainly condemned the heresy and the blasphemy for what it is; providing stunningly relevant citations from the Council of Trent that are beyond refutation?
I might also ask, other than akaCatholic, where is the Novus Ordo more soundly critiqued (recall Fr. Campo's magnificent articles)? Where is the Social Kingship of Christ more often defended? Where are the Council documents scrutinized in greater detail (on religious liberty, ecumenism, relations with the Jews, etc.) and their errors revealed?
More specifically, which "traditional" Catholic media personalities stood with akaCatholic in protest when Justice Antonin Scalia was anointed a "devout traditional Catholic" in spite of his Americanism and his insistence, like that of Hillary Clinton, that unborn children having no Constitutional rights? The unfortunate truth is that even certain of these, my confreres, rebuked me for so defending the Catholic name.
Lastly, where else are commenters given so much latitude in sharing their own knowledge and expressing their own views, even in disagreement?
This blog, akaCatholic, is our effort – one that includes not just me and the other contributors, but also those commenters who offer their own insights, as well as every single reader who grows in faith here (and this includes no small number of priests) only to share that treasure with others in their own particular way.
The crisis in the Church has soared to new heights. So too must our response. I'm prepared to do whatever it takes to defend Catholic tradition, but I need your help.
Thanks in advance. Please know that I make your intentions my own.
Vivat Christus Rex!