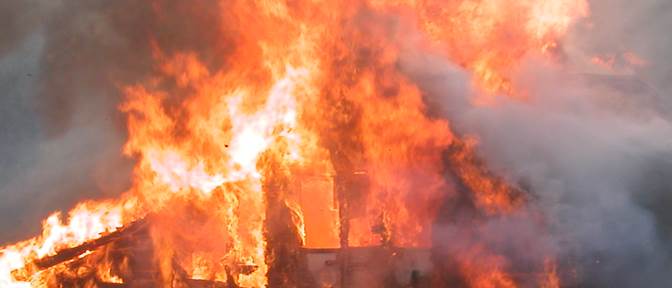 Dear readers and friends…
More than five years ago, I left corporate America behind and dedicated myself fulltime to writing and speaking on the Catholic faith.
In many ways it has been a struggle to be sure, but God has always opened doors as needed, in His time, even as I went from a "conservative" Catholic writer with endorsements from Cardinals and Bishops, welcome in dioceses around the country, to a "traditionalist" pariah who creates consternation in chanceries just by being named a speaker at a local conference.
Over the last several years, I've been in a very unique position… I've been able to earn a modest income freelancing for a firm creating fundraising and communications content for Catholic apostolates and other non-profits, even as I was able to dedicate considerable time and effort building (along with each of you) the Harvesting the Fruit blog.
That's over now, in part, thanks to our efforts here in defense of the Catholic faith.
It's not possible, without doing harm to those who stand with us, to provide all of the ugly details (so please, don't even attempt any guesses), just know that there are bishops in the Church today who are willing to take concrete steps to prevent people like me from earning a living, simply because of the way I stand up for tradition. Nice, eh?
It's called persecution, and it's neither new nor unexpected. And so now I have a limited number of choices:
– I suppose I could admit defeat and retract my well-founded criticisms of the Novus Ordo, the Council and the antics of Pope Francis and perhaps then find favor with some neo-con benefactor somewhere. NOT A CHANCE.
– I could attempt to jump back into the work-a-day business world that I left behind, which will mean largely shelving this effort as I know from years of experience just how demanding that is. If this is where the Lord wants me, so be it, but something tells me that today's politically correct corporate America isn't looking for men like me. (If you know otherwise, send me an email, please.)
– Or lastly, and in some ways the most difficult of all for me, I can humble myself and ask for your help in keeping this effort moving forward, which is precisely what I would like to do more than anything as I am fairly certain that the Lord didn't bring any of us here just to pack it in now.
This blog isn't just my space; it's yours as well. This is a place where faithful Catholics can share their knowledge and passion without fear of censure; it's also a place for those seeking plainspoken truth to take it all in, and the fruits of our efforts are noteworthy. Heck, even Fr. Michael Rodriguez looks here for help in his own defense of tradition!
You need to know that we are making a difference. On that note, I'll limit myself to sharing just a few words that have come to me (confidentially) from priests and religious – and I mean "full communion" priests and religious who are laboring in the trenches.
"I am a regular visitor to your blog and would like to congratulate you in all you do for the defence of the Catholic Faith, and I am sure at great personal cost. I found your recent posts concerning the SSPX and the papacy of Benedict XVI most illuminating and helpful … I have learned more from all of you than all the nouvelle theology we were forced fed at seminary and beyond."
"I think it [the blog] is particularly courageous of you, especially since you are not anonymous.  You are helping me to think through these issues, when otherwise I really have very few others to consult."
"I particularly enjoy following your blog … For us traditional-minded diocesan priests—especially those who like myself celebrate regularly the Traditional Latin Mass in a liberal diocesan context—it is an enormous consolation to know of other similar-minded priests, and particularly, of similar-minded faithful laity, like yourselves."
"Just wanted to encourage you in the good fight … We don't have to worry about our government, it's the heretics that are going to try to destroy us … You write / say what we priests can't! Let us continue to pray for one another."
"I want to thank you for your recent article on Pope Francis – finally someone is openly, and charitably, saying the truth about him … THANK YOU for what you are doing. Please pray for me that I persevere in my blessed vocation."
The above sampling comes to us from three diocesan priests, one religious order priest, and one religious monk representing three different countries. Imagine, these good men find comfort in what we're doing. How incredible is that?
I just looked at a 90 day snapshot of the blog's traffic: 639,377 page views, by 51,940 users, from 158 countries. That's over 2.5 million page views a year, and they're not here just for me.
If you're a commenter, that's the audience you're reaching; if you're a reader, that's the global online "community" of which you are a part, and it's only going to grow from here if we persevere. (In addition to some other ideas, I hope to add more priest-contributors, like Fr. Marques Campo, if indeed we can keep this going. The Lord has a way of turning persecution into blessing… if we let Him.)
There can be no doubt that the Evil One (and no small number of bishops) would like nothing more than for this blog to wither away, but it's entirely up to us if it will.
If you believe that the good that we do here, for yourself and for others, is worth supporting, please consider making a one time donation, or perhaps better still (for planning purposes) a monthly donation of $10, $20, $50 or any amount you may choose.
Even just a few dollars a week can make the difference between this blog becoming a casualty of the war on tradition or not, and as difficult as it is for me to say, I need your help.
For those who might ask: No, it's not tax deductible, because frankly, I couldn't afford to create a 501C! Maybe one day.
I will, however, fast and pray for your intentions, and pledge to do my best to stay focused on our number one priority – seeking, finding, and proclaiming the truth (with an occasional dash of humor just to keep us sane) in the face of every attack, no matter from whence it comes.
With gratitude to those of you who have supported me throughout the years; trusting in Christ the King and Mary Our Queen, Louie
The links below will take you to a donation page where you can use either the credit / debit card of your choosing, or PayPal. You need not be a PayPal member: Just look for "No PayPal account?" near the bottom of the page.