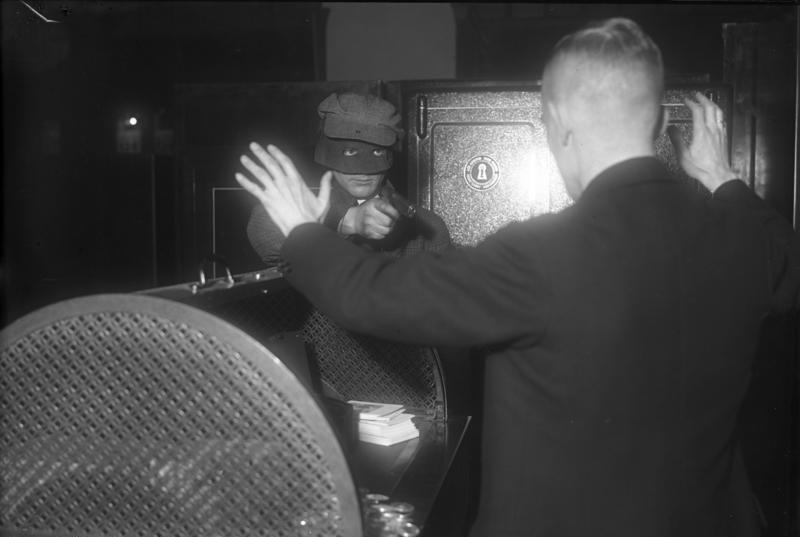 $450 Billion Stolen From U.S. COVID-19 Economic Relief Program: Where did the rest of the $3.6 Trillion Go?
By Randy Engel
Introduction
As of the late fall of 2021, organized criminal networks worldwide have swindled a minimum of 450 Billion American taxpayer dollars – that's $450,000,000,000 – from the U.S. Government's COVID-19 Economic Relief Program. According to reporter Stephen Moore of the Boston Herald, the above figure includes $150 billion in theft from the Federal Pandemic Unemployment Compensation (FPUC); an estimated $200 billion in wrongful payments under Medicaid; and at least $100 billion of fraud in the Small Business Paycheck Protection Program.[1]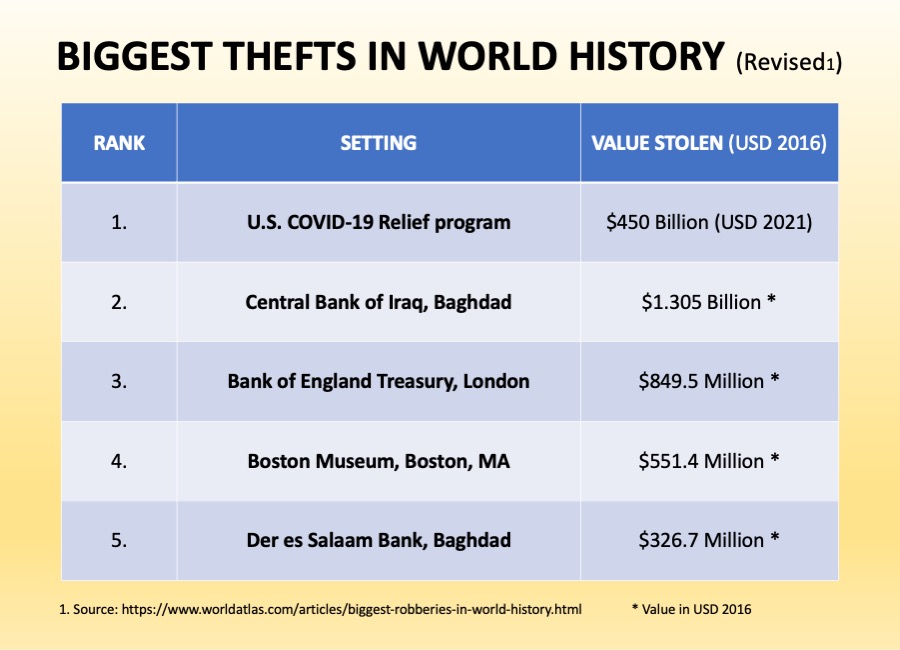 Although the Biden Administration has recently appointed Associate Deputy Attorney General of the Justice Department, Kevin Chambers, to lead the government's investigation of the biggest theft ever recorded in the history of mankind, it's unlikely that most of the stolen funds will ever be recovered. Americans can kiss their hundreds of billions of tax dollars goodbye.
Where Did the Other Multi-Trillion Dollars Go?
The problem with the above scenario, outrageous as it is, is that it prevents Americans from asking a more important, and eminently timely, question:
Where did the other more than three trillion dollars go between March 2021 and January 2022?
Considering the fact that the entire federal budget for FY 2021 was $6.8 trillion and the Internal Revenue Service took in only $3.863 trillion in taxes that year, this is a question that every American should be asking their Congressional Representatives and Senators. This out-of-the world highway robbery gives a totally new spin (as if we need more spinning) to the COVID-19 scamdemic and who profits from it.
But not to worry, USAspending.gov is here to help!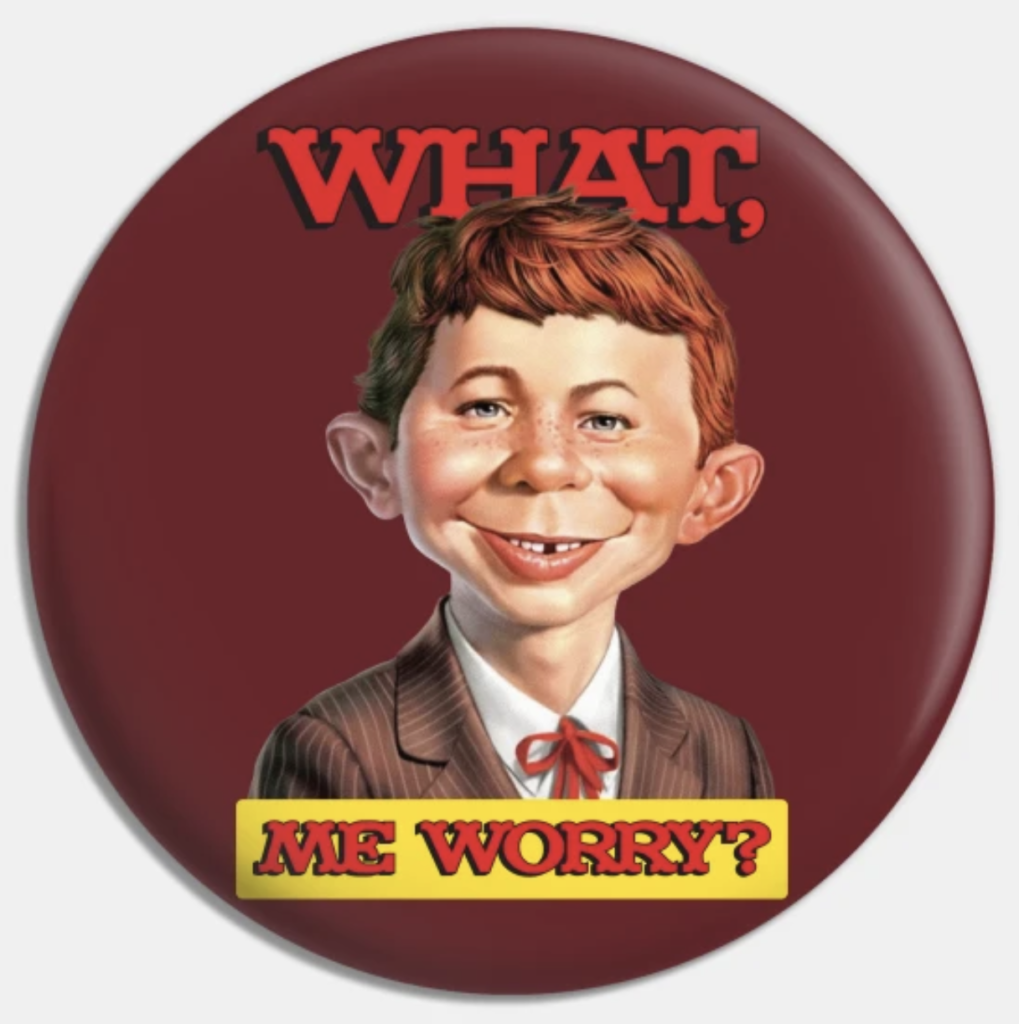 Thanks to this citizen-funded online database hosted by the Federal government, American taxpayers can (at least partially) trace the already spent $3.6 trillion in COVID-19 campaign outlays taken from the $4.6 trillion in total budgetary resources.
The Federal Funding Accountability and Transparency Act of 2006 (FFATA) was signed into law on September 26, 2006. This legislation requires that federal contract, grant, loan, and other financial assistance awards of more than $25,000 be displayed on a publicly accessible and searchable website. The idea is to give the American public easy access to information on how their tax dollars are being spent.
The COVID Relief Spending portion of the USAspending.gov website provides financial data that is uploaded directly from more than one-hundred federal agencies' financial systems, as well as from some three-hundred other government systems – four-hundred data points in all. All of the data and information that follow have been taken directly from this online database.
Presidential Spending for COVID-19 Relief Programs
The CARES Act (Coronavirus Aid, Relief, and Economic Security) is a $2.2 trillion economic stimulus bill passed by the 116th U.S. Congress and signed into law by Republican President Donald Trump on March 27, 2020, in response to the economic fallout of the COVID-19 "pandemic" in the United States.
The Cares Act provided stimulus checks of up to $1,200 per eligible adult, and $500 per eligible dependent child, directly to American families. In December 2020 following the presidential elections, a second round of stimulus checks were authorized by President Trump providing up to $600 per eligible adult and dependent child.
In addition to the issuing of stimulus packages the cost of which added up to $300 billion, the Trump-approved CARES Act provided $260 billion in increased unemployment benefits, $350 billion for the creation and operation of the Paycheck Protection Program that provides forgivable loans to small businesses, $500 billion in loans for corporations, and $339.8 billion to state and local governments.
Also, under the Trump Administration, Operation Warp Speed was initiated as a joint government and private venture aimed at the research, development, and pre-approval manufacturing of COVID-19 "vaccines" (a misnomer) at a cost of $12.4 billion.
On March 11, 2021, exactly one year to the day after the World Health Organization declared COVID-19 a global "pandemic," President Biden signed the $1.9 trillion American Rescue Plan Act into law. It provided a third round of stimulus checks of up to $1,400 per American adult and dependent child. Like the Trump program, Biden's ARPA was ostensibly intended to speed up the United States' recovery from the economic and health effects of COVID-19 and the ongoing recession.
Together, the Trump and Biden Administrations approved a minimum of $4,100,000,000,000 in COVID-19 relief funding, of which $3.21 trillion has already been spent and is not retrievable.
This article is about where these trillions of U.S. taxpayers went, but before getting into specifics, here is some basic information, and a glossary, on government spending of your tax dollars during the alleged "pandemic."
Three Categories of COVID-19 Relief Funding
Pandemic funding on COVID Relief Spending | USAspending is broken down into three categories:
Agencies – The term agency refers to any federal department, commission, or other U.S. government entity including sub-agencies.
Federal Accounts – Federal Accounts refer to the set of Treasury spending accounts that are grouped under a given "Federal Account Symbol." These are grouped by their agency identifier (3-digit code) and Main Account code (4-digit code).
Object Classes – Object class is one way to classify financial data in the federal budget. An object class groups obligations by the types of items or services purchased by the federal government.
Federal Agencies Involved in the Scamdemic
There are a total of forty-four federal agencies directly involved in the COVID-19 relief program.
Following is the outlay of tax dollars spent as of this writing by the top twenty of the federal agencies during the COVID-19 "pandemic":
Departments of the Treasury ($1.388 trillion)
Small Business Administration ($937 billion)
Labor ($672 billion)
Health and Human Services ($257 billion)
Education ($114 billion)
Agriculture ($97 billion)
Transportation ($50 billion)
Homeland Security ($26 billion)
Veterans Affairs ($18 billion)
Housing and Urban Development ($6 billion)
Defense ($7 billion)
Commerce ($1 billion)
State ($2 billion)
Interior ($2 billion)
Justice ($1 billion)
Federal Communications Commission ($2 billion)
Agency for International Development ($ 2 billion)
General Services Administration ($131 million)
Social Security Administration ($ 353 million)
Corps of Engineers-Civil Works ($52 million)
Lesser grants were given to the National Science Foundation ($95 million), National Endowment for the Arts ($86 million), Peace Corps ($131 million), John F. Kennedy Center for the Performing Arts ($17 million), and the Institute of American Indian, Alaska Native Culture and Arts Development ($78 thousand), Institute of Museum and Library Services ($92 million) and eighteen other federal agencies.
The Second Layer of COVID-19 Grants, Loans, etc.
In addition to the money sent to directly to federal agencies, COVID-19 relief funds also flow out on a secondary level in the form of grants, loans, direct payments, and other types of financial assistance as awarded to individuals, organizations, businesses – as well as state, local, and tribal governments – as deemed worthy by the federal government. The money "obligated" is paid out according to the terms of the contract or financial assistance agreement.
When awarding funding, the U.S. government enters into a binding agreement called an obligation. The government promises to spend the money, either immediately or in the future. An agency incurs an obligation, for example, when it places an order, signs a contract, awards a grant, purchases a service, or takes other actions that require it to make a payment.
According to COVID Relief Spending | USAspending:
The Number of Awards for all federal COVID-19 relief programs is listed as 21.78 million or 21,780,000.
The number of Recipients is listed as 14.81 million entities, that is, 14,810,000 individuals, businesses, states, etc.
The Award Obligations for all awards is $2.32 trillion or $2,320,000,000,000.
The Award Outlay for all awards is $1.90 trillion or $1,900,000,000,000. That's tax money already spent, not just promised to be paid ("obligated").
Amount of Funding States Received from Uncle Sam
The COVID Relief Spending | USAspending website provides a map showing the amount of funding each state has already received. Needless to say, urban port states raked in most of the billions spent on COVID-19 relief aid.
For example, New York State received $161.1 billion, while California took in $268.3 billion in awards funding. Inland rural states received minimum funding. Wyoming, for example, received $5.1 billion; Kansas, $16.3 billion, and South Dakota, $8.3 billion in financial relief aid. My state of Pennsylvania received 630,042 awards totaling $78.1 billion. What did your state receive?
The USAspending map is rendered in shades of blue and black, but, just for fun, I would love to see a separate map with the same figures in shades of red for the Republican Party and blue for the Democratic Party.
Major Categories of Recipients of COVID-19 Relief Program
This writer spent more than 9 days going over the federal outlays of COVID-19 relief funding from March 2020 to January 2022. Obviously, a review of all federal government COVID relief awards, which number in the millions, is outside my purview, and that of most reporters I know. Also, the available data on the website only indicates the amount of the loan, grant, or contract and the name of the recipient. It does not indicate HOW the money was spent once received, making real time accountability impossible.
Nevertheless, I consider my time well spent in that it gave me some insight into the broad categories of the COVID-19 relief recipients, and a general overview of the tax monies that were used.
Grants – 26,000 in number awarded to the following entities (partial listing):
States, Governor's Offices, Departments (Education, Health, and Human Services, etc.)
Native American Tribal Governments and Nations (*Grants in the billions of dollars)
Physician and Health Care Services
Public School Systems and School Boards of Education
Government Departments of Family Services
Airlines (American, Delta, United, Southwest, etc. – individual grants ranged from $12 billion to $ 700 million). Some airlines received multiple grants.
Transit Services
Government Departments of Social Services
Housing and Community Affairs Agencies
Drug Stores and Pharmacies (Walgreen Co., $1 billion; Rite Aid, $507 million)
State and Private Universities and Colleges (examples: Duke University, $63 million; Baylor University, $182 million; Rutgers State University, $215 million; Liberty University, $52 million; Cornell University, $36 million; St. John's University N.Y., $60 million)
AIDS Services
Government Departments of Child Services
Environmental Agencies
Guam, U.S. Virgin Islands, Puerto Rico, American Samoa
United Nations ($637 million)
Bio-Medical Research Centers
Pharmaceutical Companies
World Health Organization ($280 million, $773 million)
Medical Corporations
Family Health International (139 million)
Technology Companies – General Dynamics Information Technology ($62 million)
Consulting Firms
Government Departments of Aging and Disabilities
Public Safety Agencies
Government Departments of Labor and Employment
Catering Services for Airlines aka Gate Gourmet
Mental Health and Substance Abuse Services
Government Departments of Military Affairs
Emergency Management Agencies
International Organization for Migration ($50 million)
Board of Trustees and Regents at Various Universities
International Federation of Red Cross and Red Crescent Societies ($26 million)
Pontifical Catholic University of Puerto Rico ($45 million)
Save the Children Federation ($38 million)
Task Force for Global Health ($21 million)
Pan American Health Organization ($12 million)
Loans: Number in excess of eleven million. There is no designation as to which loans do, or do not, have to be repaid:
First United Methodist Church ($32 million)
First Baptist Church ($17 million)
Catholic Bishop of Chicago * Cardinal Blase Joseph Cupich ($15,435, 082)
YMCA ($17 million)
Trinity Lutheran Church ($14 million)
First Presbyterian Church ($14 million)
Union of Orthodox Jewish Congregations ($10 million)
Goodwill Industries ($11 million and multi-local loans in the $10 million range)
Muscular Dystrophy Association ($10 million)
Salvation Army ($10 million)
Screen Actors Guild-American Federation of Television and Radio Artists ($10 million)
Planned Parenthood of Greater New York ($10 million)
March of Dimes ($10 million)
Los Angeles Lesbian, Gay, Bisexual, and Transgender Center ($10 million)
Star Tribune Media- Minneapolis, MN ($10 million)
Local Medical Clinics (in the $10 million range)
Thousands of non-profits, restaurants, small businesses, and large corporations are listed in the loan category. The above is just a sampling.
Direct Payments: Number about five million, mainly to State and City Governments. Most are in the billion-dollar range, including:
State Governments and Executive Offices
Airlines – American Airlines ($9 billion), Delta ($8 billion)
United Healthcare Services ($154 billion in direct payments and other contract funding)
Native American Tribal Governments and Nations (* Direct payments in the billions of dollars)
Other Financial Assistance – Including the:
World Health Organization ($279 million)
UNICEF ($204 million)
United Nations ($20 million)
Native America Tribal Governments and Nations (*Hundreds of grants in the billions of dollars)
Contracts: 15,000 plus in number mainly to hospitals, medical centers, institutes and corporations, pharmaceutical firms. health services, think-tanks, schools of medicine, food conglomerates, systems corporations, consulting firms, university medical schools, supply firms, and "vaccine" manufactures, including:
America's Blood Centers ($523 million)
Life Technologies Corporation ($140 million)
Merck Corporation ($17million)
Pfizer ($37 million)
Mayo Clinic ($51 million)
Rand Corporation ($5 million)
Medline Industries ($9 million)
Boeing Company (Multiple outlays of COVID-19 funding including a $105 million contract)
Johns Hopkins University ($5 million)
St. Jude Children's Research Hospital ($4 million)
Native American Tribal Governments and Nations (*Additional contracts in the millions of dollars)
Catalog of Federal Domestic Assistance (CFDA) Award Spending (Assistance Listing)
According to USAspending.com, the overall financial assistance awards represent the vast majority of COVID-19 appropriated spending. The CFDA Programs provide financial assistance to individuals, organizations, businesses, or state, local, or tribal governments. All financial assistance awards must be associated with a CFDA Program and be explicitly authorized by law. The number of CFDA Programs listed in this section is 426. The number of awards (many in large block grants) is 21.72 million at a financial outlay of $1.87 trillion. Award funding includes funding to/for:
Block Grants for Child Care and Development ($13 billion)
Community and Migrant Health Centers, Health Care for Homeless, etc. ($3 billion)
National School Lunch program ($7 billion)
Block grants for Community Mental Health Services and Substance Abuse ($232 million)
Public and Indian Housing ($683 million)
Special Educational Grants for Infants and Families ($1 million)
Immunization Cooperative Agreements ($1 billion)
Head Start ($822 million)
Indian Community Development Block Grants ($206 million)
National Bioterrorism Hospital Preparedness Program ($383 million)
Endangered Species Recovery Implementation ($100,000)
Telehealth Programs ($15 million)
Aging Research ($9 million)
Polar Programs ($249 thousand)
Food and Drug Administrative Research ($1 million)
Family Planning Services ($533,000)
Nurse Education, Practice Quality and Retention Grants ($3 million)
Cancer Cause and Prevention Research ($ 1 million)
Indian Law Enforcement ($1 million)
Promotion of the Arts Agreements ($45 million)
Clearly, the mind-boggling amount of taxpayer dollars, and the numbers of federal agencies and millions of awards and recipients involved, accounts for the government's unlimited ability to propagandize and saturate every segment of American society with the ongoing "official" COVID-19 narrative, every hour of every day, week, month, and year.
This partial and minute examination of the federal government's multi-trillion-dollar COVID-19 misadventure incited by BOTH the Republican and Democrat Parties, at the American taxpayer's (aka modern serfs') expense, should raise a thousand and one questions and observations in the reader's mind.
Here are some of my questions and observations.
Who Profited Most From the COVID-19 "Rescue" Plan?
Well, apart from the worldwide criminal network that stole a minimum of $450 billion tax dollars as reported by the Labor Department, as well as the Small Business Administration, to the Secret Service and Justice Department, I'd have to say that the first to profit are the federal government's already bloated administrative bureaucracies, including the 44 agencies directly involved in the COVID-19 "Rescue" Plan. After that, the big winners are the 50 states, the federal district of Washington, D.C., American Samoa, Guam, the Northern Mariana Islands, Puerto Rico, the U.S. Virgin Islands, nine minor outlying islands, and 326 Indian reservations.
American Indian Recipients
Speaking of Indian reservations, one of the rather surprising observations I gleaned from viewing several thousand listings of grants, loans, etc. awarded under the Cares Act and the American Rescue Plan Act was that the American Indian tribes, of all the ethnic groups in the U.S., were the greatest beneficiaries of government COVID largess.
For example, the Cherokee Nation received $3.2 billion in grants; Navajo Tribal Government, $3 billion; Choctaw Nation, $1 billion; Chickasaw Nation, $1 billion, Creek Nation, $1.billion, and so on down the line.
Unfortunately, these billions come at a high price as the American Indian is among the federal government's most highly targeted ethnic groups when it comes to getting the COVID-19 "vaccine" and multiple boosters.
How do I know this? Easy. I tune into the Health Affairs Forefront (HAF) on a regular basis.
In the words of HAF Editor-in-Chief, Alan Weil (he's not a real Indian), "[This] is the place where government officials announce new initiatives, policy ideas are vetted, and thought leaders provide up-to-date and curated analysis on the leading edge of health policy."
So, the blog is not some fly-by-night affair.
On July 29, 2021, Health Affairs Forefront carried an article titled, "Native Americans and COVID-19 Vaccine Hesitancy: Pathways Toward Increasing Vaccination Rates for Native Communities,"[2] by Gabriel R. Sanchez and Raymond Foxworth.
Above the opening text (with supporting references) is a picture of a banner featuring a well-endowed, masked Indian version of Wonder Woman, along with the slogan "Warrior Up and Wear a Mask." I found it a bit sexist, but then, who am I to judge.
The authors state that Native American communities have disproportionate rates of COVID-19 infection, hospitalization, and causality due to longstanding "inequalities, federal neglect and marginalization," and other factors such as lack of water and access to adequate public health information. The response of the native population, they report, has been to get vaccinated in record numbers, the rate being higher than other racial and ethnic groups. One-third (32% to be exact) of Native Americans have received at least one dose of a COVID-19 vaccine, compared to 19% of non-Hispanic White Americans.
So "Where's the beef?"
The non-vaccinated American Indian, of course.
It appears that a large segment of the Native Indian population has not gotten the jab, but what is worse (depending on who you ask), is that many don't WANT to get the jab – ever. Some tribal leaders have even expressed concern about the safety of the COVID-19 "vaccine," which as we know, is really not a vaccine at all in the traditional sense, but rather an experimental form of gene "therapy" that can and does kill.[3]
According to the authors, a national survey funded by the (anti-life) Robert Wood Johnson and W.K. Kellogg Foundations, and designed by public health experts from the University of California (L.A.), Yale, Penn State, University of Mexico, and the University of Maryland (all of these institutions are COVID-19 Relief grantees), demonstrates the necessity of overcoming "vaccine hesitancy" among the Native American Indian population "by culturally-significant" government propaganda that emphasizes the protection of "the lives of my family, friends, and those I love." The article ends with a plea to "motivate the unvaccinated population communities "to get their shot…"
The Non-Profit Boondoggle
Under the CARES Act and the American Rescue Plan Act, non-profits including churches, welfare and "health care" agencies have received hundreds of millions of tax dollars. In many cases, the designated category of "health care" is misleading, and deliberately so.
For example, as highlighted above in red, Planned Parenthood of Greater New York (aka Murder, Inc.) received $10 million in a single loan. I did not go far enough into the loan category to establish if other city and state Planned Parenthood butcher shops, six hundred of them, and the national offices in New York City and Washington, D.C., also received loans and/or grants, or whether or not the federal outlays were repayable. What we do know is that the $10 million loan is but a small portion of the $618.1 million that Planned Parenthood took in nationally in tax-payer grants for the fiscal years (2018-2019).
Still, $10 million isn't chicken feed. During the COVID-19 Relief loan period, Planned Parenthood of Greater New York celebrated the completion of two expansion and modernization projects at PPGNY "health centers" in the Bronx and Brooklyn.[4] And the PPGNY's Chief Executive Officer and Chief Medical Director managed to each take home annual salaries in the six figures.
The reader also will recall the COVID-19 "Family Planning" grant of $553,000 listed above to establish population control programs for low-income families in Washington, D.C., Puerto Rico, the US Virgin Islands, and the six pacific jurisdictions.
The March of Dimes
Then there is the anti-life March of Dimes, the nation's number one promoter of eugenic abortion. It also drew $10 million in a single COVID-19 Rescue loan. The MOD may be technically a "non-profit," but its annual receipts are over $100 million (2020), and its President and CEO's annual salary and benefits is over a half-million bucks.[5]
Perversions, Incorporated
Also, let's not for forget the alphabet soup LALGBTI (Los Angeles Lesbian, Gay, Bisexual, and Transgender and Intersex) Center that also received a COVID-19 Relief loan in the $10 million range. The Center promotes itself as one of the nation's largest and most experienced health and mental healthcare providers, serving the lesbian, gay, bisexual, and transgender community, and has been working arduously–for more than 48 years–to continue advocating for the rights of LGBTI people.[6] The LALGBT Center feeds mainly at the tax-payer trough to the tune of over $154 million annually. Why did it qualify for a COVID-19 $10 million loan?
Save the Children Foundation, Inc.
The Save the Children Foundation, Inc., another multi-million non-profit entity ($869 million in 2020) received a COVID-19 Relief grant of $38 million. The foundation which operates in the United State and around the world in Africa, Asia, and the Middle East, is of particular interest because of its promotion of the dangerous COVID-19 vaccines for children, including children under six, which the foundation unabashedly advocates. The foundation's theme, "We Need Vaccines for All – Not for the Few."
According to the Foundation website, "The emergence of safe and effective COVID-19 vaccines offers hope, but we can only end this pandemic through fair and equal access to vaccines for all. Since the earliest days of the pandemic, Save the Children has been on the front lines. With the help of our supporters, so far, we've reached 29.5 million people impacted by COVID-19, including 11.8 million children."[7]
The dangers to children and young people from the vaccine are either ignored or minimized on the foundation's website and its recommended sites.[8]
Churches and Synagogues
As for loans made to mainline Catholic dioceses, Protestant churches, and Jewish synagogues, including the $15 million dollar grant to the Archdiocese of Chicago, I believe these were a prime factor in the almost total capitulation of religious groups to the closing of houses of worship early in the COVID-19 scamdemic.
Cardinal Blase Joseph Cupich inflicted some of the severest restrictions of the federal government on his flock and required all diocesan employees and clergy to get the COVID-19 "vaccine" with no exemptions for religious reasons, only medical reasons.
Was government funding an incentive to American religious leaders to follow the government narratives on the COVID-19 Relief program even when they were misleading or downright untruthful? You think?
Mass Media Bribes
It is now known that the federal government made secret direct payments and loans to nearly all major corporate media outlets at a cost of $1 billion to the taxpayer. In return, these media outlets pushed only the government narrative that the COVID-19 vaccine was "safe and effective," while censoring any negative narratives on the dangers and ineffectiveness of the vaccine.
For example, Star Tribune Media of Minneapolis, MN, received $10 million in COVID-19 Relief funds. The media outlet is owned by American billionaire businessman Glenn Taylor.
The other hundreds of federal bribery grants were buried too deep in the data to be cited here.
Physician Bribes
We also know today that physicians in the United States have received financial "incentives" from the federal government if they are willing to give the COVID-19 "vaccine" and booster shots. Forty-dollars is given to a compliant physician for every COVID-19 jab and booster he administers.[9] This means $120 for every patient that receives three injections.
U.S. primary care physicians have from 1,200 to 2,500 regular patients. Using the average of about 1,800 patients, American doctors stood to make about $216,000 each in extra income last year if they managed to motivate their patients to receive three shots. The funding for these bribes is hidden somewhere in the Department of Health and Human Services' COVID-19 Relief awards outlay of $257 billion.
For the record, this writer never saw a single loan or grant for a pro-life, anti-abortion, non-profit organization listed on the COVID Relief Spending | USAspending after nine days of research. If such a grant, loan, or contract exists, I would appreciate being informed of the fact.
In Conclusion
Are there lessons to be learned from reading this article?
Yes, many lessons, I would say, the most obvious being that money talks, walks and buys SILENCE even in matters of life and death.
Whether the entity receiving COVID-19 Relief payoffs is a federal, state, or local government agency or department, a non-profit, a university or college, a business, a corporation, a foundation, a medical research center, a hospital or other healthcare facility, a pharmaceutical house, a school, an Indian nation, a museum, a church – you name it – chances are that it is backing, or at least excusing, the whole COVID-19 scamdemic, including the trillion dollar COVID-19 Relief Program passed by both Democrats and Republicans.
It doesn't seem to matter how much the National Institutes of Health, the Food and Drug Administration, the Centers for Disease Control, and the Pharmaceutical firms involved in the manufacture of a COVID-19 "vaccine" – all with conflicts of interest up the old wazoo – outright lie to the American people, deliberately manipulating data to fit the narrative of the day, regardless of how dangerous and insane that narrative is.
Only a small handful of Congressmen and Senators seemed to get excited when the U.S. Secret Service announced the greatest theft of government taxes in the history of the world last fall.
Why hasn't there been an open Congressional hearing on the entire COVID-19 debacle orchestrated by the federal government with the backing of the unseen hand of the elites of the New World Order?
Am I the first writer you know of in the U.S. who has attempted to explain how the trillions of dollars in COVID-19 Relief Funds were spent? If so, how do you explain that?
It's time for Americans to think through the COVID-19 "pandemic" – or "scamdemic," however you choose to define it – and demand a full accounting from the U.S. Congress on every aspect of the COVID-19 campaign that it voted to fund with our tax 3dollars.
Nothing less will do. 
If Americans don't get to the truth concerning this greatest government misadventure of all times, we will most certainly get what we deserve – a replay of the same. Count on it.
The End

---
[1] Stephen Moore, "Moore: The state of the union is in the poorhouse," Boston Herald, March 4, 2022.
[2] See Native Americans And COVID-19 Vaccine Hesitancy: Pathways Toward Increasing Vaccination Rates For Native Communities | Health Affairs .
[3] See Planned Parenthood's New Report Reveals More Than 8.6 Million Abortions (townhall.com).
[4] See Planned Parenthood of Greater New York Announces Expansion and Modernization of its Bronx and Brooklyn Health Centers | Planned Parenthood of Greater New York.
[5] See GuideStar for March of Dimes 2020 IRS return at 6906404-Form990-2020-1629748595631.pdf.
[6] See Volunteer – Los Angeles LGBT Center (lalgbtcenter.org) and LALGBTC21_AtAGlance_2021_FINAL2.pdf (lalgbtcenter.org).
[7] See We Need Vaccines for All – Not For the Few | Save the Children.
[8] See Information for Kids About COVID Vaccine – Bing video.