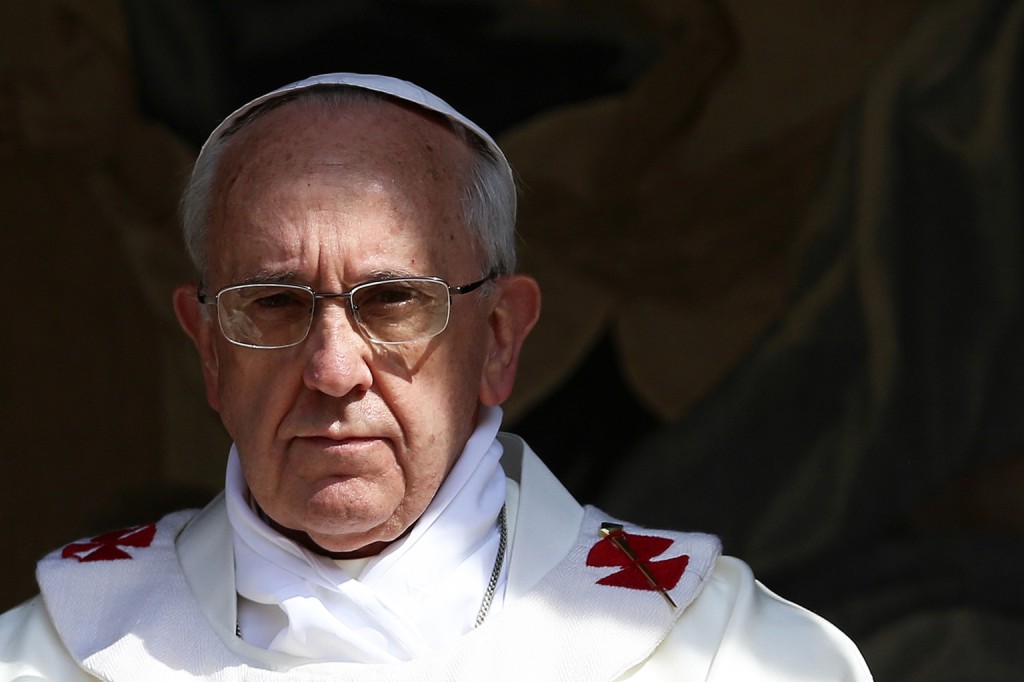 I ended the last post by suggesting that the Extraordinary Synod appears to be setting the stage for showing the world what tyranny looks like in action. Given the humble pope's dismantling of the Franciscan Friars of the Immaculate, I probably should have added yet again, but be that as it may…
One may well wonder what that tyranny might look like in practice.
It may very well be that the interventions given at the Extraordinary Synod, and the reactions of bishops worldwide thereto, is going to serve as the mechanism by which Pope Francis will separate the sheep from the goats, such as he sees them, in the year to come.
In other words, he will use what he has learned in order to further identify those in the episcopate and the College of Cardinals who do not share his most merciful agenda as expressed on his behalf by Cardinal Kasper at the Consistory in February.
In the period of time leading up to the Ordinary Synod of 2015, the Holy Father will set about dispatching with those men who are guilty of the unforgiveable crime of "longing for a monolithic body of doctrine … leaving no room for nuance" (cf Evangelii Gaudium 40) thus setting the stage for an Apostolic Exhortation enshrining his abominable ideas under the guise of "synodality."