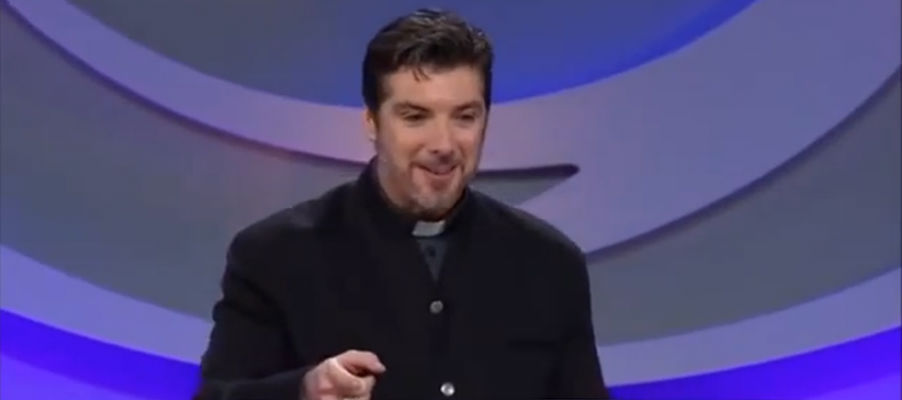 As some of you may have already learned, there are reports that Tony Palmer, the man Pope Francis called his "brother bishop," died in a motorcycle accident over the weekend.
May Our Blessed Lord have mercy on his soul.
While none of us can say with absolute certainty whether or not Pope Francis had privately encouraged his personal friend of many years to renounce his heresy and to enter the one true Church, what we do know would suggest that this is highly unlikely.
Allowing for the remote possibility that he did, it would seem that upon death Mr. Palmer was filled with either one of two convictions:
– I should have listened to Pope Francis and entered the Holy Catholic Church, my Mother and Teacher to whom the sacraments have been entrusted.
or
– I never should have listened to Pope Francis.
In any case, a man has died outside of the one true Church; without ever having had the benefit of confession and the infinite grace of the Most Holy Eucharist, and that my friends is a tragedy.
There are millions upon millions of people, also outside the Church, who have never had a private conversation with the pope. Tell me, is there anything in the Holy Father's public discourse that might cause them to contemplate the necessity of entering the Holy Catholic Church? Anything?
The sudden death of Tony Palmer lends perspective to just how much is at stake when it comes to the deeply troubling words and deeds of the current pope. Countless souls are at stake, and yet there are those in the Catholic media who refuse to raise their voice beyond a veritable shoulder shrug.
If indeed the Holy Father's private conversations with Tony Palmer mirrored his public discourse as it relates to the need of conversion, how terrible it must be for the pope to contemplate the disservice he did to his friend and "brother bishop" now that he has passed.
On the other hand, one wonders if this pope's manner of thinking is so entirely disconnected from the mind of the Church that he is even capable of such regret.