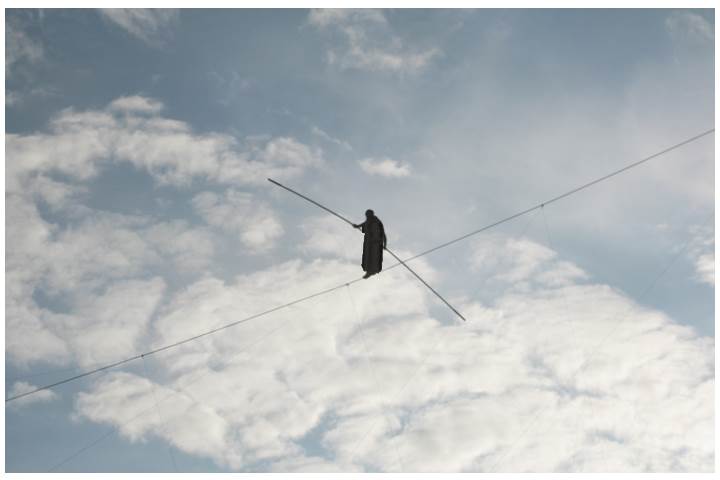 I rarely feel compelled to do "follow-up" posts on a given topic on consecutive days, but the Cardinal Burke post from yesterday is screaming for one.
Let's take a walk down memory lane…
February 20, 2014: Cardinal Walter Kasper delivered his now infamous address to the Extraordinary Consistory of Cardinals.
February 21, 2014: Pope Francis hailed Kasper's address as "profound and serene theology … theology done on one's knees."
As news of the Bishop of Rome's breathless praise for Kasper's assault on the Catholic faith spread, so-called "traditionalists" and "conservative" Catholics alike were understandably outraged.
It was in this atmosphere that on that very same day, February 21st, L'Osservatore Romano published a speech given by Cardinal Raymond Burke to the Dignitatis Humanae Institute (the same group involved in the BuzzFeed interview) wherein His Eminence offered reflections on the pontificate of Pope Francis.
National Catholic Register reported on the speech saying, "Cardinal Burke Praises Pope Francis' Efforts to Re-Christianize the West."
LifesiteNews stated, "Cardinal Burke has defended the pope."
Fr. Z applauded Cardinal Burke for "explaining" the pope.
No small number of tradition-minded Catholics, some of whom now have their drawers in a knot over yesterday's post, lamented their disappointment in Cardinal Burke; some even going so far as to suggest that he was a sell-out and a coward.
My take was entirely different.
On February 25th, I published a post making the case that Cardinal Burke's speech, if read carefully, reveals some very pointed criticism of the pope, and is more properly understood as an exercise in ecclesial gamesmanship and a bit of Romanità.
Fast forward to the present…
It seems to me that Cardinal Burke, in his BuzzFeed interview, was once again engaging in a similar brand of ecclesial gamesmanship; his words having been carefully chosen so as to criticize the pope for harming the Church without saying so verbatim.
His Eminence's… ahem… "clarification" left virtually no room for confusion, however; only the pope can provide what is lacking; i.e., he alone is to blame for allowing this crisis to persist. Cardinal Burke said:
As the now published verbatim interview reveals, I was perfectly clear that it was a lack of clarity about where the Holy Father stands on issues related to marriage and Holy Communion that had caused the harm.  It is precisely for this reason that I subsequently said that only a statement from the Holy Father himself could now remove this lack of clarity.
While such non-distinctions may be appreciated among some in Rome, in the real world, not so much.
Those who are as yet still able to think clearly realize that one cannot point a finger of blame at another individual's irresponsible behavior (in this case the pope's silence as to his position) without also necessarily indicting the individual himself (in this case, the pope).
If you, dear reader, are among those who still can't manage to grasp this reality, try invoking the Burke defense in a court of law: "I'm innocent, Your Honor, my unwillingness to behave responsibly, however, is guilty as hell," and let me know how that works out for you.
In any event, Cardinal Burke was perhaps too clever by half.
Unlike L'Osservatore Romano, BuzzFeed didn't immediately publish a word-for-word transcript of the interview as I suspect he assumed they would. As it is, the nuance he intended, utterly lame though it may be, was lost.
Blaming the media, of course, is low hanging fruit. It has long been the papal apologists' favorite defense in the face of the preposterous, and some among our traditional brothers and sisters are apparently prepared to join them in defense of Cardinal Burke's meaningless clarification.
For my money, however, BuzzFeed's initial report, excerpted below, was entirely appropriate:
Burke said … the pope had "done a lot of harm" by not stating "openly what his position is."   
The quotation marks in this excerpt are precisely where they belong, and the conclusion is perfectly logical.
All of this said, Cardinal Burke's excessive Romanità is also plainly revealed in his contention that "the pope has never said openly what his position is on the matter."
Really?
There is a point at which the overuse of nuance threatens to undermine one's credibility, and in my estimation, Cardinal Burke is unnecessarily walking a tightrope here.
He was among those present when Pope Francis heaped effusive praise upon Cardinal Kasper's presentation to the Consistory, for crying out loud!
No, Pope Francis didn't explicitly say, "Kasper's position is my position" (for he too was indulging in some Romanità), but no one with any sense whatsoever, including Cardinal Burke, has any doubt whatsoever where the pope stands. He has made his position entirely clear for those with ears to hear in any number of ways. (Remember his phone call to the divorcee from Argentina?)
The point is this; Cardinal Burke is way overplaying the Roman game.
While it was perhaps advisable for the Prefect of the Apostolic Signatura to craft his words very carefully back in February so as to preserve his position in Rome, where he arguably might do more good than elsewhere; as of today, that ship has all but sailed.
Cardinal Burke has personally confirmed that he about to be transferred to a mere figurehead position (Chaplain of the Knights of Malta), and this after having been stripped of his place on the Congregation for Bishops shortly after speaking critically of Evangelii Gaudium in an interview with EWTN last December.
The only thing left at this point for Cardinal Burke to preserve is the truth, plain and simple.
Look, Rome is on fire; subtle suggestions that there's a hint of smoke emanating from Domus Santa Marta aren't useful, and the fact that Cardinal Burke apparently doesn't recognize as much tells me that he hasn't been entirely spared the diabolical disorientation that ravages so many in the Church today, even if in lesser degree than most.
The bottom line is simply this: Cardinal Burke's interview with BuzzFeed received considerable attention for a good reason.
Any time a Curial cardinal publicly calls out the Roman Pontiff for the harm that he is causing the Church, it's a big deal.
In spite of Cardinal Burke's attempt to put that toothpaste back in the tube, apparently for no better reason than to preserve the nuance with which he deliberately labored to speak in the first place, the fact remains that he most certainly did point a finger of blame at the pope, and very rightly so as most on these pages would readily agree.
And guess what? The pope knows it, even if some among our friends are unable to recognize as much.
As such, this story remains big news; not because Cardinal Burke can save the day, but because the climate in Rome for the remainder of this dreadful pontificate, especially among the College of Cardinals, is important – not just for the present oment, but as an indication of where we might be headed.
And this brings me back to the conclusion to yesterday's post; no one in Rome is capable of fixing this mess other than a pope, current or future, who is willing to do as Our Lady of Fatima requested. No one.
Blessed Mother has promised that this will happen; it's just a matter of when. In the meantime, we'll pray and fast and keep our eyes wide open.
On which note, while Cardinal Burke's meaningless distinction, ostensibly ordered toward providing a clarification of his comments, has been enough to cause some otherwise intelligent people to relegate this most newsworthy of events in Rome to just one big misunderstanding, I for one have no such intention.