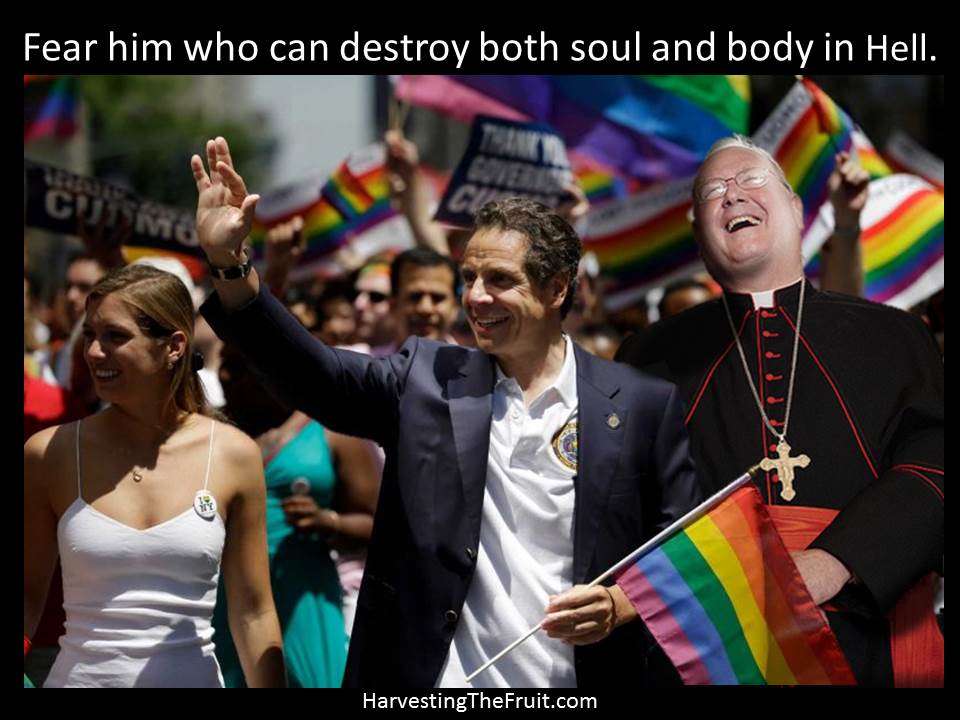 Over the past few days, I've received some feedback to the Msgr. Pope post from people I respect suggesting that his veritable retraction should be lauded as an act of obedience to superiors, rather than viewed as evidence of a lack of fortitude.
There are a number of flaws in such arguments; foremost among them is the implication that every course of action taken by those with legitimate authority is necessarily a legitimate expression of said authority, as if any and all demands therein are therefore binding upon their subordinates.
This isn't true even with regard to the pope!
At certain times, it can most certainly be laudable to obey a superior even when one suspects that he is ill-informed or even perhaps in error. Even so, one is never obliged to equivocate in such way as to lend credibility to those who tacitly support a moral evil, thereby leading souls to perdition.
In the present case, Msgr. Pope's post was deleted. The blog doesn't belong to him, therefore, over this particular action, he had no choice.
He did, however, have any number of choices relative to his response going forward, and unfortunately he took what looks an awful lot like the course of least resistance; by choice, not by obedience properly understood.
Is there any among us who sincerely believe that Msgr. Pope was somehow obliged to proactively suggest, as he did, that an awareness of the "many prudential decisions involved" in deciding how "Catholics can effectively engage a culture" might somehow mitigate the offensiveness of Cardinal Timothy Dolan's complicity in the St. Patrick's Day Homoganza?
Furthermore, is there any among us so naïve as to believe for even a moment that Msgr. Pope actually believes that garbage?
Surely he could have simply remained silent regarding the disappearance of his excellent post, at additional cost to be sure, but let's be clear, he was not obligated in any real sense of the word to make excuses for actions that are plainly inexcusable.
Rest assured, certain misguided Catholic commentators are already using Msgr. Pope's retraction statement as justification for labeling Dolan's detractors "Pharisees."
In other words, what began as an admirable defense of the truth for the good of souls has been turned into a tool that the Devil will not fail to use in order to tempt the weak to compromise with evil.
Even without knowing the details, it is obvious to all what happened: Monsignor Pope was pressured in some form or fashion by the tag team of Dolan and Weurl, even if perhaps via equally faithless surrogates, to write that mea culpa post in violation of his conscience.
In violation of his well-formed Catholic conscience. Did you get that?
Can one even imagine the gall it takes for these magnificent hypocrites in cardinalatial finery to so force Monsignor Pope's hand; even as they go about whining like a couple of menstruating eleven years olds over Barack Obama's hubris for daring to press upon the collective Catholic conscience via the HHS mandate?
These men are what they are; quasi-protestants posing as princes. This much has been evident to people of authentic faith for years on end. Sure, we should pray for their conversion, of course, but let's be real; barring a bolt of lightning to the backside, it's not very likely.
In the end, disobedience to their demands would not have been sinful; in fact, it wouldn't have been disobedience at all, but rather obedience to a Higher Authority.