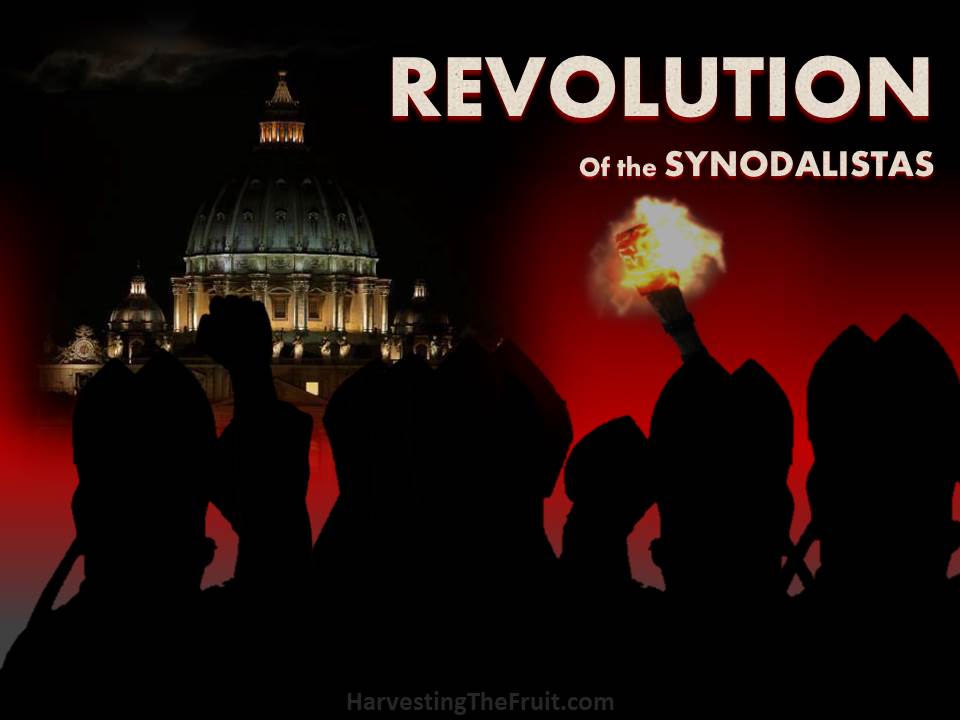 The Holy See has published the Lineamenta (preparatory document) for the Ordinary Synod of Bishops that will take place next October, and it includes yet another questionnaire.
Quoting from the Relatio Synodi published at the end of the Extraordinary Synod, we are assured:
… in the collegial journey of the bishops and with the involvement of all God's people, the Holy Spirit will guide us in finding the road to truth and mercy for all.
Praise God!
It's about time we plotted a course along that long sought-after path which has lain hidden from humanity's sight in spite of the best efforts of the Saints, the Doctors of the Church, and every Holy Roman Pontiff who happened to have had the misfortune of reigning prior to Pope John XXIII.
As for "all of God's people" who will be invited to help the Synod find its way, I would remind those of you with a short memory that this really means homo-sympathizers, adulterers, and perhaps an over-sexed senior citizen or two.
The Lineamenta prefaces the questions with the following statement of purpose [emphasis added]:
The proposed questions which follow and the reference numbers to the paragraphs in the Relatio Synodi are intended to assist the bishops' conferences in their reflection and to avoid, in their responses, a formulation of pastoral care based simply on an application of doctrine, which would not respect the conclusions of the Extraordinary Synodal Assembly and would lead their reflection far from the path already indicated.
Well, no one can say that the revolutionaries have hidden their real agenda from sight! In the space of this solitary sentence we are given two crucial pieces of information (in reverse order):
First, the "path already indicated" is NOT based on "an application of doctrine," and secondly,  we've been put on notice; the Ordinary Synod is going to do its damnedest to "avoid" applying the doctrine going forward.
This isn't just the language of revolution; it's the language of revolutionaries who are convinced of their ability to prevail. Buckle up.