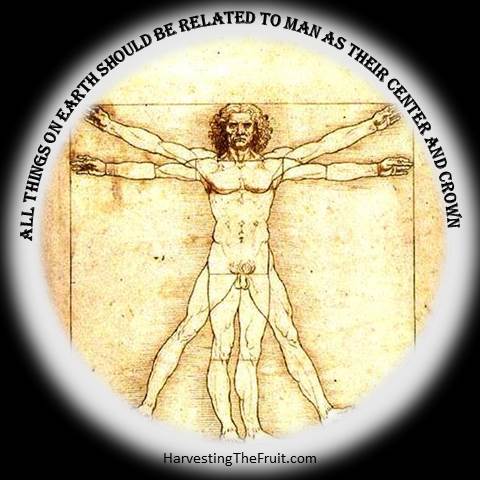 In a must-read Catholic Family News article, publisher John Vennari delved into the more troubling aspects of the recently released Instrumentum Laboris (Working Document) for the upcoming Synod of Bishops on Marriage and Family.
Having waded through the some 25,000 word text (a great service to all concerned), Mr. Vennari provides solid evidence for his claim that the document reveals the Synod's "revolutionary aims."
If you haven't done so already, I highly recommend that you read this article (linked above) in its fullness.
Honing in on the reasons why the upcoming Synod is cause for grave concern, Mr. Vennari asks a series of rhetorical questions.
Why then are Cardinal Kasper, Cardinal Baldiserri and Pope Francis considering the heterodox Orthodox model, instead of repeating the solemn teaching of the infallible Council of Trent? Why not save a tremendous amount of time and bother? Why not avoid unspeakable confusion and scandal? Why not publicly reaffirm the defined truths of the Catholic Faith on this point, rather than pretend there can be any other Catholic view?    
I would like to propose that the answer to all of these questions can in some sense be summed up in one word; ecumenism.
Ecumenism, such as it has been practiced from the advent of Vatican II forward, is the bedrock upon which the post-conciliar church-of-man presently stands. Don't be fooled, however, into thinking that visible "Christian unity" is the end game; it is not.
Ultimately, if not for divine intervention, this ecumenical bedrock will one day be leveraged to serve as an integral part of the foundation upon which a one-world religion; one with man at its center, will be constructed.
Follow me here…
Establishing the ecumenical foundation for what I like to call "Newchurch," more than anything else, was the principal aim of the most influential of the Council Fathers; the same who managed to push forward their agenda over and against the concerns of a naïve and traditional minority.
So confident were the modernists at Vatican II that they even plainly admitted their ecumenical motives in the document treating of that which is arguably the most purely Catholic treasure of all; the sacred liturgy.
This sacred Council has several aims in view: it desires to impart an ever increasing vigor to the Christian life of the faithful; to adapt more suitably to the needs of our own times those institutions which are subject to change; to foster whatever can promote union among all who believe in Christ; to strengthen whatever can help to call the whole of mankind into the household of the Church. (SC 1)
While the more traditional minded Council Fathers took comfort in the latter aim ("to call the whole of mankind into the household of the Church"), they naïvely failed to realize that the modernists meant something entirely other than what the Church had always understood to be her mission; namely, calling those outside of the Holy Catholic Church – schismatics, heretics, heathens and Jews – to conversion.
Pope John Paul II, in Redemptor Hominis, gave the interpretive key to this text when he said:
Christ the Lord indicated this way especially, when, as the Council teaches, "by his Incarnation, he, the Son of God, in a certain way united himself with each man" … This man is the way for the Church-a way that, in a sense, is the basis of all the other ways that the Church must walk-because man-every man without any exception whatever-has been redeemed by Christ, and because with man-with each man without any exception whatever-Christ is in a way united, even when man is unaware of it: "Christ, who died and was raised up for all, provides man"-each man and every man- "with the light and the strength to measure up to his supreme calling…"
If nothing else, Pope Francis, who has taken up the conciliar cause with renewed vigor following the all-too-brief and meager Benedictine respite, has made it abundantly clear that there is to be no call to conversion in this post-conciliar church-of-man.
Indeed, why should there be if in fact each and every man has already been united to Christ and thus duly redeemed?
If not so effect conversion, one may ask, what then is the mission of this Newchurch?
It is nothing more than to conspire with other members of the human family in order to construct, in place of that perfect society that is the Holy Catholic Church, a parallel society wherein all men can interrelate harmoniously; a global village that gives visible witness to the desire that "all things on earth should be related to man as their center and crown." (cf Gaudium et Spes – 12)
While certain differences of religious belief and practice are certain to endure in this village (these being redefined as that gift of the Holy Spirit known as "diversity"), some are so fundamental to our identity as human beings as to all but guarantee division if not breached; among them are those concerning marriage and family.
Enter the Extraordinary Synod; an earthbound exercise wherein the architects of Newchurch will brainstorm ways to circumvent, or at the very least downplay into virtual insignificance, the barriers that threaten to cause division relative to marriage and family, even if, and perhaps especially, those that are among the dogmatic teachings of the Holy Catholic Church.
Why not simply skip this step and get right down to the business of creating the one-world religion? I mean, isn't it divisive in itself to exert so much energy addressing specifically Christian concerns?
This effort only makes sense when one considers that those who march under the conciliar banner do so to the beat of a gnostic heart.
Remember what John Paul II said in providing the interpretive key to the Council's ultimate aim:
"With each man without any exception whatever, Christ is in a way united, even when man is unaware of it."
In other words, while we know that Christ is He who has united and redeemed (very importantly, united and redeemed in the past tense) the whole of mankind; others may not.
Indeed, according to this manner of thinking, non-Christians need not even be aware of Christ; they simply need to be invited to visibly live out the "unity" that is already presently their own. This, naturally, requires the construction of a society wherein man can celebrate himself as its "center and crown."
And how, the illumined ecumenists ask with condescension, are we to achieve said society if we cannot first establish visible unity amongst ourselves? Hmmm?  
This being the case, to John Vennari's very pointed rhetorical questions I would add the following:
When and how will Pope Francis avail himself of the consultative insights of the schismatics, heathens, heretics and Jews before putting pen to paper in crafting the Apostolic Exhortation that is expected following the Synod?
At the very least one can be certain that Jorge will consult with his evangelical mentors before daring to produce an exhortation on a topic of such importance as marriage and family, no?
In any event, even if the Synod provides Pope Francis with a virtual blueprint for constructing the City of Man, every such effort is destined to fail as did the designs of the men of Babel, but with one major difference.
Given that the rebelliousness of churchmen bent on building nothing less than an entire world of their own making is exponentially greater than that of those who attempted a mere tower, so too will be the chastisement that is certain to follow.