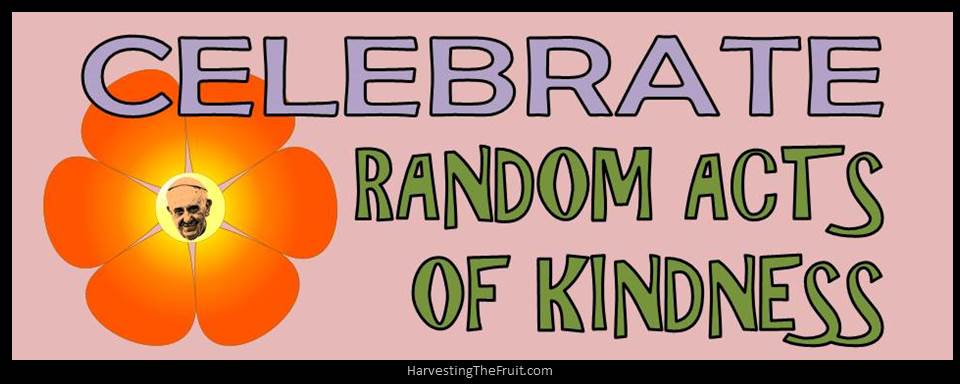 "Proselytism is solemn nonsense; it makes no sense."
So said Pope Francis ten months ago in response to the atheist Eugenio Scalfari's suggestion that the Holy Father may want him to convert to Catholicism. (Imagine… a pope wanting an atheist to embrace the one true faith!)
"Proselytism," as I wrote shortly thereafter, is nothing more than actively seeking proselytes (also known as converts); i.e., it is the very mission of the Church.
At this, the papal defenders leapt into action, claiming that Pope Francis simply meant to condemn "forced conversions," and "unethical means."
Fast forward to the present day…
In his recent (and thoroughly embarrassing) "Top 10 Secrets to Happiness," Pope Francis provided absolute clarity on the matter.
Don't proselytize; respect others' beliefs. We can inspire others through witness so that one grows together in communicating. But the worst thing of all is religious proselytism, which paralyzes: 'I am talking with you in order to persuade you,' No. Each person dialogues, starting with his and her own identity. The church grows by attraction, not proselytizing. 
Mystery solved.
When Pope Francis speaks of "proselytizing," he isn't talking about resorting to strong arm tactics in order to affect a conversion; rather, he is referring to nothing more insidious than persuading those in error to embrace the truth, especially in matters religious!
The mission of the Church demands that her members, in particular those in the sacred hierarchy, do precisely this.
The pre-conciliar papal magisterium is filled with exhortations to this end, but one need look no further than Sacred Scripture to remove all doubt:
I charge you in the presence of God and of Christ Jesus who is to judge the living and the dead, and by his appearing and his kingdom: preach the word, be urgent in season and out of season, convince, rebuke, and exhort, be unfailing in patience and in teaching. For the time is coming when people will not endure sound teaching, but having itching ears they will accumulate for themselves teachers to suit their own likings, and will turn away from listening to the truth and wander into myths. (2 Tim 4:1-4)
Nothing could be clearer: In order to carry out the mission given by Our Blessed Lord, "Go, teach the nations everything whatsoever that I commanded," the Church must persuade others to accept the life giving truth that has been entrusted to her.
Look, Pope Francis isn't the first pope to treat the mission of the Church as if it's little more than a humanitarian exercise; he's just the most audacious. He is, after all, the Generalissimo of the conciliar revolution; i.e., the days of pretense and nuance are most certainly over.
Nearly one year ago to the day, CNS reported this jewel of papal wisdom:
"Do you need to convince the other to become Catholic? No, no, no! Go out and meet him, he is your brother. This is enough. Go out and help him and Jesus will do the rest."
If nothing else, Jorge is consistent!
At the root of the problem lies the false notion, one evidently embraced by all of the post-conciliar popes, that the Church "grows by attraction, not proselytizing." Thus has the Church in our day been reduced to competing with the heathens and the heretics to see who can perform more "random acts of kindness."
Proponents of this error have embraced a false dichotomy that pits the passive luring of converts by way of godly example against actively seeking converts by way of preaching and teaching.
Yes, it is true; the world will know that we are disciples of Christ Jesus by our love, and this can be very attractive. The Lord, however, said it thus:
"A new commandment I give to you, that you love one another; even as I have loved you, that you also love one another. By this all men will know that you are my disciples, if you have love for one another." (John 13:34-35)
To Francis' manner of thinking, "loving one another" is apparently little more than tolerating the false beliefs of others; i.e., to "live and let live," which just so happens to be Bergoglio Beatitude item #1 of 10.
How conveniently he seems to have forgotten that to love as Jesus loved necessarily includes a willingness to "rebuke, exhort and convince" (to persuade) those who live in darkness and error, most especially religious error.
And what shall we say about a pope who thinks and acts otherwise?
If any one preach to you a gospel, besides that which you have received, let him be anathema.