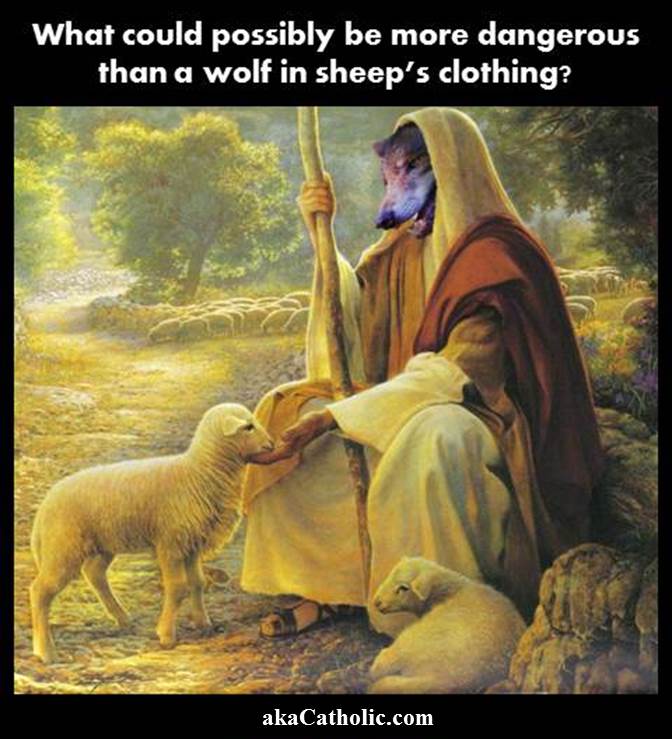 In short, the munus episcopale (office of bishop) consists of a unique share in the threefold office of Jesus Christ – Priest, Prophet and King – one that the bishop exercises by way of sanctifying, teaching and governing the faithful in His name.
Many bishops today, however, appear to be rather uncomfortable with this calling and have sought to focus on earthbound efforts that are instead centered on dialogue, teamwork and consensus- building.
The Archdiocese of Baltimore, under the leadership of Archbishop William E. Lori, for example, has recently launched an initiative called, Be Missionary Disciples.
The program grew out the Archbishop's recent Pastoral Letter, A Light Brightly Visible which states:
… the core mission of the Church of Baltimore – the same mission entrusted to the Apostles by the Risen Lord before He ascended into heaven: "Go, therefore, and make disciples of all the nations, baptizing them in the name of the Father, and of the Son, and of the Holy Spirit" (Mt. 28:19).
Odd, is it not, that the Archbishop would choose to cut the Lord's words short; leaving out the rest of the sentence which reads:
"… teaching them to observe all that I have commanded you; and lo, I am with you always, to the close of the age."
For those of us living in exile here in the Archdiocese of Baltimore, the answer is no, it is not odd in the least; rather, it is par for the course.
You see, "teaching" the Lord's "commands" goes hand-in-hand with the exercise of authority; something about which the "shepherds" of newchurch are very squeamish – unless, of course, it can be wielded in such way as to make difficult the lives of those who are a bit too Catholic for their liking.
In any case, it likewise comes as no surprise that the "Be Missionary Disciples" program is being presented as a direct fruit of the Franciscan pontificate. As such, naturally, it contains a survey of the faithful, posing such pressing questions as:
– Other than the occasional illness or vacation, please select from the list below the most common reason(s) why you or people you know might not attend church at this [your home] parish on any given weekend:
Just in case you're wondering, the multiple choice list did not include, "The Catholic faith isn't preached there," or "The Mass is a quasi-protestant social justice meeting."
– On a scale of 1 to 5, how would you rate the following in terms of importance to you for a Catholic parish?
Among the multiple choice answers here are such gems as, "Joy and excitement in parishioners, Outstanding music, and Fun social gatherings." Missing from the list was "Faithfulness to Catholic tradition." Go figure.
And then there was my favorite in that it is presumably meant to help Archbishop Lori and his brain trust discover how best to meet "consumer" demand in the diocese:
– On a scale of 1 to 5, how would you rate the following in terms of importance to you for a Catholic parish?
Among the choices listed here are, "Care for immigrant families, Access to healthcare, and of course, LGBT support for individuals and families."
Odd, is it not, that even though less than 2% of the population suffers from that psychological disorder known as "same-sex attraction" (with only a tiny percentage among them who really give a hoot what the Church professes), the LGBT cause consistently seems to looms rather large in the Archdiocese of Baltimore?
Once again, for those of us who live here, the answer is no, it is not odd; rather, it is precisely how we roll.
I recently wrote about how when faced with the reality of gay activist pastors that encourage their parishioners to dissent from Church teaching, Archbishop William E. Lori's only public response in defense of the flock has been but a fainthearted plea "to continue the dialogue."
In any event, for as much as I would like to say that the Archdiocese of Baltimore is unique in its episcopal cream puffery, I am certain that for many readers the situation isn't much, if any, better.
And so back to the question posed in the title to this post: Of what does the Office of Bishop consist?
For a magnificent answer, we can do no better than to look to Cardinal Louis-Édouard-François-Desiré Pie, who upon his induction as Bishop of Poitiers introduced himself to his new flock saying:
Episcopus ego sum:I am a Bishop: I will be father, I will be pastor; I will love you as a father loves his children; I will guide you and nourish you as a shepherd leads his sheep and feeds. It is my duty, it will also be my happiness to you to fulfill this double mission. Your filial affection, your godly obedience will make it easy for me … But the bishop is another than just father and pastor … He is sentinel of truth, advocate of God, guardian of souls: these are for the bishop sacred titles, which carry with them inflexible obligations, indeclinable responsibilities.

Episcopus ego sum: I am a bishop. So if you expect me, as I am, a man of peace, a man of reconciliation, condescension, charity, what you presume is true. With God's grace I will be so among you. But that does not confine my duties, and it may be that circumstances will impose on me other obligations that you will perhaps be less prepared to understand.

Episcopus ego sum: I am a bishop. As such, I am among you the representative of the Divine Majesty, the ambassador and diplomat of God. If the name of the Divine King, my Master, is insulted, if the standard of His Son Jesus is not respected, if the rights of His Church and His priesthood are ignored, if the integrity of His doctrine is threatened: I am a bishop, and so I will speak out, I will lift up my voice, I will raise high the banner of truth and the standard of true freedom, which is none other than the standard of faith, the standard of God.

Peace, is certainly the ardent desire of my heart; the inclination of my nature, and the marked tendency of my character. But the Holy Ghost has taught me the love of the truth must come before all other love, even before the love of peace: veritatem tantum et diligite pacem (Zachar, viii, 19).
[Note: special thanks to Fr. Juan-Carlos Iscara, FSSPX, for offering these magnificent quotes in his 2011 Angelus Press Conference presentation on the Kingship of Christ.]
If only the bishops of today had even a fraction of Cardinal Pie's faith! As it is, we are living through a terrible chastisement wherein the Lord has allowed weak men of little conviction, and even wolves in disguise, to take up the crozier; leaving the flock all but orphaned.
It is imperative in these dark days not only for each of us to personally hold fast to tradition such as it can be found in the words of great men like Cardinal Pie, but also to do all that we can to make sure that it is preserved and made known to others. May God help us in this effort!