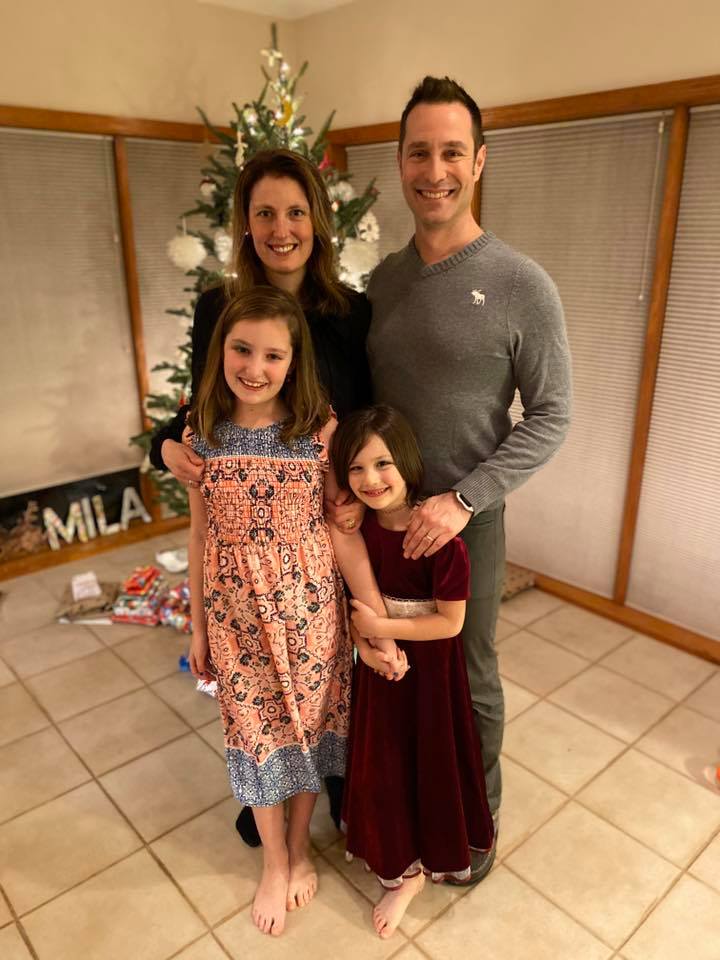 Take a good look at the photograph above. What do you see?
Most people, I suppose, would say that it appears to show a happy little family at Christmastime – a daddy, a mommy and two little girls. Appearances, however, can be deceiving.
What that photograph actually depicts is a family that has been infiltrated, at the invitation of the parents, by the diabolical. Go ahead, look at their smiling countenances once again; these are the faces of child abuse.
On the top row, right, stands a man merely posing as the protector of his family; by his side, the militant homo-activist mother of his children; in front of them and to the left stands their daughter, and to the right, the couple's primary victim, their son.
Yes, you read that correctly, that precious little child in the velveteen burgundy dress and lacey choker necklace is a boy.
His father, Ezra Nanes, is a Democrat politico, who in 2018 made an unsuccessful bid for a seat in the Pennsylvania State Senate. Today, he is a member of the Centre County Democratic Committee.
Nanes' wife and partner in crime is a woman by the name of Mieke Haeck.
On Thursday, October 15, Haeck was planted in the audience at the fake Joe Biden "town hall" event that aired on ABC. When given a turn to ask a question of the candidate, she introduced herself, saying:
"I'm the proud mom of two girls, eight and ten. My youngest daughter [sic] is transgender."
She went on to ask Biden how he would "ensure that the lives and rights of LGBTQ people are protected under U.S. law."
In response, the Democrat presidential hopeful said, among other things:
The idea that an 8-year-old child, a 10-year-old child, decides, you know, "I want to be transgender, that's what I think I'd like to be, it'd make my life a lot easier" — there should be zero discrimination.
Please allow me to state the obvious: Apart from a steady regimen of psychological manipulation administered by morally corrupt adults over an extended period of time, the concept of "transgenderism" (a make-believe syndrome invented by godless liberals) would never even enter an innocent eight-year-old child's mind. Much less would such a child be capable of deciding, "I want to be transgender."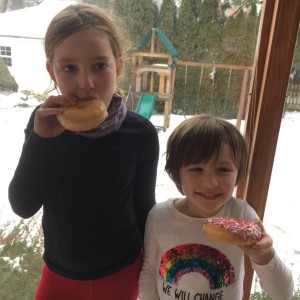 A review of the photographs publicly posted on Nanes' and Haeck's Facebook pages suggest that the effort to convince their little boy that his genitals do not belong to him – an especially disgusting form of grooming – began when he was, at most, five years of age.
Nothing could be plainer: That poor little boy is being exploited by Nanes and Haeck for their own gratification, in no less perverse a fashion than lowlife adults who use children for sexual pleasure.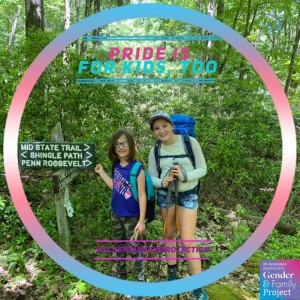 Unlike parents who sacrifice, labor and pray for their children, that they might grow to be joyful, well-rounded adults, these two monsters have chosen to leverage their son's future that he might serve them as a political prop and a trophy in the present. In the process, they have saddled their young son with wounds, the depths of which most of us cannot even begin to imagine, that he will carry for the rest of his life.
And for this they are celebrated, encouraged and promoted by the liberal establishment, people like Joe Biden with whom they stand shoulder-to-shoulder in a common cause; in the battle of Good vs Evil, they have chosen to side with the latter.
The child abuse about which "the proud mom" Mieke Haeck bragged on national television perfectly illustrates this undeniable truth:
The political left, which in the United States is synonymous with the Democrat Party, has openly declared war against God and is actively fighting against reality itself. This much is made entirely evident in the policies that they boldly promote and the activities in which they publicly engage in order to gain power, including, but not limited to:
– Denying the truth concerning an individual's God-given sex, male or female
– Laboring to convince minorities of the bald-faced lie that they live in a nation of bigots, under the thumb of "systemic racism"
– Encouraging riots and falsely labeling them "peaceful protests"
– Manipulating data and deliberately deceiving the public in order to incite panic over the grossly exaggerated risks associated with COVID-19
– Adamantly refusing to acknowledge the humanity, or even the pain, of the unborn
The list could go on, but presumably the point has been made.
We are living in a "post political age" wherein political maneuverings and social movements have become so transparently deceitful, so cruel, so utterly detached from any semblance of truth or even the desire to discover it, that the once underlying reality of Good vs Evil is now plainly on the surface.
Wickedness is running rampant in our day, to be sure, but be not dismayed. We know that where sin abounds, grace abounds all the more (Romans 5:20), and that to them that love God, all things work together unto good (Romans 8:28). We also know very well that we must be sober and watch: because our adversary the devil, as a roaring lion, goeth about seeking whom he may devour (1 Peter 5:8).
Today, with the battle of Good vs Evil so obviously on display, the servants of Satan are being forced to show themselves in the plain light of day; there is nowhere left for them to hide.
Democrats in the US can posture as people of science and the party of compassion all they wish, but no amount of verbal lipstick on that pig can hide the undeniable reality that they have chosen to side with Evil, just as not even the prettiest of velvety dresses can disguise the fact that the youngest child of Ezra Nanes and Mieke Haeck is a boy.