As you know, on Saturday I posted a video asking what I think is one of the most important questions of our time; namely, is Mortalium Animos still the faith of the Holy Catholic Church?
In that video I invited a number of prominent apologists / theologians to engage in a conversation on this topic, among them Karl Keating, Jimmy Akin, Michael Voris and Marcellino D'Ambrosio and unnamed others with similar apostolates.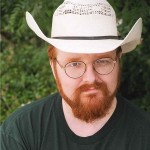 The fact is, no one owed me a response, but I'm happy to say that after posting it to Face Book (which I realize all of you don't dabble in), Jimmy Akin was kind enough to respond, and I do mean kind.
Obviously, there are some things concerning the state of the Church today that he and I see differently, but having had the opportunity to exchange some private emails with him, I can attest that Jimmy Akin is a true gentleman.
I've created a new page on this website, The Ecumenical Question, where I will update my exchange with Mr. Akin as it progresses.  (I may add a tab for it above later.) It's up to date now if you care to take a look.
As you'll see, I've decided to close that page to comments so as to leave it simply as a place where our examination of Mortalium Animos and its relevance in the life of the Church today can be read.
This might be a good opportunity for those of you who are interested in offering feedback and commentary on the conversation to make use of the Forum on this site for that purpose. I've already created a topic on the Forum for this purpose.