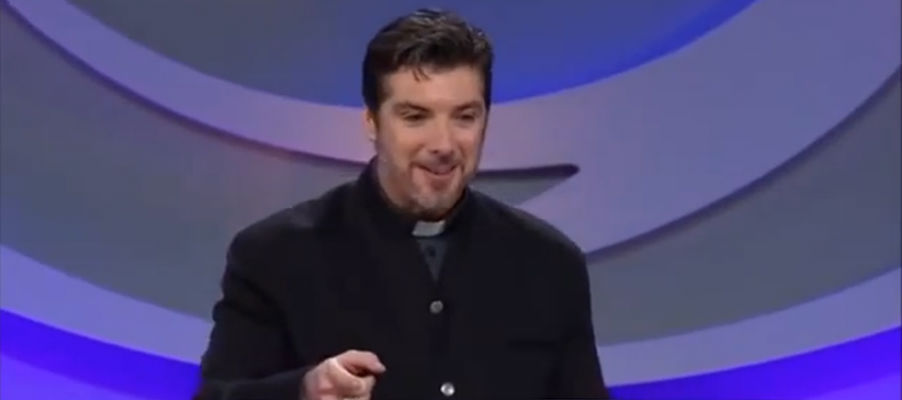 In a tribute to Pope Francis' "brother bishop" Tony Palmer that ran in the Boston Globe yesterday, it is reported that Cardinal Bergoglio advised him against conversion to the Catholic faith.
Palmer and Bergoglio had intense discussions about Christian separation, using the analogy of apartheid in South Africa. They found common ground in believing that institutional separation breeds fear and misunderstanding. Bergoglio, whom Palmer called "Father Mario," acted as a spiritual father to the Protestant cleric, calming him ("he wanted to make me a reformer, not a rebel," Palmer told me) and encouraging him in his mission to Christian unity.

At one point, when Palmer was tired of living on the frontier and wanted to become Catholic, Bergoglio advised him against conversion for the sake of the mission.

"We need to have bridge-builders", the cardinal told him.
Sounds about right based on all that we know of the man. Of course, no one other than Pope Francis himself can verify whether or not this is true.
As I write, Pope Francis is about one hour away from doing an unscripted live radio interview with an outlet in Argentina. Wouldn't it be wonderful if the pope were asked about this report?
His answer, no matter what it is, would only serve to instruct.
Which leads me to wonder… If Pope Francis were to confirm the accuracy of this account (something that would hardly surprise me), how would the papal defenders react to what amounts to a pope who rejects the mission of the Catholic Church?
I don't expect the question to be raised, but given the Holy Father's love for media interviews, the opportunity will arise, and for the love of God someone in the media with access to the pope needs to ask it.