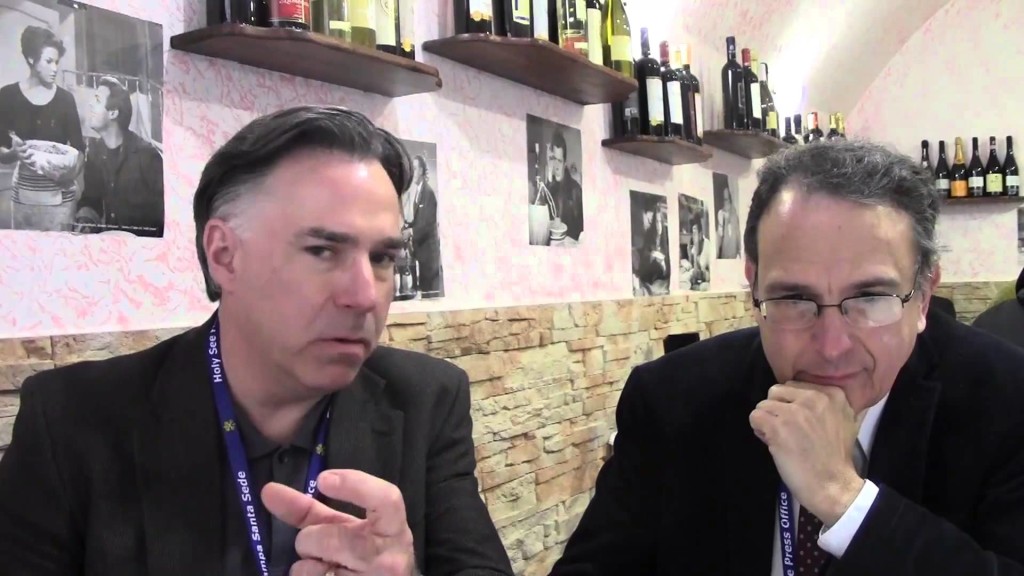 This past weekend, at a conference ("2017 Fatima Centennial Summit") in Dallas, Cardinal Raymond Burke once again spoke about the consecration of Russia.
At present, a transcript of the entire address is not available, but based on a report filed by LifeSite News, it appears as though Cardinal Burke more or less recycled the address that he gave at the Roman Life Forum back in May.
According to LifeSite, Burke said, "It is evident that the consecration (of Russia) was not carried out in the manner requested by Our Lady."
Hold your applause…
Then, just as he has in the past, he spoke from the other side of his mouth:
"I do not doubt for a moment the intention of Pope St. John Paul II to carry out the consecration on March 25, 1984," said Cardinal Burke, adding also that "Our Lady had accepted it."
What does he mean by "Our Lady accepted it"?
Cardinal Burke told us in his interview with the Wanderer in August when he said:
To repeat, the consecration I called for is in no way to call into question what Sr. Lucia said about St. John Paul II fulfilling what Our Lady asked for.
For those few who need to be reminded, Sr. Lucia said of the consecration of Russia; that is, allegedly said  in an undoubtedly fake letter that was attributed to her:
Yes, it has been done just as Our Lady asked, on 25 March 1984.
So, let's paraphrase Cardinal Burke's position:
The consecration of Russia was not carried out in the manner requested by Our Lady, but it has been done just as Our Lady asked back in 1984, and what's more, she accepted it!
What could possibly move an otherwise intelligent man to make such diametrically opposed claims; even in the course of a single presentation? Is it a form of dementia, or perhaps a deliberate act of duplicity?
In my opinion, it is neither.
What we are witnessing is nothing less than diabolical disorientation; a spiritual disease that necessarily infects those who, like Cardinal Raymond Burke, have "sold their soul," so to speak, to the Second Vatican Council.
At heart, such men as these are members, not so much of the Holy Roman Catholic Church, but rather of the church-of-man that was born roughly five decades ago at the so-called new Pentecost.
The object of their devotion, therefore, is not, in spite of any intentions to the contrary, the God-man Jesus Christ, but ultimately rather mere men; most notably, the post-conciliar popes.
This is why Cardinal Burke simply cannot accept the idea that John Paul the Great Ecumenist; the man who bears more responsibility than any other human being for the Vatican's well-orchestrated campaign to bury the Fatima message, is anything other than a "Saintly" example of faithfulness to Our Lady.
This is also why, in his Wanderer interview, Burke was so adamant about upholding the company line that was set in stone during his pontificate (re: the fake Sr. Lucia letter).
During both his Roman Life Forum address and this most recent one in Dallas, Cardinal Burke quoted his papal lord of "blessed" memory. According to the LifeSite report:
The Cardinal concluded quoting the words of Pope St. John Paul II, who in 1982 during his consecration of the world to the Immaculate Heart noted: "Mary's appeal is not for just once. Her appeal must be taken up by generation after generation, in accordance with the ever new 'signs of the times.' It must be unceasingly returned to. It must ever be taken up anew."
Oh, yes, we must play it again, Sam, because, apparently, while the consecration has been done just as Our Lady requested and she accepted it, for some reason she has chosen to withhold the blessings that she promised to deliver in return.
How many more times does Cardinal Burke have to publicly suggest that Our Lady is a liar before certain self-coronated members of traditional Catholic media royalty stand up in her defense?
As of this writing, neither Christopher Ferrara at the new Fatima Center nor Michael Matt at the Remnant have weighed-in, but given their reaction to similar comments made by Cardinal Burke at the Roman Life Forum, we may well expect them to once again gush like school girls at a Justin Bieber concert.
Readers may recall that Mr. Ferrara hailed Cardinal Burke for his "courageous declarations" and his "intellectual honesty."
Really? In exactly what way is it intellectually honest to insist upon the blatant contradictions mentioned above?
Michael Matt, for his part, saw fit to declare that Burke's address represented the "total vindication" of Fr. Nicholas Gruner!
Seriously? How exactly is Fr. Gruner vindicated by a high-profile cardinal who publicly suggests that Our Lady, about whom the "Fatima priest" could barely speak without being moved to tears of genuine affection, is a liar?
What both of these men have in common is that while neither one can be considered a man-of-the-council, they have, in this case, succumbed to the man-centered cult-of-personality that it engenders; with their devotion to the person of Raymond Burke  taking precedence over their duty to defend the truth about Our Lady and her message.
Michael Matt, for example, recently went to bat in defense of Cardinal Burke (in a genuinely painful to watch video) in light of his pubic castigation of the Society of St. Pius X for the crimes of schism and contumacy, posing the rhetorical question:
Is it time to denounce one of the last cardinals in the world who's resisting the errors of Pope Francis?
Notice the inability to distinguish between criticizing a ridiculous assault against the SSPX and denouncing the person of Cardinal Burke himself?
Likewise, as I shared in a previous post, when approached about the possibility of collaborating with me in response to Cardinal Burke's Roman Life Forum address, Christopher Ferrara offered in reply (among other things):
There is no need to humiliate the man.
Yes, how dare we stand up for Our Lady when doing so might embarrass Raymond.
Look, I know… By pointing these things out, I am inviting criticism from those who will accuse me of launching a personal attack against men who have done a lot of good over the years.
The fact is, however, this isn't personal; although, I must admit that I am bitterly disappointed in both of these guys on a personal level – not for making a mistake, we all do that – but for the way in which each of them has seen fit to publicly accuse me of ill-will. Shame on me. I had thought better of them.
There can be no arguing the fact that both Matt and Ferrara have done a great deal of good for the Church in the past, and I'll say it again – I don't doubt in the least that it is their sincere intention to continue doing so presently.
At the same time, as their recent conduct indicates, neither one can be trusted to defend the truth about Our Lady and the message of Fatima in all of its integrity. As such, there can be no doubt that they, just like their idol Cardinal Raymond Burke, are misleading the innocent and the naïve.
As our friend and frequent commenter Alphonsus Jr. once wisely suggested, pointing this danger out is necessary for one and one reason alone; for the good of souls.
So, how many more times does Cardinal Burke have to publicly suggest that Our Lady is a liar before Michael and Chris stand up in her defense by denouncing, in no uncertain terms, this grave offense against the Mother of Our Lord?
Let us hope and pray (literally, for both of them) that they will do so very soon.