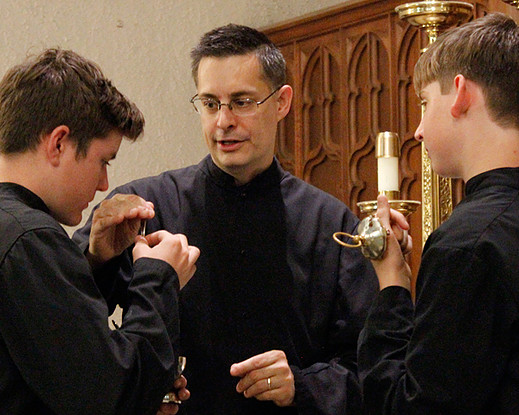 Louis Tofari is without question one of the foremost experts on the Traditional Latin Mass to be found anywhere.
He's an author, instructor, and speaker with decades of experience giving conferences and providing training in the ceremonies of the traditional Roman Rite for altar servers, priests and even bishops.
He's also the founder of Romanitas Press, publisher of numerous traditional Catholic titles and an expert provider of all manner of liturgical printing services.  Louis recently launched the newly redesigned Romanitas Press website. Check it out when you're able. Whether you're a layperson or a cleric, there's certain to be something of interest there for you.
Truly, I'm honored to call Louis a friend. While every "traditionalist" (aka Catholic) aims to inspire a greater love for, and understanding of, the traditional Mass, this is Louis Tofari's specific calling; he labors at it every day. He has dedicated his life to this purpose.
I can honestly say that I learn something new and interesting about the traditional Mass every single time I speak with him. I'm sure the same would hold true for even the most seasoned of Traditional Latin Mass-goers among our readers, which is why I'm so pleased to post the following interview with him.
_________________________________________________________________
LV: You have the motto "Have altar will travel." Does that mean you will travel to a parish to hold training seminars and conferences?
LT: Yes, that's correct! For over 15 years I've had the opportunity to travel to various parishes in the United States to help train altar servers and give seminars. I very much enjoy such opportunities to work at "ground zero" with servers, priests and laypersons, and help them enter more deeply into the beautiful mysteries of our Catholic Faith. I might add that on a personal level, it is a great blessing to assist so intimately in matters that concern the sacred liturgy.
LV: The Testimonies page on your website is truly impressive; especially given the number of priests who say that they have benefited from your work. What would you say to a priest who has an interest in learning how to offer the traditional Mass, but finds the prospect intimidating or overwhelming?
LT: First, I would respectfully urge such a priest to consider that it is God's grace that is prompting him to learn the traditional rite of Mass for the benefit of his priesthood and thereby his personal sanctification. Priests are always welcome to contact me for encouragement, assistance, and of course, training. I cherish the opportunity to assist priests in learning the traditional Mass, as I know that this will help them live their priesthood more fully.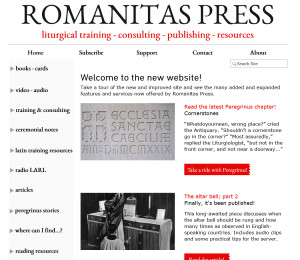 LV: In your experience, what effect has learning the traditional Mass had on priests who are just starting to discover its riches? Have you had any feedback from them?
LT: Yes, I have had the opportunity to speak with many priests over the last couple of decades who've discovered the Roman Mass. They are amazed how the traditional Mass enriches and deepens their priesthood due to its sacrificial and mediatory nature. Everything just seems to click for them and suddenly their priestly burdens seem to make sense which gives them a profound and lasting joy.
LV: If the pastor of a Novus Ordo parish wished to begin offering the traditional Latin Mass in his parish, in addition to helping him and his servers learn how to celebrate it properly, can you offer conferences to prepare the faithful of the parish as well?
LT: Yes, I would certainly recommend such a pastoral training approach for the faithful. Such a conference can help to present the traditional Mass and its parts, how to ideally participate at its different forms (Low, High or Solemn), and even address prevalent misconceptions. All in all, a seminar for the faithful greatly helps to accomplish a seamless implementation of the traditional Mass in a typical diocesan parish.
Apart from this, there is tremendous catechetical value to these conferences, which will lead to a deeper appreciation for what the liturgy truly is, even for parishioners in parishes that have no immediate plans for offering the traditional Mass. So for the pastor who would like to merely "test the waters", such a seminar could serve as a catalyst for an eventual implementation of Summorum Pontificum in his parish.
LV: I understand that, in addition to face-to-face instruction, you also offer remote training and consultation. How does that work?
LT: Yes, currently this part of my training services is being developed, but eventually, it will take place over the Internet, perhaps using a video call app such as Skype. The benefit of this remote training is that I can reach individuals who might not otherwise be able to attend a training seminar of mine in person.
LV: I had to laugh when I read that you've been called "the Gordon Ramsay of the sanctuary and sacristy." How did you earn that reputation?
LT: Over the years, I had a few friends make that remark to me due to my passion and attention to details, and insistence on high standards of serving, particularly just prior to a big ceremony. When I finally watched my first episode of Kitchen Nightmares, I was like, "Hey, that's me!" (minus the swearing and browbeating). Ironically, I used to also work in the restaurant industry!
LV: What kinds of resources does Romanitas Press have to help the laity better understand, and assist more efficaciously, at the traditional Mass? Are there any in particular you'd suggest?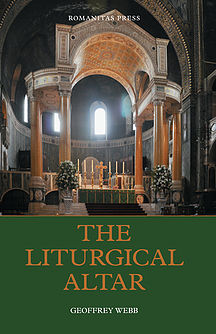 LT: There are of course the books that I have published which talk about the liturgical objects that are used during Mass. I also offer podcasts of my weekly Learning About the Roman Liturgy radio show, informative articles and am continuing to post chapters from the witty Peregrinus books — in fact, during the last week I published an article about the altar bell and a Peregrinus story on church cornerstones.
LV: Fr. Kenneth Novak said of your altar server training, "They learn not just WHAT to do but WHY it is done." Why is it so important for a server to have a solid grasp of both?
LT: Serving at the altar is not merely a matter of where to go when, but also an opportunity and means for sanctifying the soul through the exercise of an act of religion. Obviously, one tends to pay more attention, serve more devotedly, and get more out of the ceremonial actions when you actually know why you are doing something a certain way. Having this knowledge also helps to actualize our Catholic Faith through the Church's sacred rites, which ultimately causes us to love and serve God more piously.
LV: Does this apply to priests, and even bishops, who presently offer the traditional Mass as well?
LT: Absolutely, and to this end, I would bring to their attention to one of the praiseworthy statements found in the Second Vatican Council's document on the liturgy, Sacrosanctum Concilium, that priests "are to be helped by every suitable means to understand ever more fully what it is that they are doing when they perform sacred rites."
In fact, this quote simply summarizes a continual preoccupation of liturgists before the Council, because, though many priests were devotedly offering Mass, they did not necessarily understand the reasons — historical, rubrical, symbolic or pastoral — behind what they were doing.
I invite any priest or bishop that desires to deepen their understanding and execution of the traditional Mass (or other ceremonies)  to contact me privately.
LV: The ceremonial or serving notes that you offer through Romanitas Press have been getting high praise from priests and altar servers for years. How do your notes differ from a rubrical manual, like Fortescue?
LT: Rubrical manuals such as Fortescue are important resources, but they often lack details on how to serve the Mass and other rites. I have attempted to compile ceremonial notes that are not only comprehensive in their details, but also easy to grasp. Another feature of my notes is that they automatically take into account the legitimate customs as should be practiced in the United States, while footnotes provide authoritative sources and helpful tips.
LV: I just read your recent article on the altar bell, and was truly impressed with just how thorough it was. To be very honest, as someone who has never served the traditional Mass and probably never will, I found it far more fascinating and informative than I expected. What other sorts of articles can be found on your site?
LT: Thanks for your compliment, Louie! I enjoy researching and writing articles on liturgical matters, and you can read some other ones about Eucharistic Processions, how to clean a thurible, on the use of blessed incense and a crossbearer during the Mass procession of a priest, the solita oscula, and much more. In the next coming weeks, I will also be offering some pieces about the Guild prayers of the Archconfraternity of St. Stephen, whether or not an Advent Wreath should be displayed in a sanctuary, and of course, the final installment about the altar bell.
LV: This time of year, laity are often thinking about what might make a meaningful gift for their pastor or for their priest friends. Are there any books or other items available at Romanitas Press that you think might fit the bill?
LT: I would suggest that any of the books that I have available would be beneficial for a priest, but I particularly recommend The Liturgical Altar, since this title is devoted to the stone upon which the priest offers the Holy Sacrifice of the Mass.