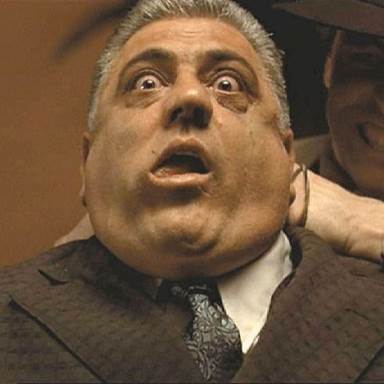 If nothing else, Pope Francis is at the very least consistent; ever true to the various tendencies that came to set the foundation for what has already been a papacy of considerable suffering for those Catholics who, by the grace of God, are both aware of, and faithful to, the glorious truths of the Faith as they had been passed down by way of sacred Tradition for some 1900 years.
One of those tendencies is to set up straw men, villainous figments of an active imagination that anyone living amidst the bitter reality of Catholic life such as it truly exists in our day has never encountered.
As reported by Zenit, speaking today before a gathering of some 350 Jesuits in Rome at a Mass of thanksgiving commemorating the Holy Father's decision to canonize the first Jesuit priest, Peter Faber, the Bishop of the Diocese of Rome said:
… there is a temptation "that maybe many of us experience" of "linking the proclamation of the Gospel with inquisitorial beatings of condemnation. No, the Gospel is preached gently, fraternally , with love."
Who exactly is he talking about, these "many of us" who are tempted to engage in "inquisitorial beatings of condemnation"? One thing is certain, he sure as heck isn't talking about his brother Jesuits.
In any event, while the pope is simply remaining true to form in addressing the bad behavior of make-believe bogeymen, I suspect that this particular comment is related in some manner to another of Francis' more prevalent tendencies; namely, his unbridled hostility toward those traditional Catholics, who unlike himself, consider neither the condemnation of error, nor doctrine for that matter, to be the enemy of evangelization.
Moving on to another favored theme, the Holy Father once again invited his listeners to let go of any childish desire for a Church that provides clarity and assurance, you know, in the manner of a Holy Mother.
He warned that if God, who is a God of surprises, is not at the center, the Society becomes disorientated. "This is why, being a Jesuit is to be a person of incomplete thoughts, open thought," he said. "[It is] why we always think looking at the horizon which is the glory of God always great, who surprises us relentlessly. And this is the ' anxiety of our void. That holy and beautiful restlessness".
Though this certainly isn't the first time the pope has thus spoken, it's anybody's guess exactly what "surprises" he might have in mind. I suspect, however, that he may be referring to things like God raising up pagan rituals, gifting the unbaptized with the operations of sanctifying grace, and changing the mission of the Church from carrying Christ the Savior into a fallen world to somehow searching for Him in the fallen people of the world.
I must admit, if indeed God is behind these heretofore laughable, and indeed condemnable, propositions (each of which are treated in the 50,000 word document that Cardinal Burke still hasn't figured out how to describe) I would be surprised as hell!
Alas, however, I am as certain as the countless generations of Catholics who came before me, including St. Peter Faber, that God has no hand in such things, and so my faith remains strong.
Moving on to one last excerpt, His Holiness went on to say:
"Let us remember always: the power of the Church does not live in itself and in its ability to organize, rather it hides itself in the deep waters of God," the Pope went on. "And these waters agitate our desires and desires expand the heart. Without desires you go nowhere and this is why it is important to offer our desires to the Lord".
Ah, yes, we must never forget that Pope Leo XIII and those other Roman Pontiffs of a similar triumphalistic kind were wrong, the Church is not a perfect society endowed with everything that she needs in order to carry out the mission that is proper to herself, the salvation of souls. Nor is she to consider herself a beacon of light, the very light of Christ, illuminating a world that is darkened by sin and error; rather, she must hide herself in "the deep waters of God," (whatever that might mean), where presumably the tide ebbs and flows with an unpredictability that is… wait for it… surprising!
Of course, the phrase "putting out into the deep" comes from the Gospels.
And when he had ceased speaking, he said to Simon, "Put out into the deep and let down your nets for a catch." And they came and filled both the boats, so that they began to sink. And Jesus said to Simon, "Do not be afraid; henceforth you will be catching men." (cf Luke 5:4-10)
Needless to say, the Church has always understood "catching men" as a metaphor for converting the world to Christ and His Holy Catholic Church. At present, however, all indications appear to be that Peter's successor seems more inclined to desire a Church that does little more than sleep with the fishes.