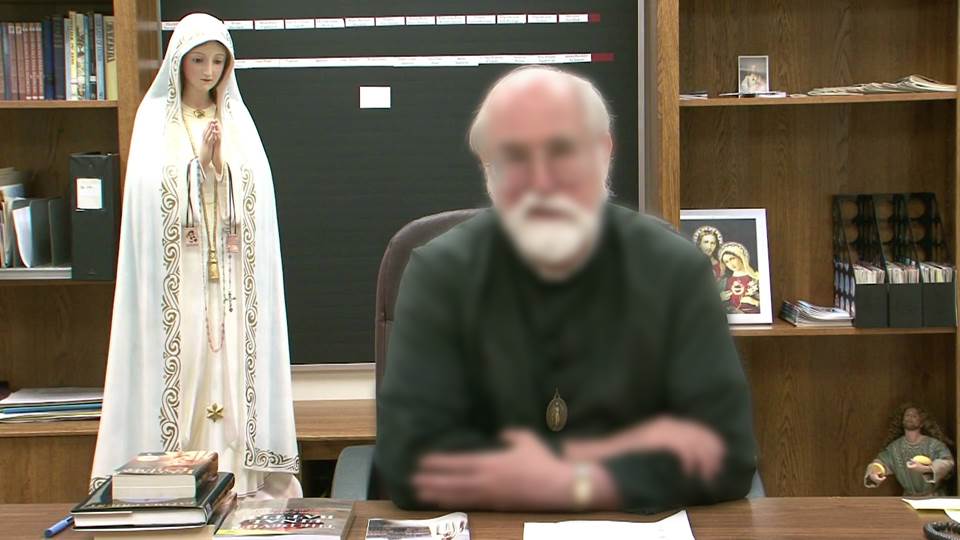 On July 13, 1917, the young Fatima visionary Lucia dos Santos asked Our Lady to "work a miracle so that everybody will believe that you are appearing to us."
Yesterday marked the 100th anniversary to the day of Our Lady's response; the great Miracle of the Sun – a supernatural event that caused many, though not all, to believe.
In more recent decades, no one labored more diligently to make certain that all may come to believe that the Mother of Our Lord truly appeared at Fatima than one Father Nicholas Gruner. Likewise, no one did more than he – the Fatima priest – to remind the world of her messages, her warnings, and her requests.
The Devil, for his part, wants nothing more than for us to forget, and on this note, we must admit that he is having some success.
Every time the truth about Fatima is interspersed with poisonous lies by influential men, something that happens far-too-often, surely the hand of the Master Deceiver is at work.
As I write, nearly two-and-a-half years have passed since Our Lord called Fr. Gruner home, and the Devil, for his part, wants nothing more than for us to forget him.
In early September, Fr. Paul Kramer posted on his Facebook page the photo below, taken on 28 August 2017, of the burial site of a person all-but-forgotten; marked only by three small statues put in place by heartbroken friends of the anonymous deceased.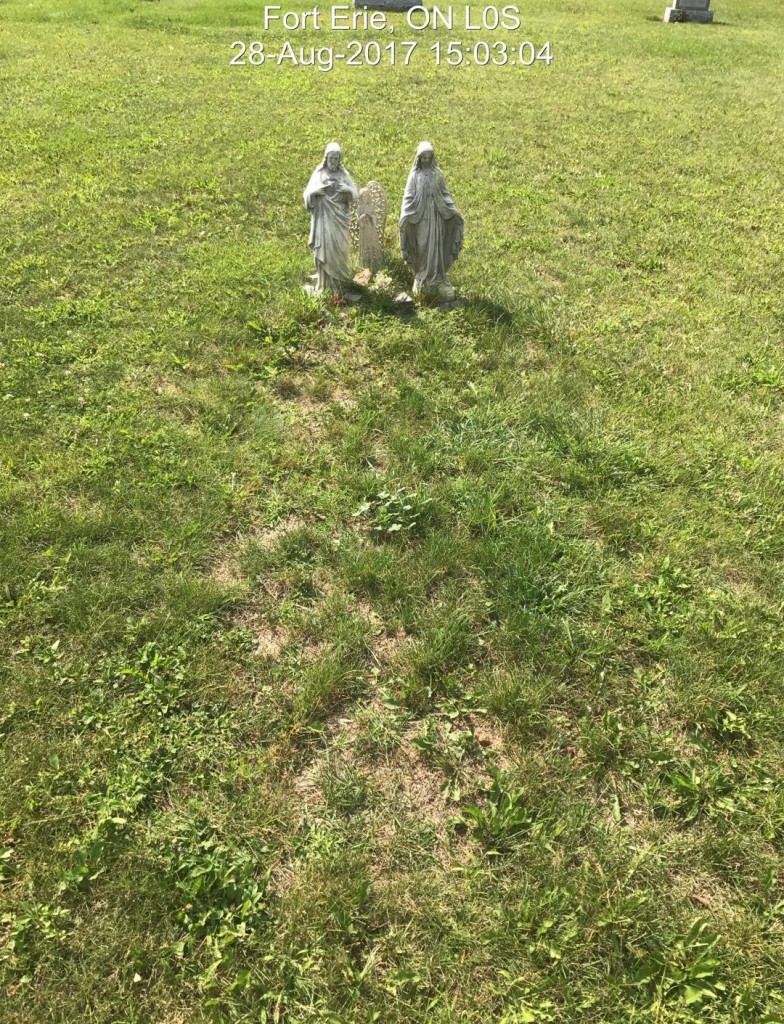 Though some of you will find it difficult to believe, this is the place where the earthly remains of Fr. Nicholas Gruner – the man who labored day and night in service to Our Lady for decades on end – were laid to rest well over two years ago.
Until now, I have held my peace on this scandalous story. Word had it at the time of Fr. Kramer's post that a headstone had already been ordered and was on its way, and I had hoped that the situation would be resolved in short order.
Also, given that we have no idea why this great man to whom so many owe a debt of gratitude is interred in an anonymous grave; without even so much as a simple in-ground marker, my concern was, and still is, that some readers, though justifiably outraged, may presume to lay blame on the innocent. Please keep this in mind.
That having been said, six more weeks have since passed.
"Let care be bestowed upon funerals and the erection of monuments; for Holy Writ reckons these among good works." – St. Augustine
Yesterday, I received the photo below; taken by someone who wished, on the 100th anniversary of the Miracle of the Sun, to pray at the gravesite of the Fatima Priest – to recall and to pay tribute to him, and to beg the aid of Our Lady in this late hour.
As you can see, nothing has changed. Well, almost nothing…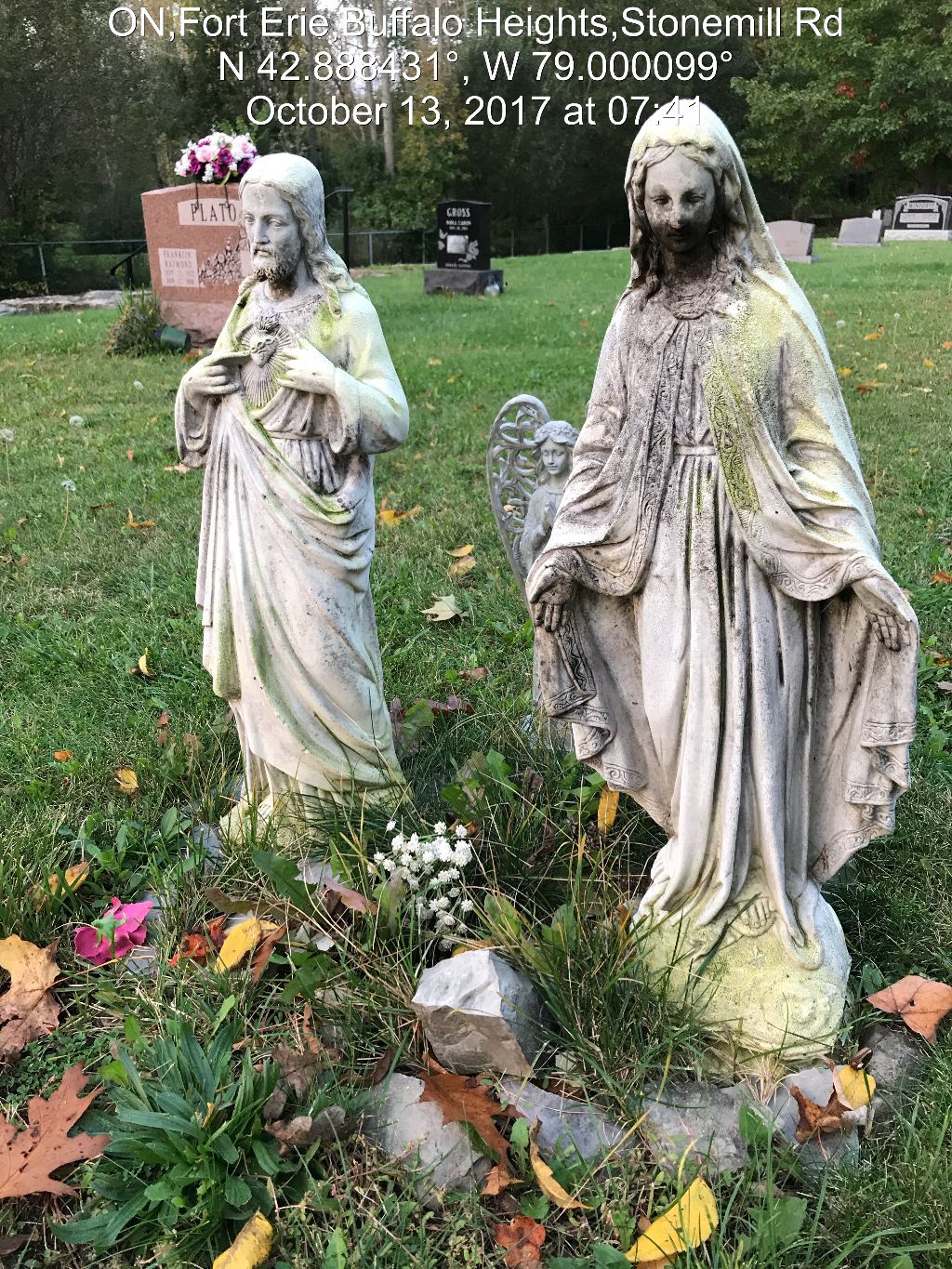 Notice the condition of the statues of Our Lord and Our Lady; in particular the latter, even though the "generic" angel statue remains unblemished. It is unclear what the black soot-like substance is, exactly when it showed up, and how it got there.
Even so, we can be certain that the same Devil who desires that Fr. Gruner and his life's work be forgotten, is delighted to see the faces of those statues, so lovingly placed by his faithful friends, soiled in such a way.
"The only reason why the name Memorials or Monuments is given to those sepulchres of the dead which become specially distinguished, is that they recall to memory, and by putting in mind cause us to think of, them who by death are withdrawn from the eyes of the living, that they may not by forgetfulness be also withdrawn from men's hearts." – St. Augustine
May it please Our Lord and His Blessed Mother to hasten the day when Fr. Gruner's gravesite will at long last reflect the dignity of the man whose remains are there interred; that he may never by forgetfulness be withdrawn from our hearts.