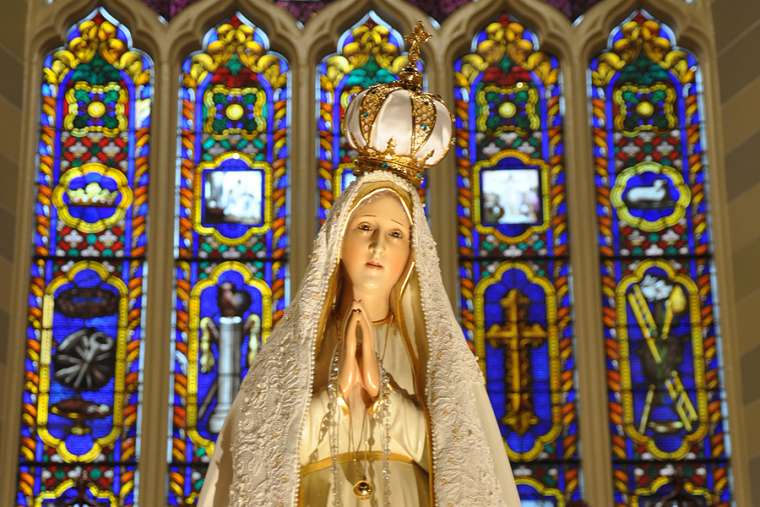 By: Cornelia Ferreira
The crowd of people requesting heavenly favours through the children was greatly increased by September, making it difficult for them to make their way to the spot where Our Lady of Fatima would appear.
Lucy describes the humble faith of the Portugese people of all ranks. They would even fall on their knees before the children, begging them to ask Our Lady to grant their petitions.
Once again, Our Blessed Mother indicated that praying the Rosary would end World War I. She also foretold that She, Our Lord, and St. Joseph would appear in October and She would perform a miracle so that people would believe in Her message.
In a touching acknowledgment of the children's severe sacrifices, She said God was pleased with them, but wanted them cut back a little.
For more, as recorded in the diary of Sr. Lucia, see the Fatima Newsletter Issue No. 9, which is now available by clicking HERE or on the image to the right.
Please share Our Lady's message far and wide, making reparations for the many offenses heaped daily upon the Sacred Heart of Jesus and the Immaculate Heart of the Blessed Virgin Mary.