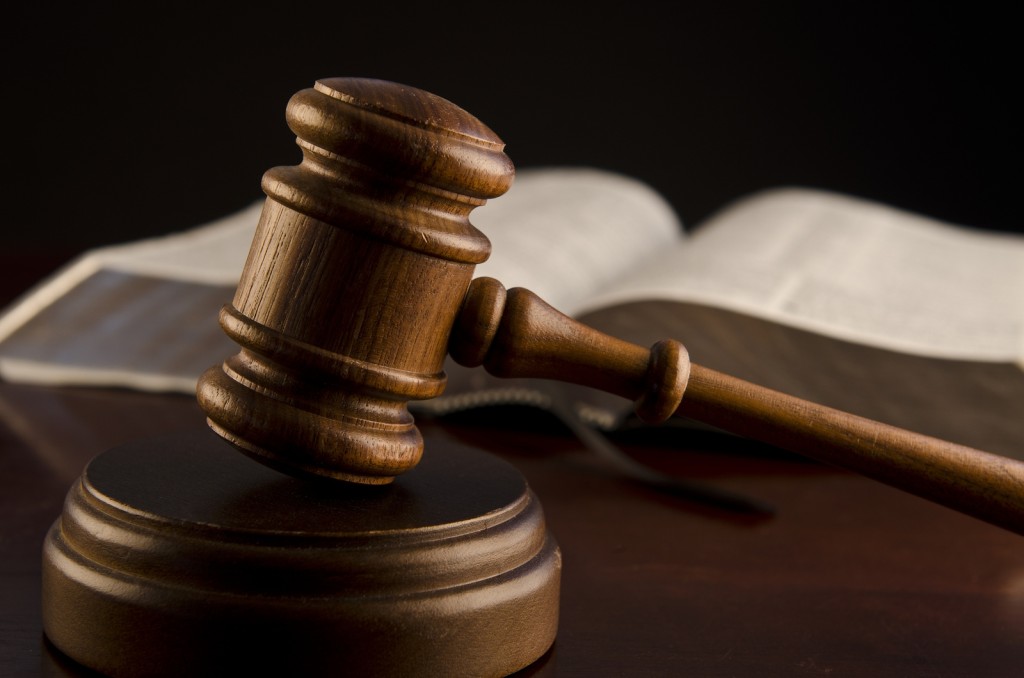 "His unwillingness to formally address the dubia directly and plainly changes nothing of the objective reality that is staring us squarely in the face … Francis has judged himself a formal heretic. He is, therefore, an antipope."
As expected, the above statement taken from my previous post has met with a number of objections; not just from the usual suspects, but from traditional Catholics as well.
In this post, I will attempt to engage them.
Did Francis really answer the dubia? I mean, wouldn't it be more prudent to await a direct response either from him or the four cardinals?
To answer this, one need only connect a few dots.
Look, the dubia poses a series of five "yes/no" questions concerning Amoris Laetitia, which, according to Cardinal Burke, is responsible for the "spread of confusion that is actually leading people into error."
In the Avvenire interview, Francis spoke very specifically about those who are critical of Amoris Laetitia. [HINT: He was addressing those who would dare to suggest that the exhortation is "spreading confusion that is actually leading people into error."]
He specifically dismissed the concerns of those critics who "see things as black or white." [HINT: He was denigrating anyone who would dare to pose "yes/no" questions such as those that are found in the dubia.]
Get it?
It couldn't be more obvious, folks; Francis, who very much favors communicating his intentions via media interviews, just gave a public response to the dubia.
That he failed to do so in the solemn manner that one may have reasonably expected only serves to further demonstrate his stunning disregard for the truths under discussion.
Bear in mind, the dubia isn't Francis' first rodeo. Which brings me to this…
You wrote that the dubia effectively put Francis "on trial," but isn't a dubia really just a way of seeking clarity?
Not all dubia (Latin for "doubts") are equal. For instance, the following dubium (singular "doubt") was sent to the Congregation for the Doctrine of the Faith in 1995:
Dubium: Whether the teaching that the Church has no authority whatsoever to confer priestly ordination on women, which is presented in the Apostolic Letter Ordinatio Sacerdotalis to be held definitively, is to be understood as belonging to the deposit of faith.
Even without knowing anything about the author(s) of this dubium and their motives, one readily recognizes it as a genuine request for clarification.
Such is not the case with the dubia that was sent to Francis and the CDF in September.
How do we know this? Cardinal Burke confirmed as much.
In his interview with Edward Pentin, Cardinal Burke was asked about the consequences of Francis failing to respond to the dubia. His answer is critically important:
Then we would have to address that situation. There is, in the Tradition of the Church, the practice of correction of the Roman Pontiff. It is something that is clearly quite rare. But if there is no response to these questions, then I would say that it would be a question of taking a formal act of correction of a serious error.  
NB: In the face of silence, "a formal act of correction of a serious error" would be necessary. Later in the interview, Burke even spoke of it being the duty of "cardinals and bishops to make clear that the Pope is teaching error."
These comments place the dubia in its proper context:
In this case, the dubia is not being used as a tool for gaining clarity with respect to what is being taught; rather, it was written with the understanding that Francis is teaching error.
In other words, this dubia was not presented to Francis with the "presumption of orthodoxy;" on the contrary.
The reason for this is obvious. Multiple public requests have already been made for Francis to provide clarification of Amoris Laetitia and what he intends to teach; ideally, in a manner consonant with right doctrine. It is reasonable to imagine that countless other such requests have been submitted to him privately as well.
In response, Francis made it clear that he has no intention of upholding the true Faith.
How so?
For one, by way of his letter to the Buenos Aires bishops; stating of their guidelines for the implementation of Amoris Laetitia, "There are no other interpretations."
This being so, there are no longer any doubts (dubia) about what Francis intends to teach; he intends to teach error.
As such, what would remain in the face of silence with respect to the present dubia is not lingering "doubt," but rather serious error. That is why a correction would be forthcoming; as opposed to more pleas for clarity.
With this crucial distinction in mind, it is clear:
This particular dubia amounts to both a correction and a warning in and of itself.
A well-formed Confirmation candidate should be able to answer the five questions it poses in his sleep. That's how fundamental the errors under review truly are.
The present dubia is also properly considered a formal charge of material heresy, as well as an opportunity for the accused, Francis, to formally reject said heresy in favor of confirming the true Faith.
Francis knows this. That is likely why he is, as reported by Edward Pentin, "boiling with rage" over the dubia.
We simply are not competent to declare Francis an antipope!
Now we're getting to where the rubber meets the road…
There appears to be a great deal of confusion between the competency of laymen; in this case, to observe and acknowledge the objective realities under discussion, and the competence to undertake certain formal acts that are rightly reserved to certain members of the sacred hierarchy.
First, let's talk about former.
My friends, there can be no doubt that the very definition of formal heresy is being played out right before our very eyes.
Francis has taken positions that are contrary to the Faith on such fundamental matters as adultery, mortal sin, and intrinsic evil.
He has been confronted with the true Faith as "based on Sacred Scripture and on the Tradition of the Church" (to quote from the dubia) and yet has willfully refused to reject his error and to accept the authentic doctrine of the Church as taught with Divine authority.
This makes him a formal heretic. Not because I say so, but because Francis, by his own actions, has declared the judgement of formal heresy upon himself.  
This directly answers the related charge that no one on earth has authority over the pope, and therefore no one has the authority to declare him a formal heretic.
This is true, which is why recognizing that Francis has declared himself a formal heretic is so important.
What's more, and this too is important, he has done so in the external forum.
A formal heretic so declared in the external forum is severed from the body of the Church; i.e., that person is no longer a member of the Church. Clearly, such a person cannot be the pope.
In the case of one Jorge Mario Bergoglio, the man is an antipope. Again, not because I say so, but because he has so judged and revealed himself.
Let's now return to the specific matter of competency.
A simple yet well-formed layman neither sins nor exceeds his authority by observing and acknowledging the aforementioned objective realities that have been plainly revealed.
As for stating as much publicly, as I have:
Far from being sinful, I consider it a moral obligation on my part to make known the objective realities that I have observed for the good of those who might otherwise jeopardize their faith by placing confidence in Francis as pope.
It is up to the Church to declare that Francis is an antipope; not you!
In order to examine this charge, we need to be clear about what is meant by "the Church."
Presumably, those who have leveled this charge mean to speak of certain members of the hierarchy; e.g., the "cardinals and bishops" referenced by Cardinal Burke.
[NOTE: The specific mechanism by which this declaration might happen is a matter of speculation and not especially relevant at this point.]
With this understanding in mind, I actually agree with this particular charge, but only to a point.
I would reword the assertion to say that it is the duty of those in authority to make known to all the members of the Church that Francis is an antipope, and furthermore, to take steps to formally replace him.
These official functions carried out with authority by the sacred hierarchy are rather distinct from a layman observing, acknowledging, and making known the aforementioned objective realities.
To bring this crucial distinction into sharper focus, consider:
What if the cardinals and bishops do not do as they ought? Unfortunately, this scenario is entirely conceivable. If this were to happen:
Would the failure of the "cardinals and bishops" to act have the effect of eradicating the objective realities already discussed? Would Amoris Laetitia suddenly become consonant with Sacred Scripture and the Tradition of the Church? Would Francis' willful and very public insistence on promoting error somehow be rendered something other than formal heresy?
Certainly not!
Properly speaking, the function and duty of the cardinals and bishops in this case isn't so much to "judge" and "declare" that Francis is a formal heretic and an antipope as it is to acknowledge, first for themselves, and then to make clear to all, what Francis has already judged and declared of himself.
NB: All of that having been said, our understanding of "the Church" is not confined simply to the words and deeds of the current crop of men in the sacred hierarchy.
This is precisely the way of the neo-Catholics who cannot bear to admit the errors of either the post-conciliar popes or the Council itself. For them, the voice of Holy Mother Church has been reduced to an undiscernible whisper that is routinely drowned out by the clamor of faithless churchmen.
So-called "traditionalists" (aka Catholics), by contrast, are ever attuned to the voice of Holy Mother Church who transmits and makes known the fullness of truth in all ages. We hear her speak even when the men who occupy the highest levels in the Church are singing an entirely different tune. We hear her all the more clearly when they are sinfully silent.
If this describes your own approach to the errors of the day, I challenge you:
Be consistent!
In the present case, unprecedented though it may be, our Holy Mother the Church is speaking loudly and clearly, telling all who care to listen:
By willfully rejecting, in the external forum, immutable truths that are taught with Divine authority; clinging to error over and against immutable doctrines that are based on Sacred Scripture and on the Tradition of the Church, and this after having been publicly called to account on more than one occasion, Jorge Mario Bergoglio has severed himself from the body of the Church.
This is what the voice of Holy Mother Church is stating; I am simply broadcasting it, if you will. Indeed, every well-formed layman has the competency to hear her. It serves no good purpose whatsoever, and even invites harm to oneself and to others, to pretend otherwise.
Could it be the case that Francis sincerely believes that he is doing God's will for the good of the Church, as opposed to willfully opposing the Church, in which case he is just a bad pope and not necessarily an antipope?
It may very well be that Francis is deluded into believing, and sincerely so, that he is serving the Church and her mission well. In fact, we should assume that this is the case lest we sin against charity!
At this, yet another critical distinction is in order:
Even though the objective matter of formal heresy involves acts that are described as "willful," the subjective matter of judging culpability and the internal disposition of the heretic's soul belong to God alone.
Interestingly, one of the most dangerous errors being spread via Amoris Laetitia is that one other than God can deem that an individual is not subjectively culpable for persisting in activities that are objectively evil.
Humankind simply has no right to make such judgments. One will notice that the dubia seeks to address this very error. Let's not make it our own!
Subjective matters concerning the internal disposition of Jorge Bergoglio's soul, even if we could know them, in no way alter the objective realities already discussed at length; namely, he has judged and revealed himself to be a formal heretic and an antipope.
Conclusion    
At this, let us hope and pray that the cardinals and bishops will do their duty for the good of souls; making it clear to all the faithful that Francis is willfully teaching error, issuing a formal correction, openly declaring him an antipope, and taking the necessary steps to replace him.