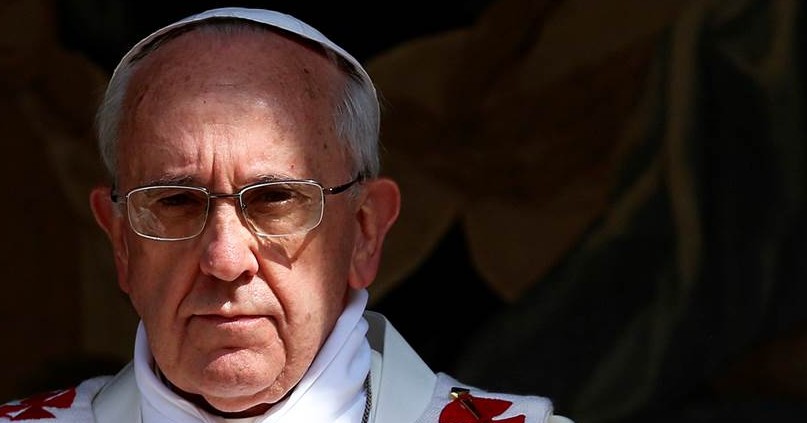 Yesterday on his RadTrad Thomist blog, Dr. Peter Chojnowski shared some of his firsthand knowledge concerning the inner workings of the Fatima Center in an article entitled, What Fr. Gruner Actually Thought and Wanted.
He begins:
All of what I write here was either told to me by Fr. Gruner himself on numerous occasions or told me by my dear friend John Vennari in private conversations, either over the phone or face to face. For all of those involved in the controversy, we must remember what Aristotle said when confronted with a fundamental disagreement with his teacher, mentor, and colleague Plato, "Truth is more important than friendship"; and what are we all about but truth.
Among the insights offered by Dr. Chojnowski are those concerning Fr. Gruner's deeply held conviction that the Third Secret included the following:
1) Our Lady's warning that there would be an "evil Council."
2) Our Lady's warning that the Mass was "not to be changed."3
3) Our Lady's warning that "one third of the stars shall be swept from the heavens, by tail of the Devil": Fr. Gruner interpreted this as indicating that 1/3 of the priests and bishops would serve Satan directly.
4) The Apostasy in the Church "would come from the very top," in other words, from at least one or more men who were designated as being "the pope." Cardinal Ciappi — who Fr. Gruner continually cited — was famous for indicating that this was the Third Secret, which he had read himself.
Leaving no room for doubt, Dr. Chojnowski immediately stressed:
In other words, Fr. Gruner saw the Third Secret as being a complete vindication of the traditionalist movement. Obviously, in Fr. Gruner's understanding, the Third Secret was a condemnation of Vatican II, the New Mass, many of the clergy of the post-conciliar Church, and an indication that a man or men designated as pope would be the ones actually pushing the apostasy in the Church. What was Our Lady warning us against? The New Doctrine, the New Mass, the New Priesthood, and the New Popes.
How else can we possibly interpret what he said about the Third Secret? The whole purpose of the Third Secret was to warn people against the Novus Ordo religion. This is clearly what Fr. Gruner intended to convey to me. [Emphasis in original]
With this in mind, let it be said that those who now have the immense privilege of writing and speaking under the aegis of the Fatima Center are dishonoring Fr. Gruner's legacy by engaging in tactics designed to win the support of neo-conservatives by dancing around the grave errors attached to "the Novus Ordo faith."
Much more must it be said that holding one's tongue while influential churchmen-of-the-council attempt to wed the message of Fatima to "the New Doctrine, the New Mass, the New Priesthood, and the New Popes" are dishonoring Our Lord and Our Lady!
Dr. Chojnowski went on to state:
With regard to the papacy, however, we must consider this. Fr. Gruner came to believe that Francis I was not a true pope, but that Josef Ratzinger/Benedict XVI had retained the office. So it would have to be Benedict that would consecrate Russia to the Immaculate Heart and not Francis.
I made mention of this fact back in June for the benefit of those who consider questions concerning the "resignation" of Benedict XVI the exclusive franchise of conspiracy theorists and kooks.
As I suggested at the time, while some may certainly disagree with my own sense that the resignation has all the hallmarks of invalidity, dismissing that opinion as sheer nonsense also means dismissing the concerns of men far brighter and holier than most of us combined; Fr. Nicholas Gruner among them.
I am especially grateful to Dr. Chojnowski for providing confirmation concerning Fr. Gruner's assessment of this unprecedented situation, in particular for a reason that I have yet to share publicly.
A once hidden video rediscovered
As I prepared to write the aforementioned post, I went to the Fatima Center's Youtube channel where I had previously watched a video wherein Fr. Gruner publicly called into question the validity of Benedict's resignation, and likewise the pontificate of Francis.
The setting was Deerfield, IL; the date, 14 November 2014.
I was present for Fr. Gruner's talk, but I wanted to post the video for the benefit of those who may have doubted the accuracy of my memory.
Strangely, however, upon returning to the Fatima Center's list of videos taken at that conference, I discovered that the video I was seeking had apparently (as you may see for yourself) been made "private;" i.e., it was no longer available for public viewing.
I reached out to one of my friends at the Fatima Center for an explanation, but never received an answer as to why Fr. Gruner's talk was no longer available.
Make of this what you will.
In any case, I am pleased to say that I have since been able to obtain a copy of Fr. Gruner's presentation. The relevant excerpt (about 6 minutes in length in order to provide adequate context) follows; with specific mention of Benedict's resignation beginning at roughly the 5 minute mark. [NOTE: Father misspeaks when giving the date of Benedict's alleged departure when he says "2012." It actually took place in 2013.]
One may have noticed that Fr. Gruner left precious little doubt that, in the celebration of Holy Mass, he did not pray for Francis as if he were a true pope!
Is the current brain trust of the Fatima Center embarrassed by this? Are they concerned that Father's well-founded doubts concerning the so-called Bergoglian "pontificate" may scare off potential new supporters from among the ranks of the neo-conservatives?
I cannot say for certain, but what I do know is that even though, according to Dr. Chojnowski, "John Vennari was not pleased by [Fr. Gruner's position on the papacy] at all, not at all," the decision to remove from public viewing the video under discussion didn't take place until after John had passed.
Again, make of that what you will.
For those of you who have yet to read Dr. Chojnowski's blog post directly, I would encourage you to do so.
At this, I will repeat in essence a thought that I recently shared privately with my confreres, Peter Chojnowski and Cornelia Ferreira, as it applies to all who wish to spread the true Fatima message:
We need to be careful to always frame our views in terms of faithfulness to Our Lord, Our Lady and tradition; not in terms of what either Fr. Gruner or John Vennari may have done; what they may have believed, or what they may have wanted.
If we do this, there will be no need for devising tactics that may, or may not, garner support among those who oppose us – in the manner of the "traditional-conservatives."
Our task is far simpler than that; we need only speak and defend the truth, while renouncing error wherever it may arise.
Our tenacity in telling the whole truth at akaCatholic continues to bear temporal costs. With fewer and fewer like-minded outlets left, we genuinely need your support. Thank you in advance!