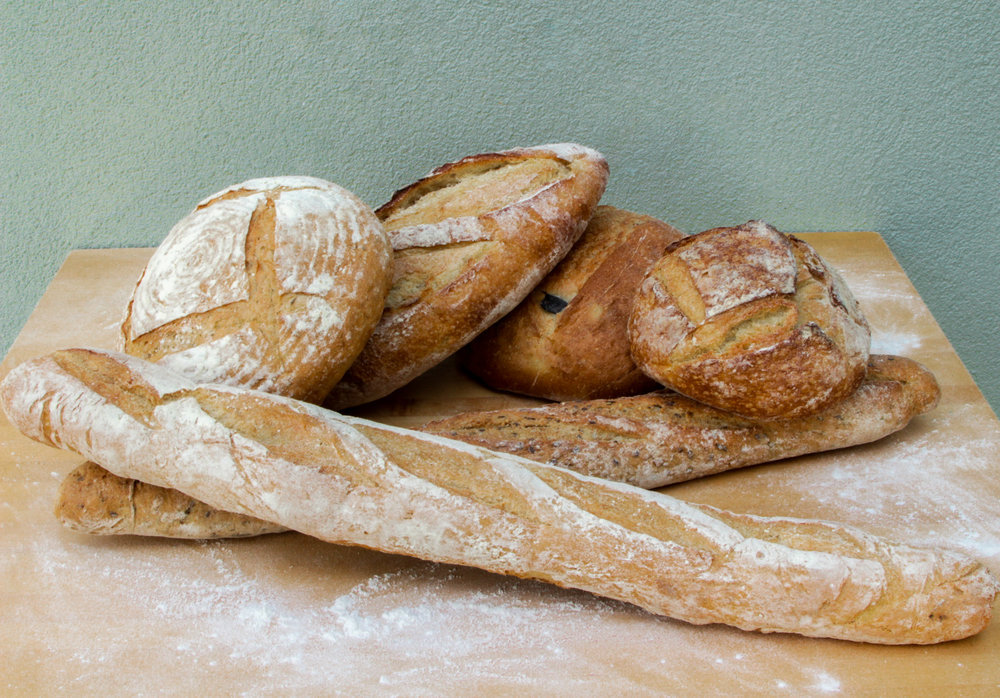 As some readers may already be aware, the Novus Ordo Watch blog has weighed-in on what it calls A Dispute between Steve Skojec and Louie Verrecchio.
This refers to my previous post, which, for the record, is not at all personal – for me, it's about the Faith. Period. That said, I would like to offer the following.
In the aftermath of my post, Steve Skojec ran to social media to cry foul at having not been approached privately before I published my article. This reminds me of those persons who (especially in the early years of the Bergoglian Occupation) sanctimoniously complained that writers like me should do the Christian thing and send private letters to Francis rather than pen refutations of his soul-endangering errors.
Look, both Steve Skojec and I publish our thoughts and ideas on the Faith in the public realm by choice. This isn't a place for men with fragile egos; those who can't handle public criticism of their opinions shouldn't disseminate them beyond the scope of the merely personal. Simple. That is why you won't find me whining that Novus Ordo Watch didn't first send me a personal note and a fruit basket before publicly denouncing my work.
On the contrary, I wish to begin by expressing my gratitude to NOW for the research that was done, and I encourage readers to follow the link to check it out for themselves.
I'll begin my response by addressing a couple of tangential comments. NOW writes:
Why is neither Skojec nor Verrecchio quoting from pre-Vatican II Catholic theology books on this issue? Their failure to even attempt to do so illustrates the fundamental problem so prevalent in Resistance Land…
Speaking for myself, I can assure readers that I most certainly did attempt to do so, but even after spending literally hours searching for reliable pre-conciliar sources on this subject, I was unable to find much of value. It is a matter of genuine difficulty for those of us seeking nothing more than to be truly Catholic in our understanding.
Elsewhere in its post, NOW refers to Fr. Gregory Hesse as an "oddball canon lawyer." They would have to explain what is meant by "oddball," but having listened to a number of Fr. Hesse's conferences, it is clear to me that he relies very heavily on the very pre-conciliar texts that are being encouraged. It is for this reason that I find it reasonable to put considerable stock in his opinion on the matter.
There are a number of valuable citations in the NOW post that are well worth consideration. I will limit myself, however, to just two, beginning with the following:
To consecrate outside the Mass would not only be a sacrilege, but probably also an attempt at invalid consecration. The priest would certainly not perform that action in the person of Christ, nor according to the intention of the Church, which is restricted to the celebration of the Mass.
(Rev. P. Charles Augustine, A Commentary on the New Code of Canon Law, vol. IV [St. Louis, MO: Herder, 1920], p. 156)
I get it. Theologians – faithful ones at any rate – frequently speak in cautious tones on questions that have yet to be definitively addressed by Holy Mother Church. [More on that momentarily.] In other words, they avoid expressions of absolute certitude on such matters, and it is for this reason, presumably, that Fr. Augustine writes, "probably also an attempt at invalid consecration."
Be that as it may, Fr. Augustine left absolutely no room for doubt whatsoever in the very next sentence when he stated, "The priest would certainly not perform that action in the person of Christ, nor according to the intention of the Church…"
OK, folks, let's do the math; it's not difficult.
Basic sacramental theology is crystal clear: One of the indispensable conditions for validity is the intention to do what the Church does. According to Fr. Augustine, however, this is certainly not the case regarding an attempted consecration outside of Mass.
Furthermore, basic sacramental theology informs us that it is Christ Himself acting in the sacraments as the minister performs the rite in persona Christi. Fr. Augustine is equally as clear on this note, saying that this is certainly not the case when consecration is attempted outside of Mass.
If the pre-Vatican II Catholic theology book cited by the writers at NOW is worth the paper it's written on, then a faithful Catholic has no choice but to conclude that a consecration outside of Mass is certainly not valid.
At this, I would remind readers that the current "dispute" concerns two very specific scenarios as presented in Skojec's article on the Novus Ordo Paradigm. He writes:
Technically, a priest has the power to consecrate the Eucharist anywhere. It's legally forbidden, but he can do it. He can sit at a bar, drunk, and consecrate bread and wine if he says the right words with the right intention. He could even do the same thing at a satanic Mass for the purposes of desecration.
With regard to the first scenario, NOW provides the following:
Finally, regarding the question of a priest being drunk when attempting to confect a sacrament, we also have a rather clear answer from an unquestionably traditional source:
…[H]e who would administer a sacrament in a drunken, or somnambulistic [=sleepwalking], or hypnotic state, would perform an action that is null, even though before the occurrence he might have had the most formal intention of doing what the Church does; for in that abnormal state he no longer acts as a rational being capable of being the representative of Christ and the Church.
(Very Rev. P. Pourrat, Theology of the Sacraments [St. Louis, MO: Herder, 1910], p. 393)
Here, Fr. Pourrat does not refrain from expressing certitude in the least; he plainly informs us that the action of a drunken priest as described by Steve Skojec is null.
One of the wonderful things about the Catholic faith is that it makes good, logical sense. In the present case, the very idea that Our Blessed Lord can be ordered, as it were, by a drunken priest to become "truly, really, and substantially contained … His Body and Blood together with His Soul and Divinity" (Cf Council of Trent, Session XIII) under the species of a dinner roll on a bar is as illogical as it is offensive.
This notion has been expanded to include claims made by Skojec's defenders (also addressed by NOW) that a priest can simply utter the words of consecration in a bakery (silently even) and turn all of the bread therein into the Real Presence of Jesus Christ, if only he intends to do so. In addition to the initial sin, just imagine the sacrilege that would ensue at the hands of innocent people who know no better!
Ask yourself, doesn't it make far more Catholic sense for Our Lord and His Church to see to it that His Real Presence – the Bread of Life no less – should be recognizable as such by restricting valid consecration to the celebration of the Mass? (See Fr. Augustine's quote.) 
In conclusion, I wish to return to the idea of faithful theologians speaking in cautious tones on questions that have yet to be definitively addressed by Holy Mother Church. This pious predisposition can be observed in a number of the quotes offered in the NOW article; e.g., expressions such as probably invalid or at least doubtful.
Bear well in mind, however, that these men lived and wrote during the pontificates of Pope St. Pius X, Benedict XV, Pius XI and Pius XII – at a time when it made good sense to wait for Holy Mother Church to pronounce before speaking boldly on such matters.
Today, life is very different. (Thank you, Captain Obvious.)
Not only are there no such men-in-white to be found, the theoretical proposition of an attempted consecration outside of Mass (which for each of the theologians cited meant the Mass of Ages) is no longer just a matter of mere speculation thanks to the rise of the Novus Ordo – a bastard rite that all self-identified "traditionalists" (aka Catholics) recognize as evil.
For this reason, though it may offend the weaker among us, I feel no need to tiptoe through the tulips on this matter. What Steve Skojec wrote, even though offered in an effort to make a valid point concerning the deficiencies of the Novus Ordo, is repugnant and offensive to Catholic sensibilities.
Ironically, it only served to undermine the very point he wished to make, confirming in their error those who are hyper-focused on the idea that Jesus is made present on the altar no matter how evil the rite may be; even if it should cease to be the Mass at all.