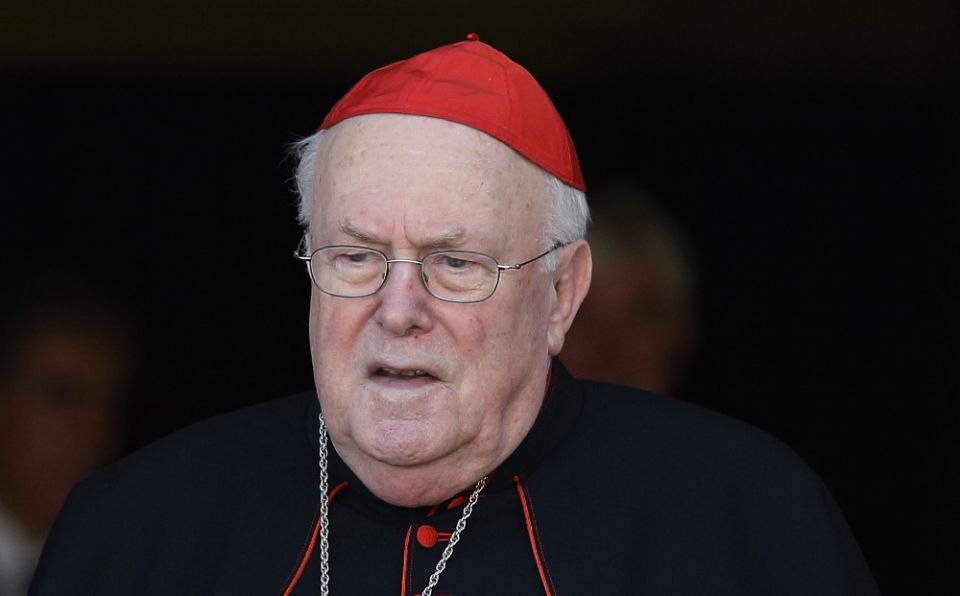 On April 12, LifeSite News posted a book review, written by Maike Hickson, of Gerard O'Connell's new book, "The Election of Pope Francis." The book, we are told:
…is a detailed sort of diary, in which O'Connell describes the atmosphere of that 30-day period – 11 February-13 March 2013 – and how the cardinals, caught off guard by Benedict's unexpected resignation, tried to discern whom they could and should elect.
So, who is this O'Connell character? According to Mrs. Hickson, he is the husband of Argentinian journalist Elisabetta Piqué and a personal friend of Francis. How personal?
Bergoglio also baptized one of his children, and he met with the O'Connell family just ahead of the conclave. O'Connell is the Rome Correspondent for the Jesuit magazine America edited by Father James Martin, S.J.
Elisabetta Piqué also happens to be the author of the authorized biography, Francisco, Vida y Revolución (Francisco, Life and Revolution); a Spanish language text not widely read in the English-speaking world. That, however, does not mean that its revelations are being ignored.
According to Piqué, there was a certain irregularity in the balloting procedure at Conclave 2013. She writes:
In the fifth round, he's [Bergoglio] about to reach and surpass the magical threshold of seventy-seven votes. But something unexpected happens: after the voting but before the ballots are reads, the scrutineer mixes them up inside the box but then realizes as he counts then that there is one extra, 116 instead of 115. It seems that one of the cardinals accidentally put two ballots in the box, one with his choice of pope and a blank one that got stuck to the actual ballot. These things happen.
Before we move on, let us ask, but how does she know that this thing happened at Conclave 2013? After all, the cardinal electors are sworn to secrecy upon pain of excommunication.
The answer, it seems, is that it is Jorge the Humble himself who revealed these, and many other details, to Piqué about what went on during the proceedings; including which cardinals received votes, and how many, during each round of balloting.
Not surprising given that this is the same man who considers himself unbound by Catholic dogma.
Yes, but are the details accurate?
In his soon-to-be-released book, Piqué's husband, Gerard O'Connell, provides much the same detailed accounting of Conclave 2013. Michael Sean Winters, a writer for the National Catholic Reporter, in his own review of O'Connell's book, wrote:
Who would have disclosed this? Who would have remembered the vote totals with such precision? How can we verify this account? I do not know the answers to those questions but I will tell you this: When I posed them to a cardinal, he replied, "I think Gerry nailed it."
In any event, the fact that Piqué's retelling was even published in L'Osservatore Romano should put the accuracy of her reporting beyond any doubt. As such, some noteworthy individuals have suggested that the election results may be invalid according to the conclave's procedural rules as set forth by John Paul II in the Apostolic Constitution Universi Domenici Gregis.
Among them, well-respected Italian journalist, Antonio Socci, who raised this very concern in his book, Non è Francesco.
More noteworthy still is the position taken by Rene Henry Gracida, Bishop Emeritus of the Diocese of Corpus Christi, who in addition to citing the aforementioned procedural irregularity as grounds for questioning the validity of Conclave 2013, wrote:
I believe that the election of Jorge Maria Cardinal Bergoglio in the Conclave of 2013 was perhaps either illicit or invalid or both because of the provisions of the Apostolic Constitution Universi Dominici Gregis promulgated by Saint [sic] Pope John Paul II. That Apostolic Constitution prohibited the kind of conspiracy confessed to by the Cardinals of the 'Saint Gallen Mafia' which conspiracy was subject to an automatic excommunication. It is impossible for an excommunicated cardinal to be elected pope!!!
Bishop Gracida has also publicly stated, "I believe that Pope Benedict XVI was criminally forced to resign."
This brings me back to Gerard O'Connell's new book, which focuses primarily on events that happened over six years ago! Given his connections, certainly he had ready access to all of the information contained in his book long ago; in fact, it may very well be that the book has been ready to go for years. So, why is it just now being published?
At least one reason, it seems to me, may be that Godfried Danneels – the cardinal who apparently didn't understand the meaning of omertà and just couldn't keep his mouth shut – has finally died. This is the man who openly bragged about the activities of the St. Gallen "mafia" and their efforts to oppose Benedict XVI and secure votes for Jorge Bergoglio during conclave 2013.
A reading of Maike Hickson's book review tells me that the publication date of O'Connell's book – like so many other things associated with the "so-called pontificate of Francis" (to quote Fr. Nicholas Gruner yet again) – is part of a well-calculated PR initiative; more specifically in this case, an attempt at damage control in light of questions that continue to swirl concerning the activities of the so-called St. Gallen mafia vis-a-vis Conclave 2013.
O'Connell goes out of his way to convince readers that there was no campaigning on Bergoglio's behalf, and to the extent that his candidacy was being discussed by others, Jorge himself was unaware of any attempt on the part of the St. Gallen group or anyone else to promote him; much less did he give his consent to such activities.
At this, readers may recall Uncle Ted McCarrick's revelations about an "influential Italian" man who encouraged him to "talk up Bergoglio" in the lead-up to Conclave 2013. More on him momentarily…
O'Connell even goes so far as to quote Bergoglio as saying to friends, "I never thought I would be elected;" this even though it is widely accepted, and largely uncontested, that he was the runner-up at Conclave 2005. This reminds me that Benedict also claimed that he never thought of Bergoglio being elected in 2013. Protesting too much, anyone?
Surely, if the chest-thumping, loquacious Danneels was still alive, you can bet that he would be sought out for commentary in light of these denials, but alas, the Bergoglians were clever enough to wait for him to die.
Part of this still unfolding story concerns the activities of the aforementioned Mr. Theodore McCarrick, who, according to his longtime abuse victim, James Grein, was intimately connected with the St. Gallen group even from his seminary days.
It seems that McCarrick, in service to the aims of the St. Gallen group, may have done more than just "talk" Bergoglio up. According to a Catholic News Agency report:
"When he would visit Rome, Cardinal McCarrick was well-known for handing out envelopes of money to different bishops and cardinals around the curia to thank them for their work," a curial cardinal recently told CNA. "Where these 'honoraria' came from or what they were for, exactly, was never clear – but many accepted them anyway."
McCarrick. Homosexuality. Money. The Vatican Bank scandal. Benedict's mysterious departure. Jorge Bergoglio taking over. At the center of it all is St. Gallen.
The demise of Theodore McCarrick seems to have set in motion a domino effect that may very well lead to the unmasking of truly diabolical forces that have long been at work in the Vatican, the details of which have the potential for shaking the faith of a great majority of Catholics.
Without going any further afield, I will simply say this:
I believe that what has thus far been reported concerning the activities of the St. Gallen group is just the tip of a very large iceberg. While I do not believe for a moment that the evildoers are about to be expelled, I do believe that things are heating up with regard to their exposure, even if limited, and they know it.
Which is why the Bergoglians – and more importantly, the big money, one-world government powerbrokers behind them – have decided that the time has come for O'Connell's book to be published.
As such, I will be keeping an expectant eye open for new revelations concerning the St. Gallen group's hand in Benedict's departure and Bergoglio's installation sometime in the not too distant future.