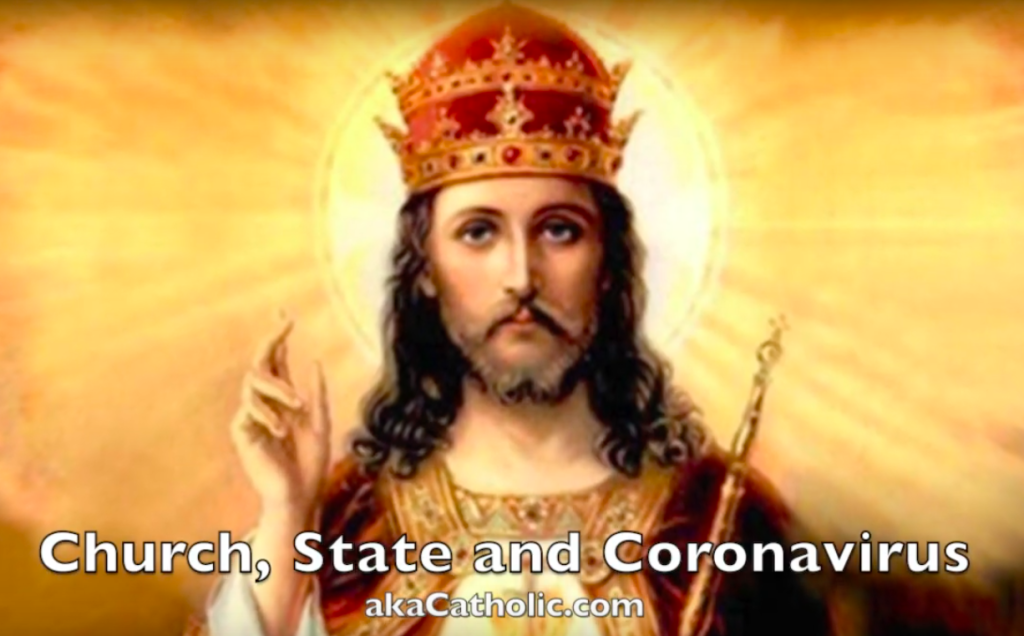 As governments around the world presume to suspend public Mass, who's standing up for the Sovereign Rights of Christ the King as made manifest in the eminent freedom of the Holy Catholic Church? If you guessed SSPX, you're wrong.
And yet, Archbishop Lefebvre could not have spoken more plainly about what lies at the very heart of the Society's mission and purpose in light of the Modernist takeover of Rome:
"The real fundamental conflict is the reign of Our Lord Jesus Christ. St. Paul tells us, Our Lord came to reign. They say no, and we, we say yes with all the popes."
In a recent letter to Fr. Davide Pagliarani, Superior General of the SSPX, I implored his intervention on behalf of Catholic tradition. In the video below, I share the contents of that letter and tell you how you can do your part.
For more on this topic, see previous posts HERE, HERE and HERE