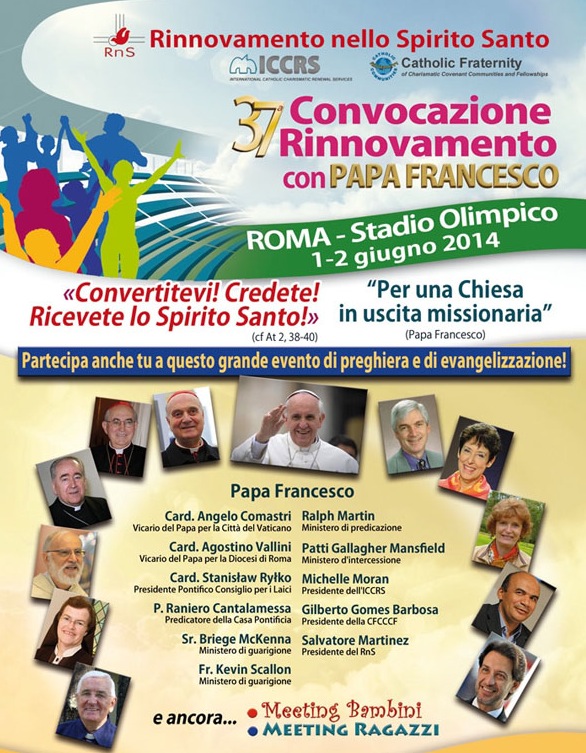 From Catholic News Service comes the following video of the Holy Father being "prayed over" by "Charismatic Catholics" at their gathering in Rome.
Fifty years ago no one, and I mean no one would recognize this activity as even remotely associated with the Holy Catholic Church. What exactly has changed since? (Rhetorical question.)
My opinion: In that stadium were thousands of people (clerics of all ranks included) who, for the most part, are victims of the crisis. The majority are not active in the neo-modernist rebellion that made this nonsense possible; they simply don't know any better.
Their Holy Mother, such as she is content to allow her children to be fed via a sacred hierarchy comprised of weak and sinful men, has handed them stones in place of the bread that was given to their forebears.
This, my friends, is a diabolical deception if ever there was one.