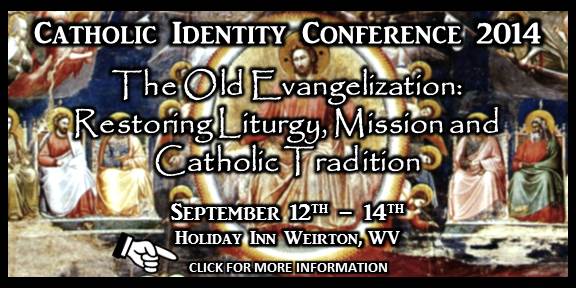 Please share this far and wide! This conference will feature celebrations of the traditional Mass on all three days (Friday evening, Saturday and Sunday mornings), great meals, excellent company and presentations on topics of great importance delivered by some of the best and brightest voices in the Church today speaking out in defense of Catholic tradition.
The lineup of speakers includes:
• Dr. John Rao
• Michael Matt of The Remnant
• John Vennari of Catholic Family News
• Christopher Ferrara
• James Vogel from Angelus Press
• Kenneth Wolfe of Rorate Caeli
• Michael Brendan Doughtery from The American Conservative
I – the least of these – will be delivering a presentation on the mission of the Church relative to the Kingship of Christ. I'm not sure what I'm looking forward to the most; speaking or listening.
The organizers of this event have worked very hard to make it affordable, with clergy able to attend for free and students at a deep discount. Please consider registering for this event while there's still time.
You can click on the banner or HERE for more information.