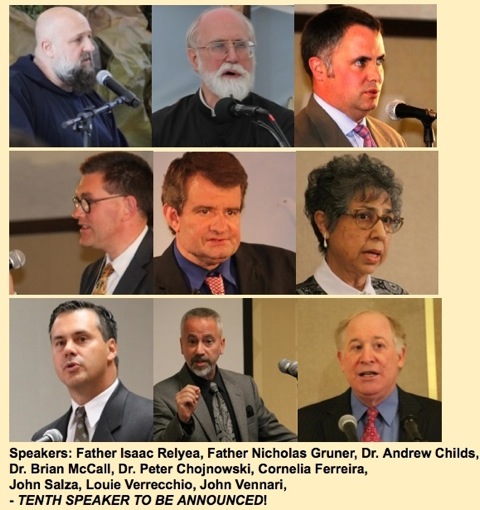 I'm pleased to say that I will be among an incredible line up of speakers at the 2015 Catholic Family News Conference taking place May 29-31 in Deerfield, IL (near O'Hare International Airport in Chicago).
Details about the conference, Children of the Latter Days: A Catholic Treatment of Apocalypse, Apostasy and Antichrist, are available at the CFN website (accessible by clicking on the title above).
Please consider attending if you're able, and in all cases, please forward this information to others who may be interested.
I spoke at the last CFN Conference and can tell you that it makes for an incredibly good time with outstanding talks, faithful traditional liturgies, good food and drink, and even a dash of live entertainment largely provided by the multi-talented Vennari clan.
It really is a blast. I hope to see you there.