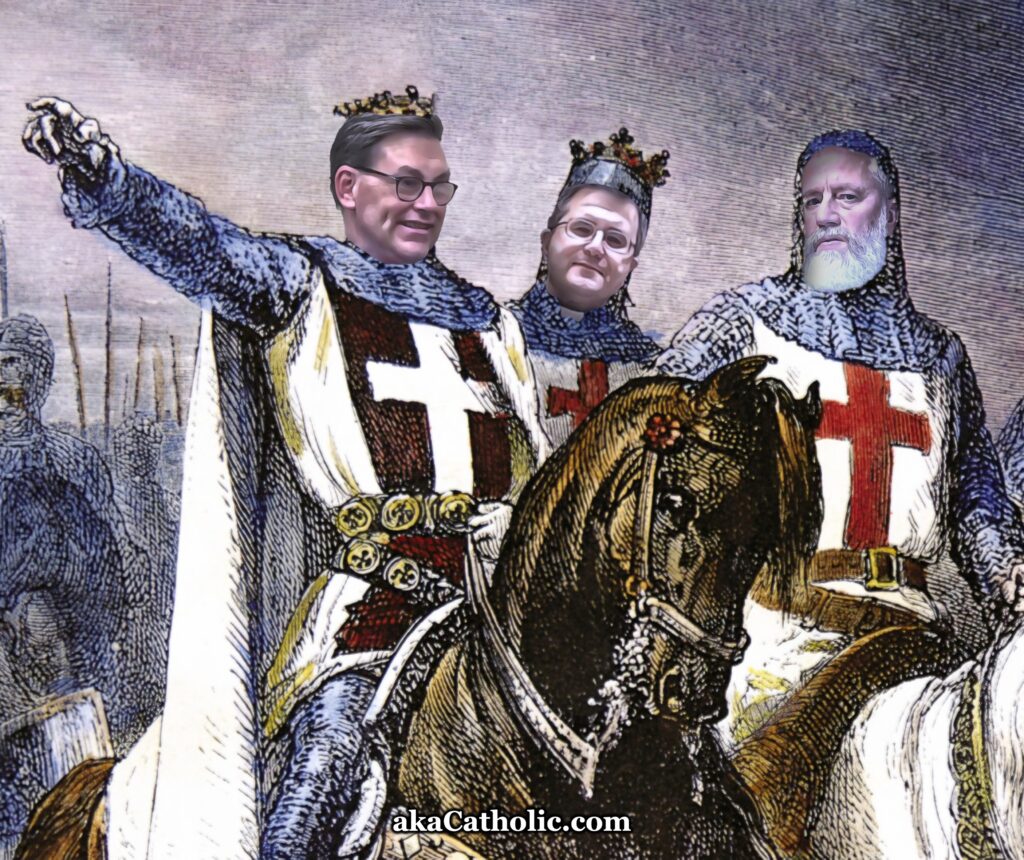 As I shared with readers last month, I recently engaged in a cordial exchange with Brian McCall and Matt Gaspers of Catholic Family News about the state of the Novus Ordo Missae, and we discovered that there is a substantial amount of agreement between us.
Despite the common ground that we share on matters liturgical, we draw a range of differing conclusions on other important questions concerning the post-conciliar crisis.
For example:

Is Vatican II a valid ecumenical council of the Church? Is Francis truly the pope? Is it safe to treat him as such? What does it mean to be subject to the Roman Pontiff anyway?
Given the fact that it is public knowledge that our answers to these crucial questions differ widely, the unwritten code of conduct crafted by the practitioners of Catholic Cancel Culture demands that we cease all interaction save for denigrating and insulting one another as purveyors of false and dangerous ideas.
But alas, Catholic Cancel Culture is for cowards!
Thankfully, Brian proposed the idea of the two of us engaging in a video conversation – not a debate, but rather a respectful discussion – about these and other important issues, knowing full well that our views differ.
I'm pleased to announce that the discussion took place just a few days ago, and furthermore, we were honored to be joined by Fr. José Miguel Marqués Campo, who regular readers will recognize as a contributor to akaCatholic.
In full, the conversation lasted over two hours, so we've decided to publish it in three parts. Below, is a link to Part One. My expectation going in was that it would be an edifying discussion for all concerned and, all glory and honor to Almighty God, it didn't disappoint.
NOTE: This video is also available on the Catholic Family News Youtube channel, HERE. Please visit this page to leave your own commentary. Also, please be sure to thank Brian for his hospitality and Fr. Campo for his valuable insights. I uploaded the video to my Vimeo page mainly in order to correct the audio. (My portion plays only through the left channel on Youtube, making it difficult for some viewers to hear.)
If you believe that efforts such as this are useful, please consider helping me meet the considerable challenge of keeping akaCatholic afloat.