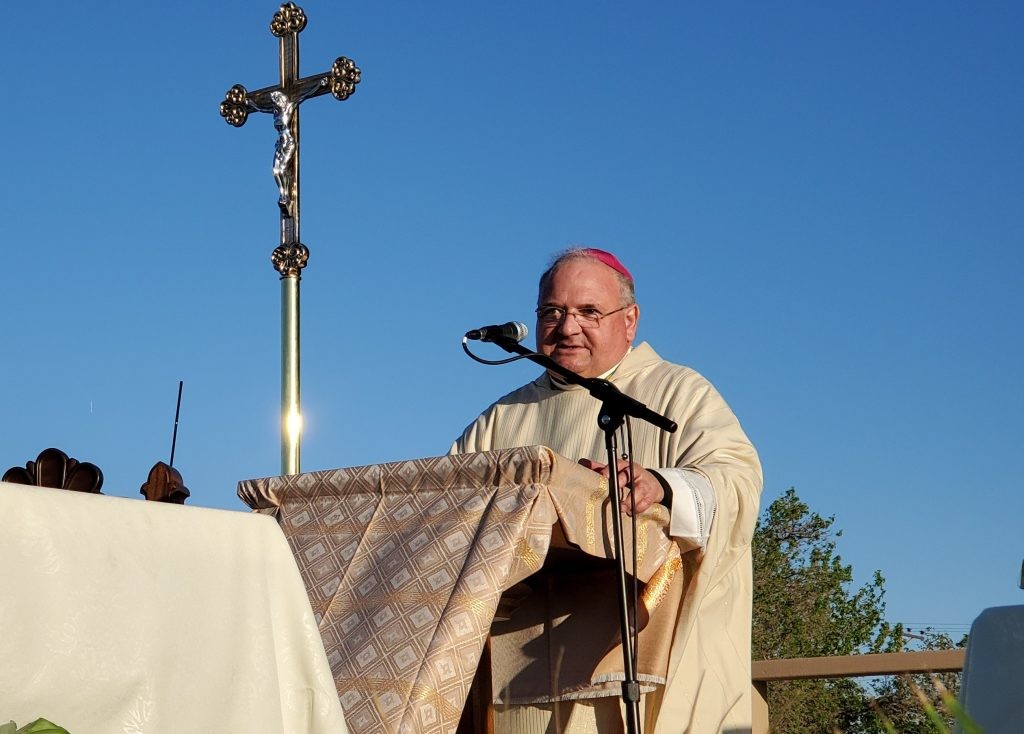 Catholic social media is all abuzz this morning over news that Bishop Peter Baldacchino of Las Cruces, NM, has become the first U.S. bishop to lift the ban on public Masses.
"We need ALL bishops to follow his example," wrote one exuberant gentleman in response to the wonderful news. "Finally," another well-meaning commentator said, "a bishop who really cares about his flock!"
Certainly, let us assume that Bishop Baldacchino really does care about his flock, but let's not make plans for his canonization just yet; in the present case we're talking about a "flock" consisting of a maximum of four – count them, four – individual faithful at any given Mass.
As reported by Catholic News Agency:
The announcement came days after New Mexico's governor banned gatherings of more than 5 people, a restriction Baldacchino said priests must observe, even as the bishop expressed his objection to it …
To comply with the governor's directive, guidelines issued to all priests limit attendance at Mass in church buildings to 5 people, including the celebrant, and insist that a minimum safe distance of six feet be observed and all seating sanitized after Mass ends.
At this rate it would take half-a-dozen Masses just to include all of the Las Cruces priests who have been credibly accused of sexually abusing children, and that's with the molesters vested and  concelebrating.
Got a family of five? Sorry mom and dad, you're gonna have to split up. 
The reality is that Baldacchino is not the least bit heroic; rather, he's just one of hundreds of weak-kneed prelates who behave as if the State has dictatorial power of the Church, taking a I don't agree with the civil authority, but I have no choice but to follow approach.
Evidently, he like so many others has neither the spine nor the sensus Catholicus to invoke, or even express, the Sovereign Rights of Christ the King as made manifest in the eminent freedom of the Holy Catholic Church in matters pertaining to her salvific mission.
Baldacchino has been in the news in recent weeks, and receiving plenty of conservative attaboys, for offering "parking lot" Masses with the faithful remaining in their cars.
Sorry folks, this isn't the behavior of an intrepid shepherd, it's the cowardice of a man who is determined to bend over backwards in order to obey the secular authorities, regardless of how egregiously they happen to encroach upon the exclusive jurisdiction of the Church.
In the end, this is far from breaking news; the real story here was written more than half-a-century ago when Vatican Council II uncrowned Christ the King.