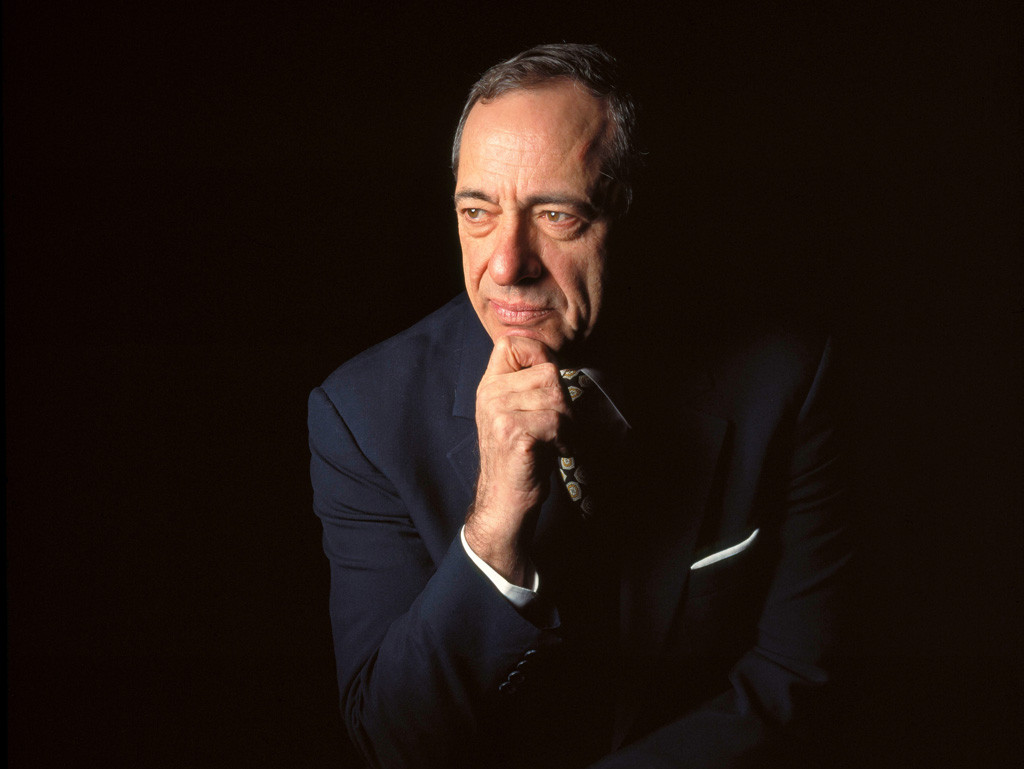 The year was 1984; New York Governor Mario Cuomo strode onto a stage at the University of Notre Dame and delivered a speech that arguably altered the American political landscape for decades to come:
As Catholics, my wife and I were enjoined never to use abortion to destroy the life we created, and we never have. We thought Church doctrine was clear on this, and—more than that—both of us felt it in full agreement with what our hearts and our consciences told us.
And then the other shoe dropped: "But not everyone in our society agrees with me and Matilda."
Cuomo went on to quote selective Catholic sources, American historical references and political philosophy citations in order to build a case allowing for "faithful" Roman Catholic politicians to support legislation assuring a so-called "right" to abortion, even though they "personally oppose" it.
In 2009, a quarter century after Cuomo's speech, then Archbishop Raymond Burke delivered a speech of his own at the National Prayer Breakfast in Washington, D.C. attacking the New York goveroner's flawed argument, albeit without naming him:
How often do we hear Catholic legislators who vote in favor of anti-life and anti-family legislation claim that they are personally opposed to what the legislation protects and fosters, but that they as public officials may not allow religious beliefs to affect their support of such legislation?
Archbishop Burke went on to say that what is needed is for individual believers to take responsibility for the state of the nation, and that means putting one's convictions into action:
I come to you, not as someone who stands outside of our nation but as a citizen who, with you as fellow citizens, takes responsibility for the state of our nation and, therefore, cannot remain indifferent and inactive about what most concerns the good of us all, especially those among us who are small, weak and defenseless.
He went on to deliver some harsh words for those who would seek to avoid the persecution that comes from speaking out in defense of truth:
If we as individuals or our Catholic institutions are not willing to accept the burdens and the suffering necessarily involved in calling our culture to reform, then we are not worthy of the name Catholic.
Archbishop Burke was, of course, entirely correct; "personal opposition" isn't nearly enough.
Fast forward to today…
Given the opportunity, I would like to ask His Eminence if the same arguments can be applied to the present ecclesial crisis, and most notably as it concerns the Church's "legislators," so to speak; meaning, those who by virtue of their episcopal consecration govern with the authority of Christ, such that he'd be willing to say:
I come to you as a member of the sacred hierarchy who takes responsibility for the state of our Church, therefore, I cannot remain indifferent and inactive about what most concerns the good of us all, especially those among us who are small and weak of faith…
If we as individual bishops are not willing to accept the burdens and the suffering necessarily involved in calling our Church to reform, then we are not worthy of the name Catholic.
Let's take a look at a real world example:
Consider, if you will, the grave harm being done to souls by virtue of the pope's recently announced plans to travel to Lund, Sweden, where he will join with members of the Lutheran World Federation (LWF) in a liturgical celebration of Martin Luther and the Protestant revolt, offering such diabolical "prayers" as:
"O Holy Spirit: help us to rejoice in the gifts that have come to the Church through the Reformation… Thanks be to you O God for the many guiding theological and spiritual insights that we have all received through the Reformation. Thanks be to you for the good transformations and reforms that were set in motion by the Reformation…"
If one was able to ask [INSERT NAME OF FAVORITE CONSERVATIVE PRELATE HERE], under oath, if he "personally opposes" the idea of the pope praying with heretics in such a manner, knowing very well that in so doing he risks lending Christian credibility to their stances on homosexuality, marriage, the priesthood, Holy Mass, the Blessed Virgin, Protestantism itself, etc., how do you think he would answer?
I don't really know how many bishops would answer in the affirmative, but there can be little doubt that a certain number of them would have to admit to being truly outraged by this latest assault on our Catholic faith.
Well, where are they and why are they silent?
The answer: They suffer from Mario Cuomo Syndrome – a self-imposed state of delusion wherein a false sense of security derived from a supposed "personal opposition" is allowed to override the sense of Christian duty that otherwise compels them to speak.
One suspects that there are those who might suggest that it is prudent to wait and see if the October event actually takes place, but such men only deceive themselves further.
Even if God in His mercy should end this dreadful pontificate tomorrow, and even if the next Bishop of Rome thinks better of mocking Our Blessed Lord by joining the heretical descendants of Martin Luther to give thanks for the grave evils the Protestant revolt continues to perpetrate against the Body of Christ, the damage is already done.
The message is being disseminated worldwide even as I type: The Catholic Church is just one "brand" of "Christian" among many, the apostate communities of the LWF included, and there can be no doubt that souls will perish as a result.
Bear in mind, this is just one of many horrid happenings in the Church that is being met with silent toleration on the part of our all-too-comfortable "conservative" clergymen.
Now, imagine how the particular judgment of these men will go when they inform Christ, "But Lord, I was personally opposed to that!"
I'm going to go out on a limb here and say that many of them will fare no better than Mario Cuomo; in fact, they may even fare far worse given the fact that eternal life is at stake in this case.
I'll wrap this up by inviting you to read the words of Cardinal Burke in light of the current ecclesial crisis once more; this time from a 2013 interview in which His Eminence spoke very well about the evils of silent toleration and political correctness; in this case, with respect to the matter of homosexuality (about which, incidentally, the LWF comes down on the side of evil):
"Tolerance is a virtue, but it is certainly not the principal virtue; the principal virtue is charity. Charity means speaking the truth … The virtue of charity leads us to be kind and understanding to the individual, but also to be firm and steadfast in opposing the evil itself. This confusion is widespread. I have encountered it many times myself as a priest and bishop. It is something we simply need to address. There is far too much silence — people do not want to talk about it because the topic is not "politically correct." But we cannot be silent any longer or we will find ourselves in a situation that will be very difficult to reverse." – Cardinal Raymond Burke

It is clear that a certain "ecclesial correctness" is at play among the bishops, wherein direct criticism of the pope's gravely dangerous words and deeds is considered verboten, but as Pope St. Pius X said with regard to the modernists:
"The security of the Catholic name is at stake. Wherefore, as to maintain it longer would be a crime, We must now break silence, in order to expose before the whole Church in their true colours those men who have assumed this bad disguise." – cf Pascendi Dominici Gregis