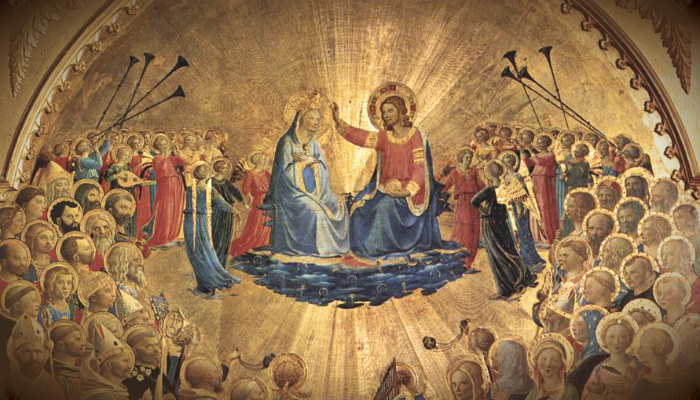 Ave Regina Cælorum, Marian Antiphon chanted in the Traditional Roman liturgy from 2 February (Feast of the Purification of the Virgen Mary / Presentation of the Lord) through Holy Wednesday at the Hour of Compline.
Sung by Fr. José Miguel Marqués Campo at the end of the Holy Sacrifice of the Mass at the Basilica of the Sacred Heart of Jesus, Gijón, Archdiocese of Oviedo (Asturias) Spain on 7 February 2016, accompanied by our young and talented organist, Ramón Villoria.
Ave Regina Cælorum,
Ave Domina Angelorum:
Salve radix, salve porta,
Ex qua mundo lux est orta.
Gaude Virgo gloriosa,
Super omnes speciosa,
Vale, o valde decora,
Et pro nobis, Christum exora.
***
Hail, O Queen of Heaven, enthroned!
Hail, by Angels Mistress owned!
Root of Jesse, Gate of morn,
Whence the world's true light was born:
Glorious Virgin, joy to thee,
Loveliest whom in Heaven they see:
Fairest thou, where all are fair,
Plead with Christ our sins to spare.