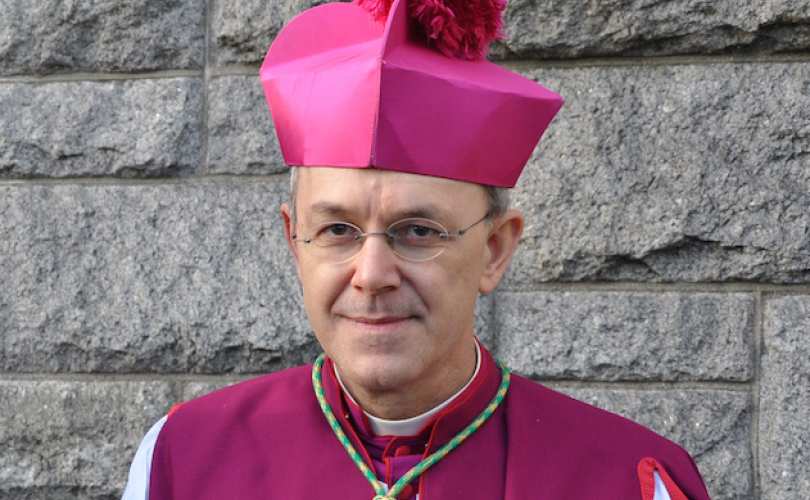 Last week, the blogsites Adelante la Fe and Rorate Caeli posted an interview with Bishop Athanasius Schneider that, thanks to the wide coverage it received, is likely already familiar to most of our readers.
Much indeed has been written about the many good things that His Excellency had to say.
In this post, however, I'd like to focus on what Bishop Schneider strongly implied – the way in which churchmen commonly offer public criticism of their confreres.
In the present case, the "target" is no less than His Humbleness, Francis.
Take a look at the following excerpt taken from the interview (~2 minutes in length). It includes part of Bishop Schneider's response to a question about the proper Catholic approach to Francis. In other words, while he may seem to be speaking in general terms; he is not.
We'll discuss it below.
It is perfectly clear that in discussing "a dictatorship" that does not allow for "discussion" and "correction," which creates an "atmosphere of intimidation, of repression, of fear," Bishop Schneider is speaking very directly to the Bergoglian Reign of Terror.
His Excellency went on to say of the present situation that "this is not the atmosphere of the Holy Spirit, no way."
One notes as well that he contrasted Rome under Francis with "a true atmosphere of Church, spirituality."
In this, the word "true" stands out; i.e., Bishop Schneider seems to be telling us that he senses something decidedly false about the status quo.
Did he have in mind false doctrines, false mercy, or perhaps even a false pope?
Bishop Schneider then went on to mention Saint Catherine of Sienna, a Doctor of the Church, and how she approached a wayward pope in her day, recalling that she said:
"When [if] you will not convert, then please step down; renounce the papacy!"
Now, bear well in mind that Bishop Schneider isn't giving us a history lesson simply because he finds it interesting; he is pointing to the past because it is relevant to the present situation concerning Francis.
When you will not convert…
Bishop Schneider appears to be suggesting that Francis stands in need of conversion; obviously, to the Catholic faith.
But if a man is not Catholic, neither is he pope!
So why would anyone implore him to step down from an office he does not truly occupy?
For the simple reason that doing so would eliminate confusion and more clearly reflect the truth.
In any case, with just this brief video excerpt in mind, one could hardly claim to be surprised if it was discovered that Bishop Schneider privately believes that Jorge Bergoglio is a formal heretic and thus not a true pope; even though he has refrained from saying so publicly.
For how many other Catholics is this the case?
I am reminded of "The Emperor's New Clothes," the following brief synopsis of which is taken from Wikipedia:
A short tale … about two weavers who promise an emperor a new suit of clothes that they say is invisible to those who are unfit for their positions, stupid, or incompetent. When the Emperor parades before his subjects in his new clothes, no one dares to say that they don't see any suit of clothes on him for fear that they will be seen as "unfit for their positions, stupid, or incompetent". Finally, a child cries out, "But he isn't wearing anything at all!"
No one actually knows the private convictions of Catholics (the sacred hierarchy included) with respect to Francis, and the degree to which the aforementioned "atmosphere of intimidation, repression, and fear" compels them to refrain from making them known lest they be seen as "unfit for their positions, stupid, incompetent," or perhaps even less-than-Catholic.
I get it. Wading in those waters comes at a cost. Then again, speaking the truth plainly always does.