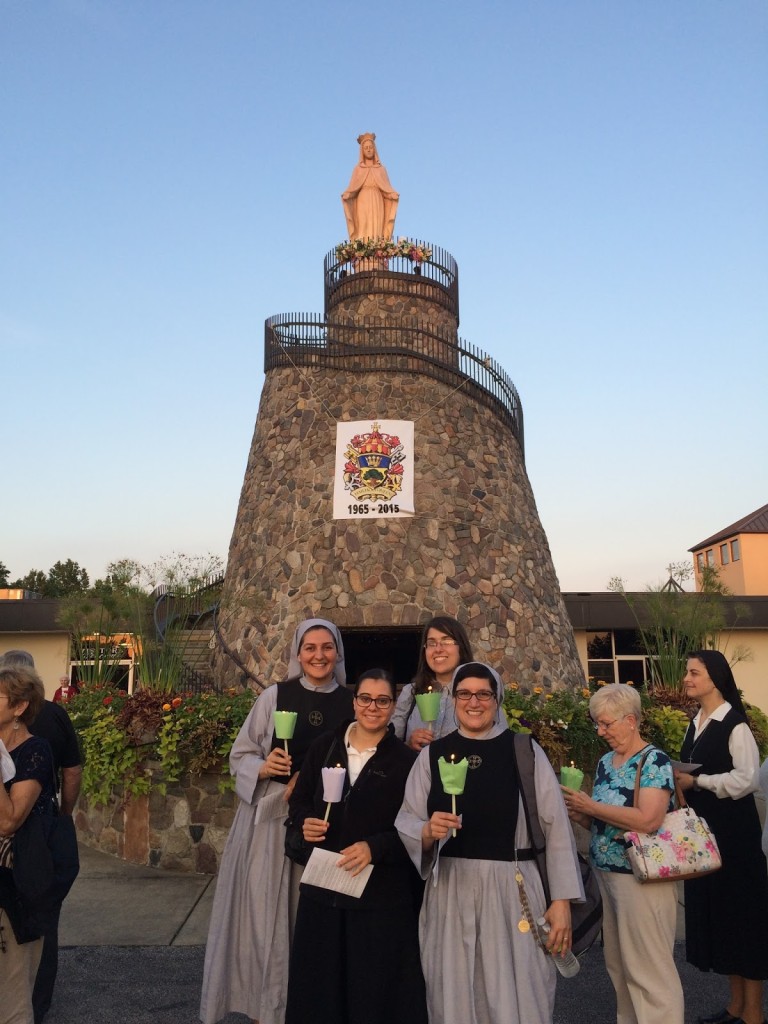 I'm truly honored to tell you that next weekend, August 13-15, I will be presenting three conferences at the Basilica and National Shrine of Our Lady of Lebanon in North Jackson, OH, as part of their annual Assumption Pilgrimage.
The Basilica is a Maronite Catholic Church under the ecclesiastical jurisdiction of the Maronite Catholic Eparchy of Our Lady of Lebanon in St. Louis, MO.
Over the last several months I've exchanged some correspondence with the Shrine's rector, Monsignor Anthony Spinosa. I was thrilled to learn that on Saturday, the 13th, he will be ordained (consecrated?) Chorbishop.
I had to admit to Monsignor that I had to Google the title!
From Wikipedia:
In the Maronite Church, a chorbishop is similar to but not identical to an auxiliary bishop. Like a bishop, a chorbishop is ordained, and may wear a bishop's vestments including the mitre (hat) and crozier (staff). A Maronite chorbishop has the power to confer minor orders (reader and the subdiaconate), but not the diaconate or priesthood. The role of protosyncellus (vicar general) is often filled by a chorbishop.
If we have any Maronite readers who wish to expand on this, that would be terrific.
In any case, if you happen to live nearby, please join us. This promises to be a wonderful weekend.
For my part, I will give two conferences on Sunday; one on the Social Kingship of Christ and the other on Christian Marriage. On Monday, I will give a conference on Fatima and Guadalupe and Our Lady's messages.
NOTE: Preparing these conferences has recently taken some time away from the blog, just in case you noticed fewer postings. I want to thank all of you who support akaCatholic. Without your kindness I wouldn't be able to give conferences like the ones upcoming – something I thoroughly enjoy doing.
Please pray for hearts and minds to be touched next weekend; mine included!