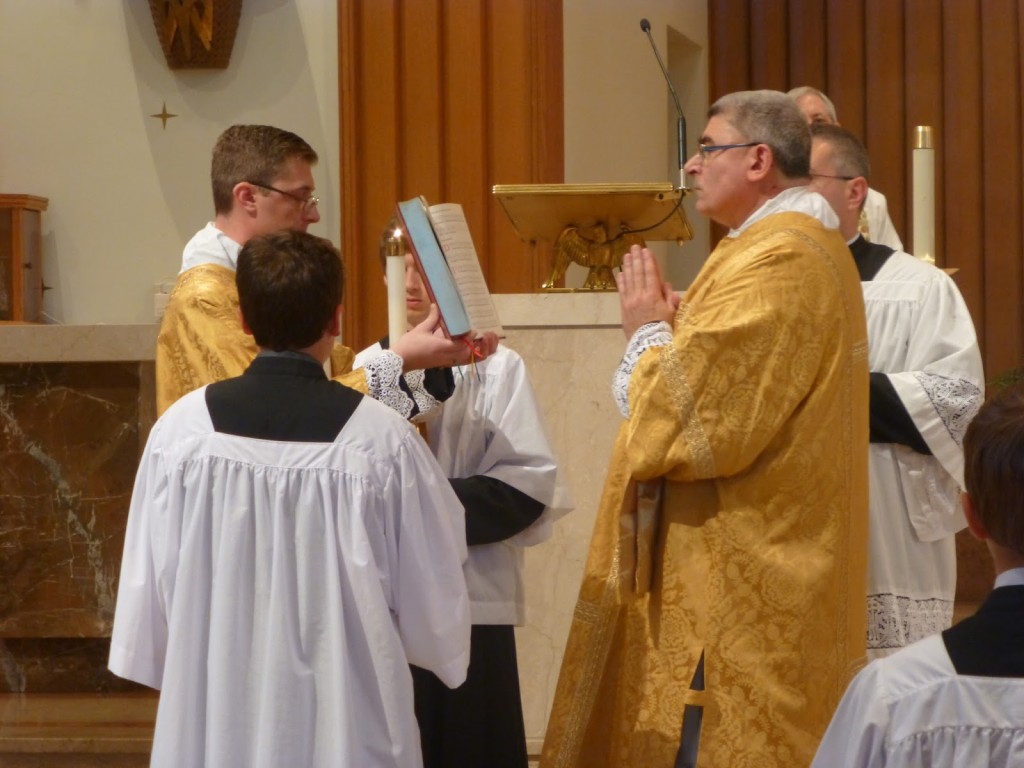 I trust that many of you have already read the following sermon recently published at the Remnant. It was delivered by Fr. Ladis Cizik (pictured above, right) on Sunday, September 11, 2016 as part of the Catholic Identity Conference.
If have yet to do so, please read and share this; bearing in mind that Fr. Cizik is a priest of the Diocese of Pittsburgh where men like him are not exactly esteemed by either their confreres or their ordinary. So, please, keep Father in your prayers!
______________________________________________
In Nomine Patris, et Filii, et Spiritus Sancti. Amen.  "We have been hijacked."  Those were the words of passengers and crew calling from air-phones and mobile phones on the ill-fated Flight 93 on September 11, 2001.  The hijackers were Islamic terrorists.
We have been hijacked.  These are the words of the remnant of faithful Catholics calling out the message that our One, Holy, Catholic and Apostolic Faith and our Catholic Identity have been taken away from us in an unholy revolution that moved ahead in earnest the 1960's, and which now rules the present day.  The hijackers, revolutionaries in this case, are heretics known as Modernists.  Pope Saint Pius X defined Modernism as the "synthesis of all heresies" which seeks "… the destruction not of the Catholic religion alone, but of all religion" (Pascendi Dominici Gregis, par 39).
Today marks the 15th anniversary of the infamous Islamic airplane hijackings of September 11, 2001.  On that day of infamy, several commercial passenger jet airliners that had been cruising high in the sky were taken over by Muslim pirates intent on physical destruction.  From their lofty heights these hijacked planes would plummet to the earth amid fire, chaos, death, and total destruction.
In 1962 on another September 11th,  Pope John XXIII announced his hopes that Vatican Council II, due to start in the following month, would lead the Church to "a new leap toward the loftiest heights."  But since that time, the One, Holy, Catholic, Apostolic, and then-thriving Catholic Church would be driven to the ground by Modernist terrorists.   Amid doctrinal chaos, Modernist hijackers are intent on destroying the Catholic Church that they have commandeered; thereby causing spiritual ruin in this life and thus plunging souls into the fires of hell.