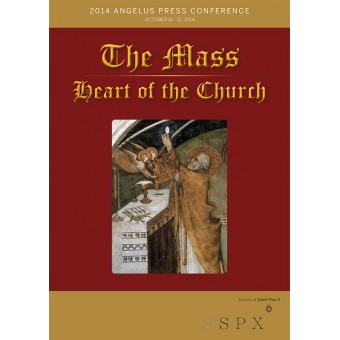 This morning I returned home from Kansas City where I had the great privilege of attending the Angelus Press Conference for Catholic Tradition, the topic of which was the Holy Sacrifice of the Mass.
In addition simply to spending three days in the presence of so many Catholic individuals, families and clergy who at once lament the terrible offenses being heaped upon Our Blessed Lord in the current crisis and as yet remain among the most joyful of people, the lectures themselves were truly spectacular.
I can't say enough about the quality of the speakers, their passion, depth of knowledge, and genuine love for the Mass. Take a look at the video below to get a sense for what this weekend was like, and from there do yourself a favor and visit Angelus Press to pre-order the conference CD's. I'm certain you'll listen to them over and over again, as will I.